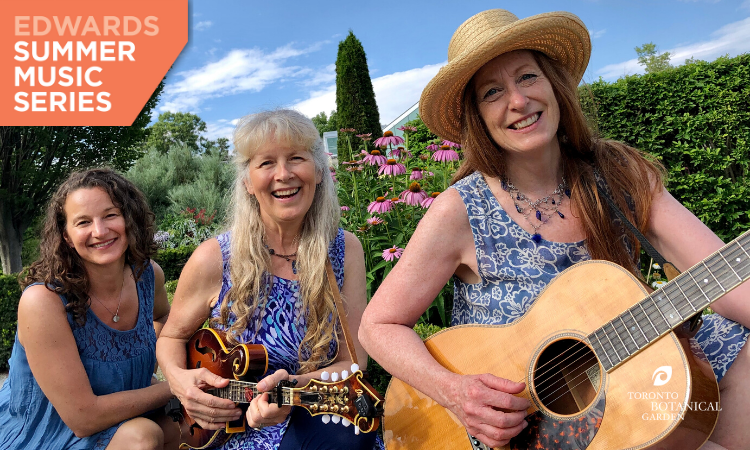 The Edwards Summer Music Series went ONLINE this year with eight FREE intimate concerts showcasing contemporary Canadian talent, all filmed within the beauty of the Toronto Botanical Garden. If you missed it… click on the concerts below.
SIGN UP FOR EXCLUSIVE EMAIL REMINDERS AND CONTENT
2020 LINE UP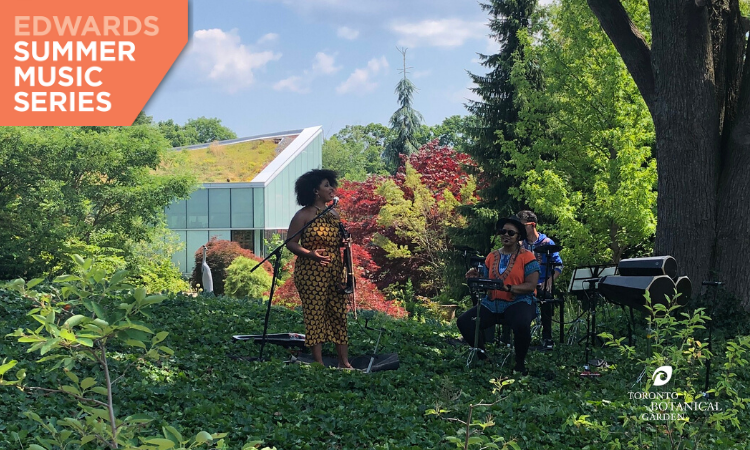 Thursday, July 16 at 7 p.m
OKAN
OKAN is a women-led contemporary Afro-Cuban band mixing in roots and jazz. Read more…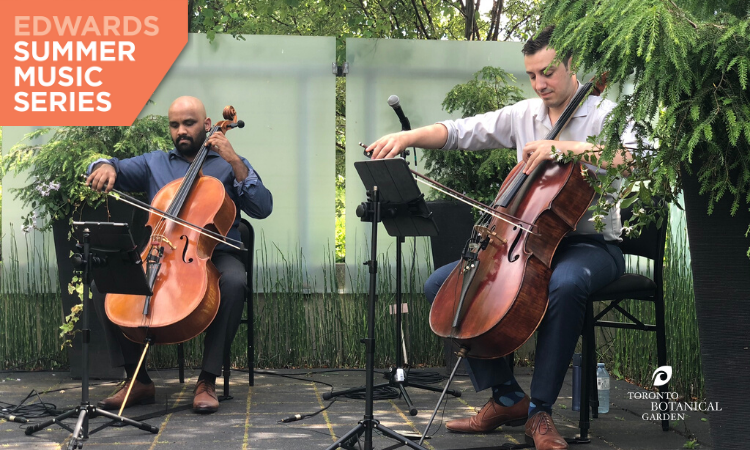 Thursday, July 23 at 7 p.m
VC2
Innovative cello duo performing classical masterworks, unknown gems and boundary pushing music. Read more…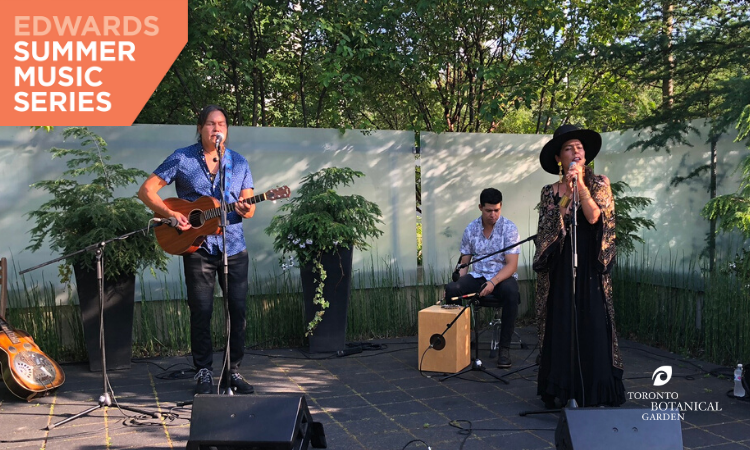 Thursday, July 30 at 7 p.m
Digging Roots
Juno-winning First Nations roots-rockers Shoshona Kish and Raven Kanatakta have built their sound on a unique musical marriage of unvarnished truth and unconditional love. Read more…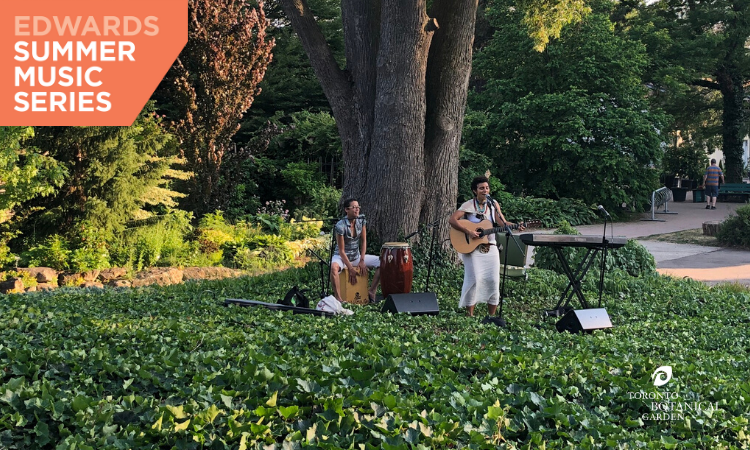 Thursday, August 13 at 7 p.m.
Amai Kuda and Y Josephine
A tantalizing Afro-Soul combo of folk, roots, desert blues and African continental music that is all about healing the earth, our ancestors and ourselves. Read more…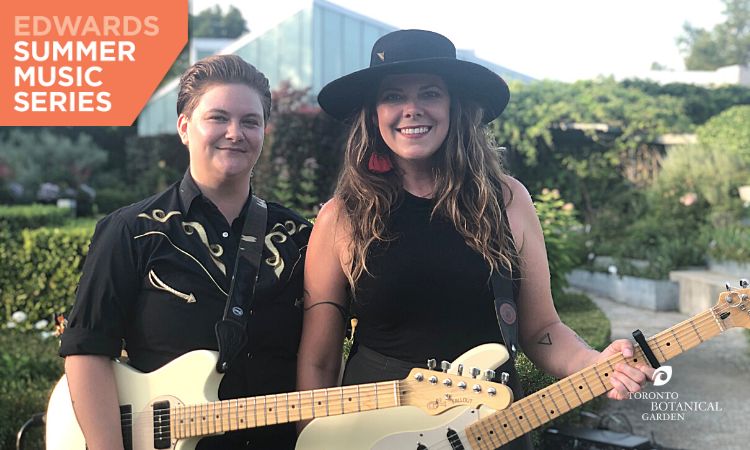 Thursday, August 27 at 7 p.m.
Melanie Brulée
Bilingual Folk-Rock, intertwining surf-style guitar tones and catchy melody hooks – all with the vibe of a speakeasy cabaret. Read more...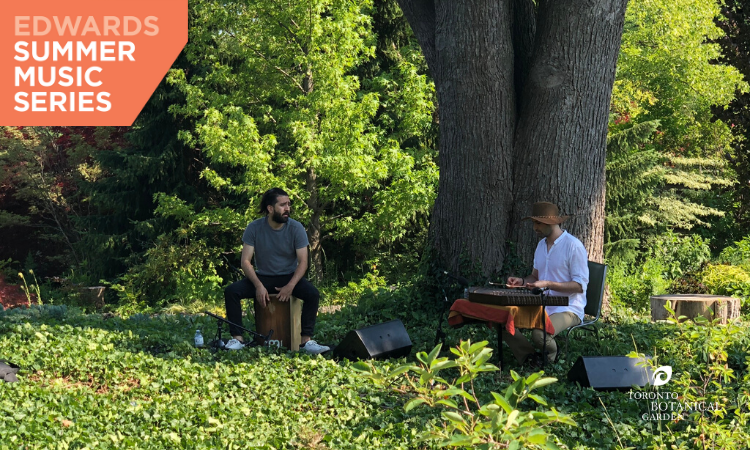 Thursday, August 6 at 7 p.m.
Sina Bathaie
Hypnotic Santur performances with a unique approach toward Persian contemporary music. Read more…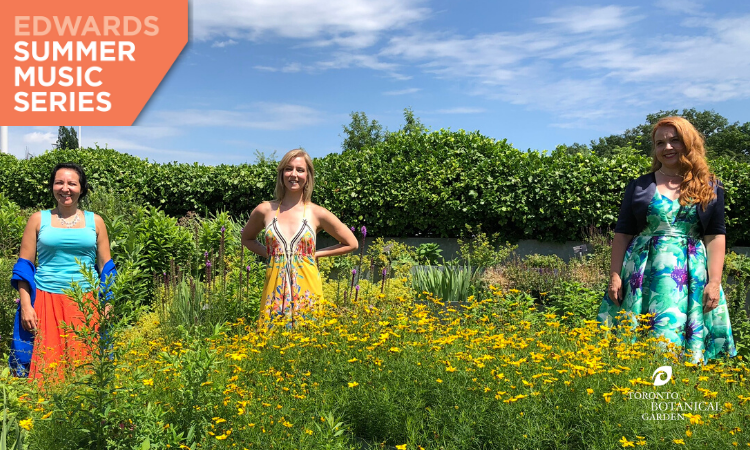 Thursday, August 20 at 7 p.m.
Opera Trillium
A rare performance by this innovative trio that blend bubbly banter with music that caresses the ears.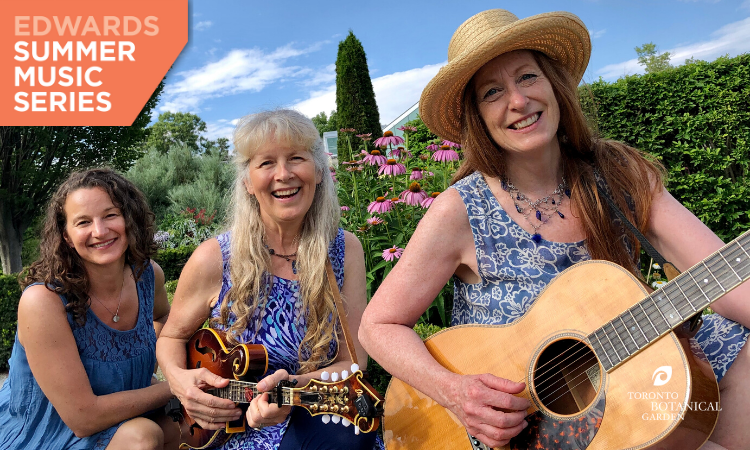 Thursday, September 3 at 7 p.m.
Boreal
Soaring vocals of three of Canada's finest harmony singers. Read more…
---
Make it a DATE NIGHT or organize a group watch party by ordering one of our CONCERT GRAZING BOXES created by Food Dudes Order your cheese and/or charcuterie board by Monday at 3 p.m. for Wednesday/Thursday delivery… just in time for the weekly concert.
OR make your own BOTANICALLY-INSPIRED COCKTAILS to sip on by ordering one of our delish and healthy mixes by False OX.
Take the home viewing experience to the next level by adding live houseplants or burning floral incense available through the Toronto Botanical Garden's new online Garden Shop.
GENEROUSLY SPONSORED BY THE EDWARDS CHARITABLE FOUNDATION