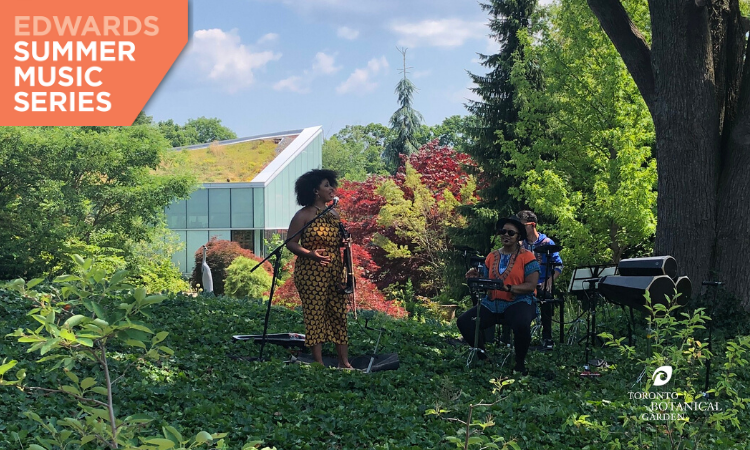 The Edwards Summer Music Series is back… but will be going ONLINE this year with eight FREE intimate concerts showcasing contemporary Canadian talent, all filmed within the beauty of the Toronto Botanical Garden. A new concert in the garden will be released each week until Labour Day.
SIGN UP FOR EXCLUSIVE EMAIL REMINDERS AND CONTENT
WATCH NEXT
DIGGING ROOTS PREMIERING LIVE ON THURSDAY, JULY 30 at 7 p.m
MARK YOUR CALENDARS
---
SET THE MOOD AND ENJOY A MORE IMMERSIVE GARDEN EXPERIENCE
Make it a DATE NIGHT or organize a group watch party by ordering one of our CONCERT GRAZING BOXES created by Food Dudes Order your cheese and/or charcuterie board by Monday at 3 p.m. for Wednesday/Thursday delivery… just in time for the weekly concert.
OR make your own BOTANICALLY-INSPIRED COCKTAILS to sip on by ordering one of our delish and healthy mixes by False OX.
Take the home viewing experience to the next level by adding live houseplants or burning floral incense available through the Toronto Botanical Garden's new online Garden Shop.
GENEROUSLY SPONSORED BY THE EDWARDS CHARITABLE FOUNDATION