Looking to learn more about pollinator gardening and how to attract bees, birds and butterflies into your garden? Here's quick review of a delightful pamphlet on creating habitat gardens for native pollinators in the GTA that can be downloaded free from the City of Toronto; a list of books that cover the subject in depth; plus, an excerpt on Creating A Wildlife Garden from The Flower Garden—A Guide to Growing Cut Flowers on Your Windowsill by Jennita Jansen with illustrations by Agnes Looster, published by Quadrille.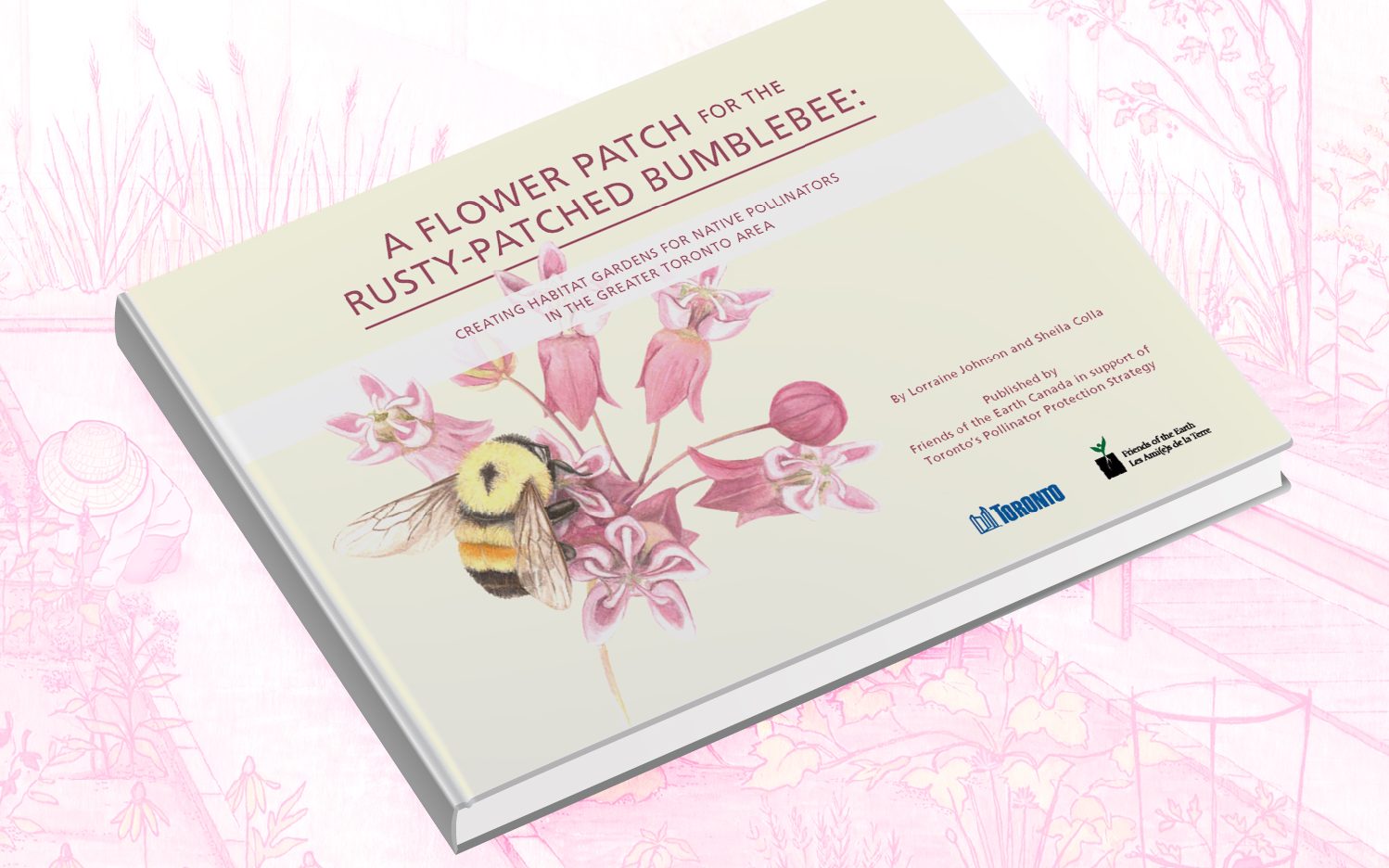 A Flower Patch for the Rusty-Patched Bumblebee: Creating Habitat Gardens for Native Pollinators in the Greater Toronto Area
For Torontonians concerned about climate change and overdevelopment, A Flower Patch for the Rusty-Patched Bumblebee is the ideal guide to improving the survival odds of the pollinators essential to our planet's health. Lorraine Johnson, renowned author, researcher, and speaker, and Sheila Colla, Assistant Professor of Environmental Studies at York University, bee advocate and author, collaborated on this outstanding resource. The detailed drawings by respected scientific illustrator, Ann Sanderson, ensure it will be a lasting treasure. Published by Friends of the Earth in support of the City of Toronto's Pollinator Protection Strategy, it is free to download, save in documents or books, and print.
Within its compact 54 pages, you'll find everything the title promises, beginning with up-to-date research on many species of bees, including weird and surprising facts. There are usable designs for gardens of every size, from balconies to community spaces, with simple instructions on preparing the soil. The beautiful native plant lists are specific to Toronto and surrounding regions. Each plant description includes a glorious close-up and details about bloom time, light requirements, ideal soil type, and the specific pollinators it will attract. In addition to recommended reading for further study, you'll find web sources with links to nurseries and organizations with plant and seed exchanges.
–Georgie Kennedy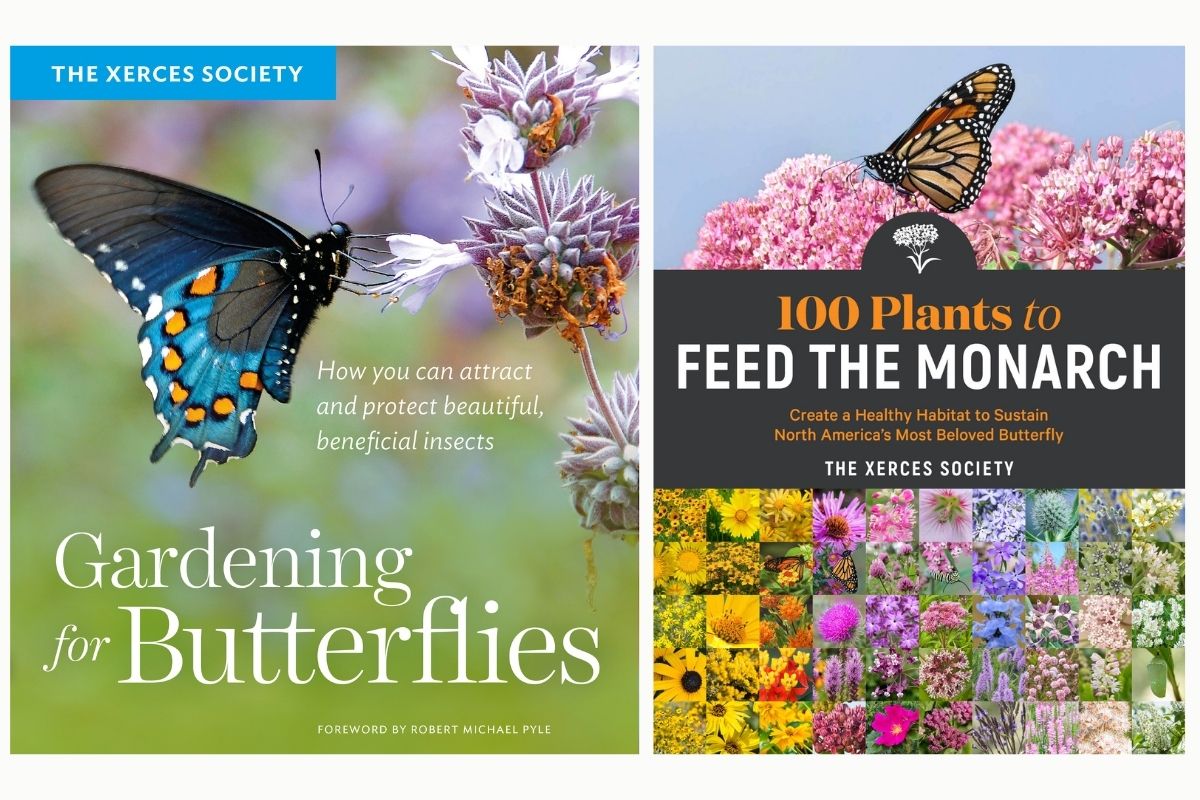 For gardeners who want to encourage more pollinators into their gardens, the Xerces Society offers an excellent collection of publications. The Xerces Society is an international nonprofit organization that focuses on the conservation of invertebrates and their habitats. One of the group's programs is pollinator conservation.
Set up in the style of field guides, Gardening for Butterflies and 100 Plants to Feed the Monarch (published by Storey Publishing) are highly recommended for their stunning photos of native plants along with descriptions to help you identify appropriate plants. The books also include ideas for habitat design along with instructions on garden practices designed to accommodate pollinators at their different life stages.
100 Plants to Feed the Bees (published by Storey Publishing) is for those who want to attract more bees to their garden and focuses on plants bees love.
–Veronica Sliva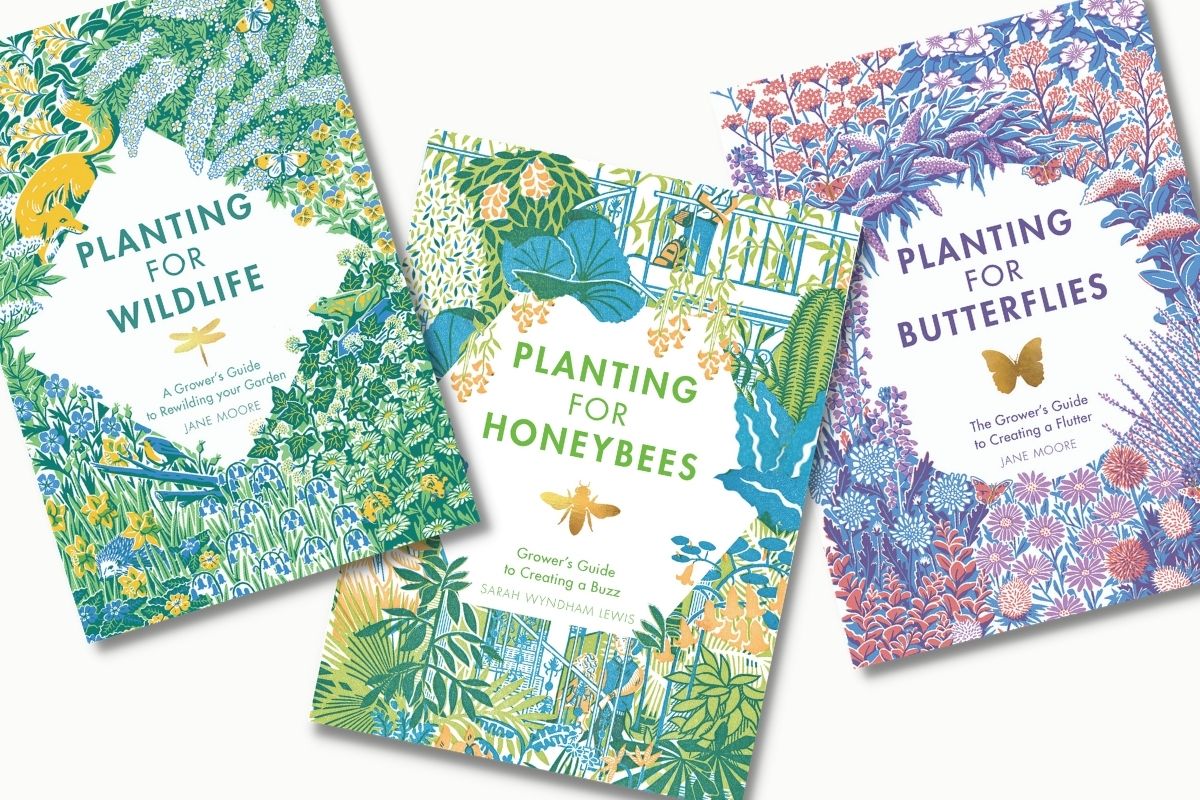 Pollinator Bonanza
U.K. publisher by Quadrille has recently (2018-2021) issued three small books on the subject of gardening for pollinators. The first two – Planting for Wildlife and Planting for Butterflies, are written by Jane Moore, professional gardener, garden writer and presenter on BBC's Gardeners' World. The third, Planting for Honeybees, is written by Sarah Wyndham Lewis, a freelance writer and, since 2007, a professional beekeeper.
All three books are packed full of fascinating information about butterflies, bees and, in Planting for Wildlife, a wide assortment of other creatures including birds, bats, bugs and more. There is a soupçon of delightful English eccentricity in this particular book, as the author encourages us to build bug hotels, bat boxes and hedgehog hotels.
All three books are engaging, informative and packed with useful information about attracting pollinators, but I must admit that my favourite is Planting for Honeybees because it contains suggestions on planting throughout the seasons as well as lists of the best flowers, shrubs, climbers and trees to plant to attract bees. Remember that these books are written by English writers for their own climate, so, sadly, you have to discount a few suggestions as unsuitable for our growing conditions. Notwithstanding that, I can't think of a gardener who wouldn't enjoy all three books and appreciate them as excellent references.
–Carol Gardner
BORROW BOOKS ON POLLINATOR GARDENING FROM OUR WESTON FAMILY LIBRARY
Looking to purchase books on gardening for pollinators? Visit our online Garden Shop for our curated selection.