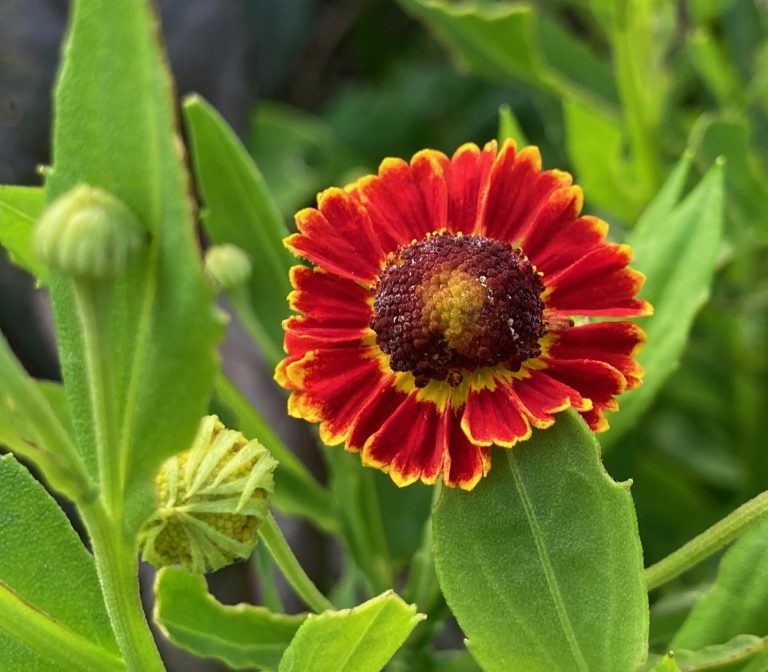 Helenium autumnale Mariachi Fuego.  Hybridized by Arie Blom of AB-Cultivars in the Netherlands; this compact variety of Helen's flower, as it is commonly known, is just starting to bloom in the entry garden. This flower starts in late summer and  peaks in late early fall, when many other perennials have finished up for the year.  
Vitex angus-castus, commonly known as the Chaste Tree, is a native of the Mediterranean Region.  Only marginally hardy here, they die to the ground each year, instead of growing into the small tree they normally would.  Since they flower on new growth, we still get to enjoy their beautiful blooms, which attract pollinating bees and butterflies.   Found in the entry garden, the Chaste Tree is also known for its aromatic foliage.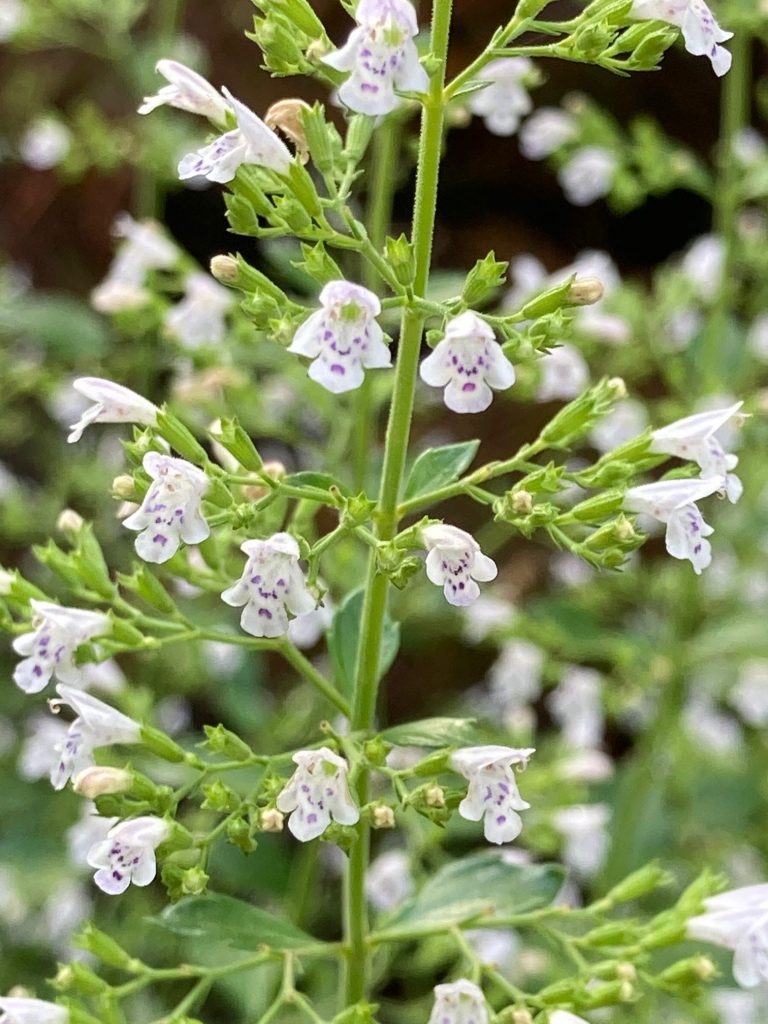 Calamintha nepeta ssp. nepeta, recently named the 2021 Perennial Plant Association plant of the year. Great pollinator plant that blooms from early summer until Frost.   Lovely light mint fragrance, noticed by many photographers leaning in to get the perfect photo of the many bees that visit. Found along the main pathway by the knot garden, as well as in the Westview Terrace.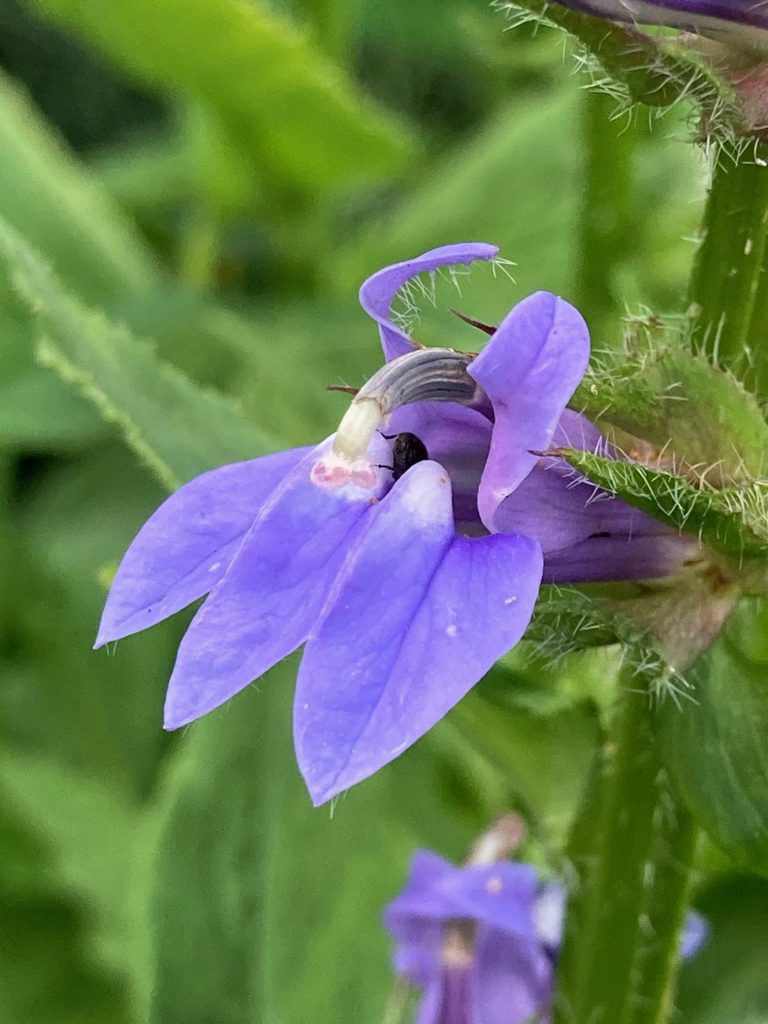 Lobelia siphilitica (Great Blue Lobelia) is a North American Native, just coming into bloom in the terrace garden.  A beautiful blue flower, irresistible to bees, hummingbirds, and butterflies; a great addition to any perennial border.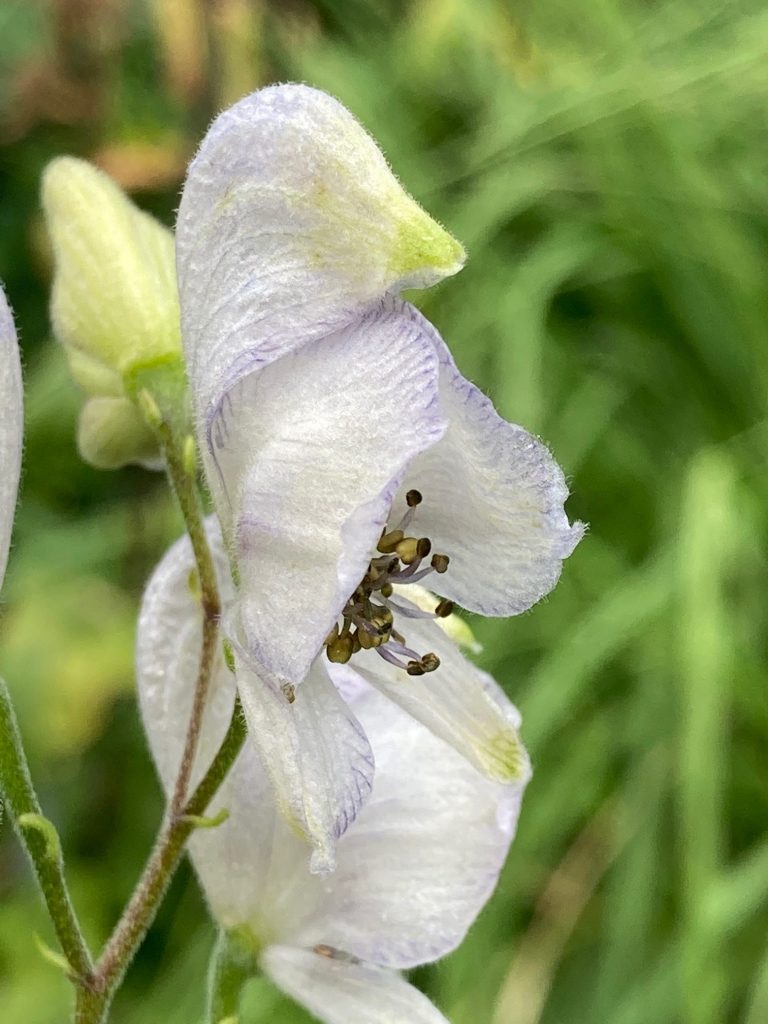 Aconitum 'Stainless Steel' was introduced in 1998, this cultivar is compact & more lush than the wild species, Aconitum cammarum – it is actually a hybrid of A. cammarum, and a Himalayan species, A. spicatum. Aconitum were grown in medieval times for use as poisons. Found in the entry garden away from the public reach; enjoy this one with your eyes only!