Two FREE garden events you won't want to miss on Saturday, February 22, 2020 from 10 a.m. to 3 p.m.
GET THE JUMP ON SPRING
TBG's annual Horticultural Open House with 50+ exhibitors including horticultural societies, garden clubs and environmental organizations, in addition to a floral design competition and show.
This one-day garden extravaganza includes: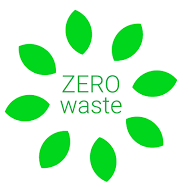 Help us make Get the Jump on Spring and Seedy Saturday a zero waste event! TBG will have waste stations for your recyclable and compostable materials with hands-on volunteers to assist. Bring your own water bottle and take advantage of our complimentary water station, bring your own mug to receive a discount at the Café for your coffee or tea.
Free Admission
$2 donation appreciated (Those who donate will be entered in free prize draws, 1 every hour!)
Free Parking for TBG members! 
EXHIBITORS:
TIME

DEMONSTRATIONS
Studio 3
Upper Level

PRESENTATIONS
Studio 1
Upper Level

10:30 
to
11:15 a.m.

Colours Poking Through
Lil Tovey-Taggart, Floral Designer

Time to refresh our souls with the glorious colours of spring with this arrangement you can do at home! Nothing makes us happier than the sight of returning colour and life to end our cold winters. Time to enjoy the beginning of the new season!

"The Rose"
Penelope Beaudrow , Herbal Educator, Writer, and Registered Herbalist

Gracing gardens throughout the ages, the rose is most definitely one of the most popular flowers of all times.  Most gardeners have grown roses for their stunning beauty and scent, but there is another side to the rose, something deeper.  Come join us to learn the traditional herbal uses of the rose.  We will also touch on the history and folklore of this amazing flower.

11:30 a.m.
to
12:15 p.m.

Inspiration and Lessons from Our Garden Travels
Paul Zammit, Professor, Niagara College
Marjorie Mason, Mason House Garden

Join Marjorie and Paul and escape to some of their favorite private and public gardens in England, Ireland and Wales.  They will share inspiring moments along with tips and tricks they have discovered during their adventures. Warning: The presentation will include explicit and revealing garden images and loads of enthusiasm!

Climate Destabilization
Nimesha Basnayaka, Program Manager, Association for Canadian Educational Resources (ACER)

Nimesha will show us how climate is being affected by many different factors, what that is doing to the world around us and what we can expect in the years to come.
12:30
to
1:15 p.m.

Pesto Pizazz
Yvonne Tremblay, Food and Nutrition Specialist

Yvonne will demonstrate how to make the best basil pesto, talk about variations to pesto recipes, share the many uses of pesto and tell us how to make her Basil Pesto Torte and we can even taste a sample!

15 Ways to Garden in Small Places
Joanna Blanchard, Executive Coordinator, Toronto Master Gardeners and Past President, Leaside Garden Society

Small garden or no garden? No worries! Learn about some fun and practical ideas to expand your garden space. Hear about delightful ways to create unity, drama and colour and visual tricks that borrow and mirror views or change levels. How about making big impact choices – dwarfs, standards and multi-season plants or going vertical with columnar plants, climbers and vines? Hear about planting edibles intensively for greater yield, using containers creatively and keeping plants in small spaces healthy.

1:30
to
2:15 p.m.

Wait 'Til You 'See'd This!
Tony Snider, Avid Gardener

Join us for a discussion of how to start plants from seed that will include tips and tools to help you get the best from the seeds you want to grow in your flower and vegetable gardens.

There Are No Houseplants
Ken Brown, Horticultural Consultant

Ken uses his years of experience in the indoor landscaping business to illustrate that a knowledge of a plant's natural habitat (and that is never indoors) is beneficial when trying to make that plant thrive, or at least survive, in our homes. Understanding the role of light and water and recognizing a variety of pests are the essential elements which Ken defines to help his audience become happier indoor plant parents.
SEEDY SATURDAY
Seedy Saturday is a community event where gardeners share their heirloom seeds and help to preserve our horticultural heritage. Bring your extra, open-pollinated or heirloom seeds on February 22 and discover something new! Drop your seeds off at the swap and then browse the seed exchange tables to see what others have brought. Also at the event, take advantage of local seed growers and vendors to stock up for this year's garden, and learn about seed saving from seed conservation organizations.
It's also a great opportunity to discover varieties that are not available commercially. Click here to learn more about Seedy Saturdays. Learn more about seed saving with TBG Library's online guide.
How to participate in the seed swap:
Bring seed in envelopes labeled with:

Plant name (common and botanical name if you know them both)
Year of harvest
Place of harvest (postal code)
Your name (if you wish)
A bit about where the seed came from (if you wish)

Register at the table and add your seed to those available for swapping
Swap seeds – try to leave with around the same number that you brought
Buy seeds from the vendors – you can use these for swapping as well if you're not able to bring your own
This event is organized in partnership with the Ontario Horticultural Association (Garden Ontario)
EXHIBITORS: