Combine the magic of the season with the wonders of nature. You'll enjoy indoor and outdoor eco-friendly shopping, local food, and nature experiences that will engage visitors of all ages. Experience warming moments as you relax around the outdoor firepit or escape inside our new human-size terrarium. Winter Blooms opens on November 24 and will run until December 17, 2023, at the Toronto Botanical Garden. Continue to check the website for the festival's full schedule and additional information.
Winter Blooms Highlights: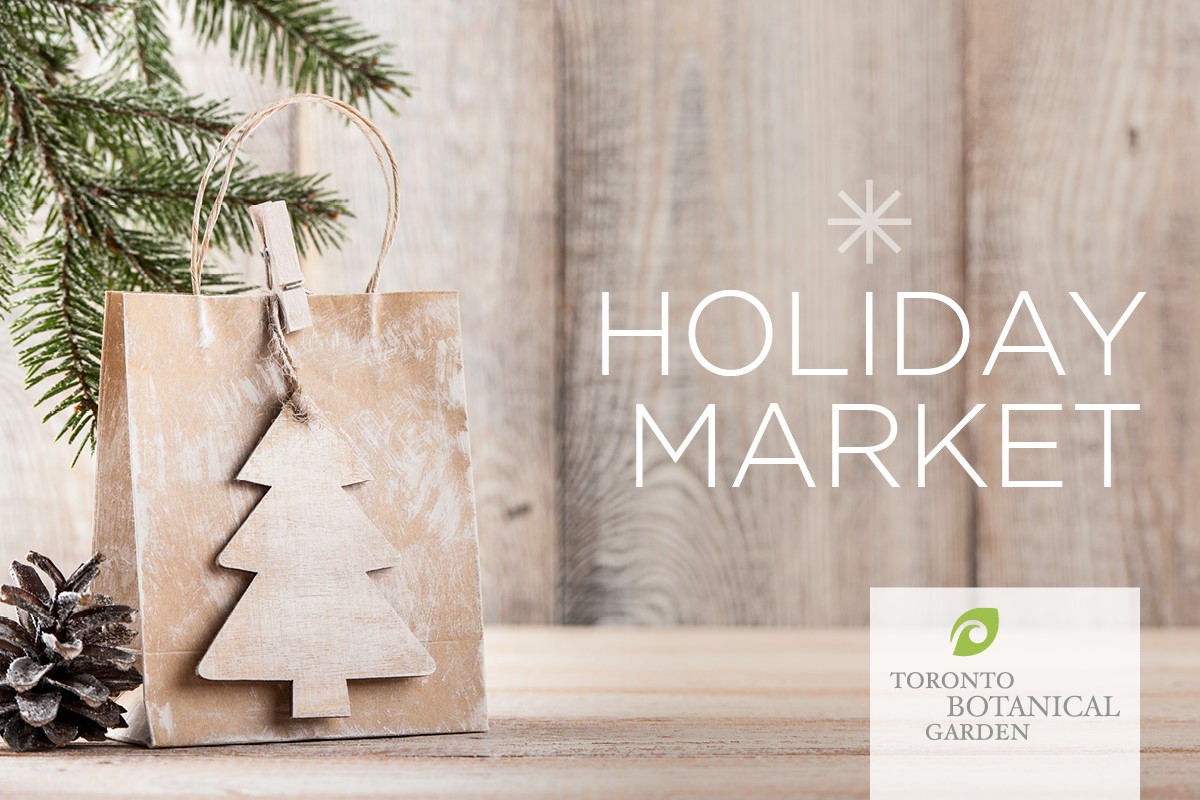 HOLIDAY MARKET
First Weekend: November 24 to 26
Second Weekend: December 15 to 17

Over 100 local vendors will showcase their planet-friendly and botanically themed products. Garden Shop will offer a wide selection of nature-based gifts, fresh seasonal greens, and amaryllis and paperwhite bulbs. Recharge with post and pre-shopping noshing by visiting the onsite Food Truck or indoor TBG Bloom Cafe.
Hosted in partnership with For the Love of Markets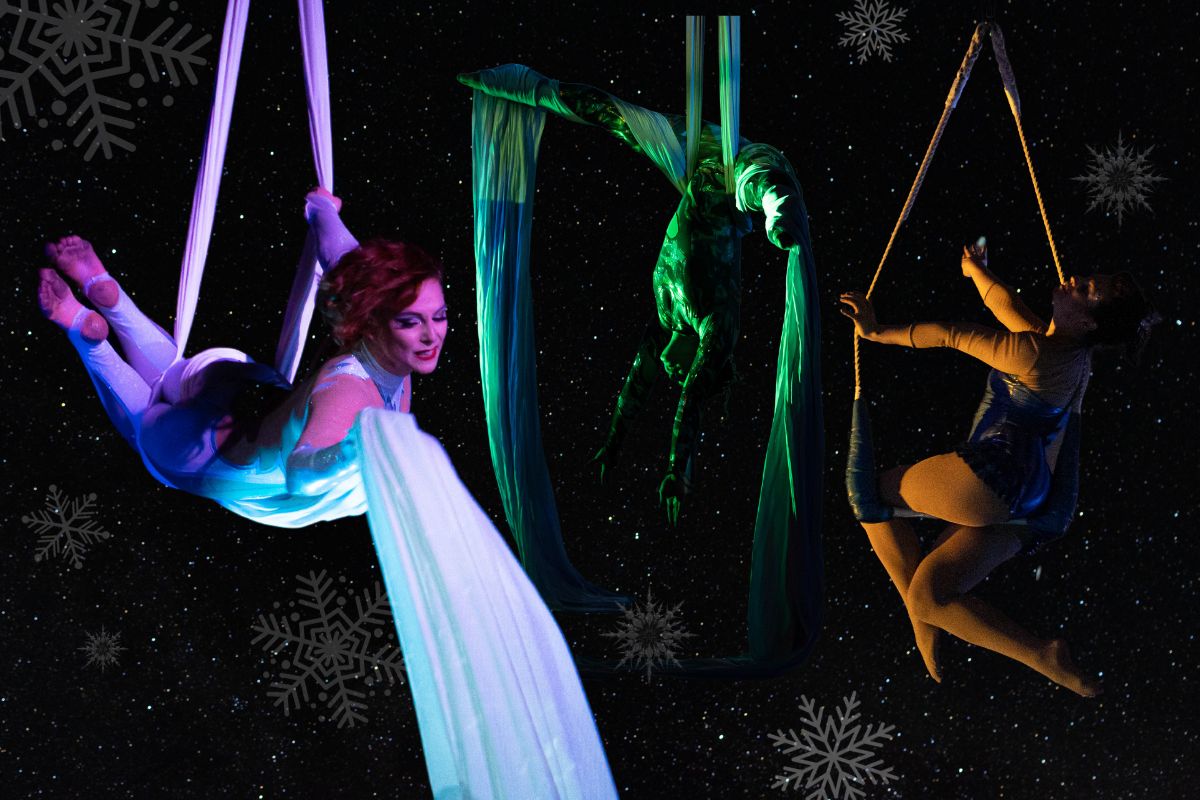 WONDERS OF WINTERLAND: DANCE + CIRCUS
December 8, 9 & 10, 2 p.m. and 7 p.m.
This captivating full-length circus show features aerial silks, straps, trapeze, dance, and acrobatics. Extraordinary performances are brought to life by Toronto's top aerial artists. Guests will be transported to an enchanting winter garden, witnessing breathtaking displays of strength, grace, and artistry. Performances will take place indoors. Suitable for all ages.
Public $40, Members $35, Child/Student $20
Hosted in partnership with Artists' Play Dance and Circus Arts and AP Events
---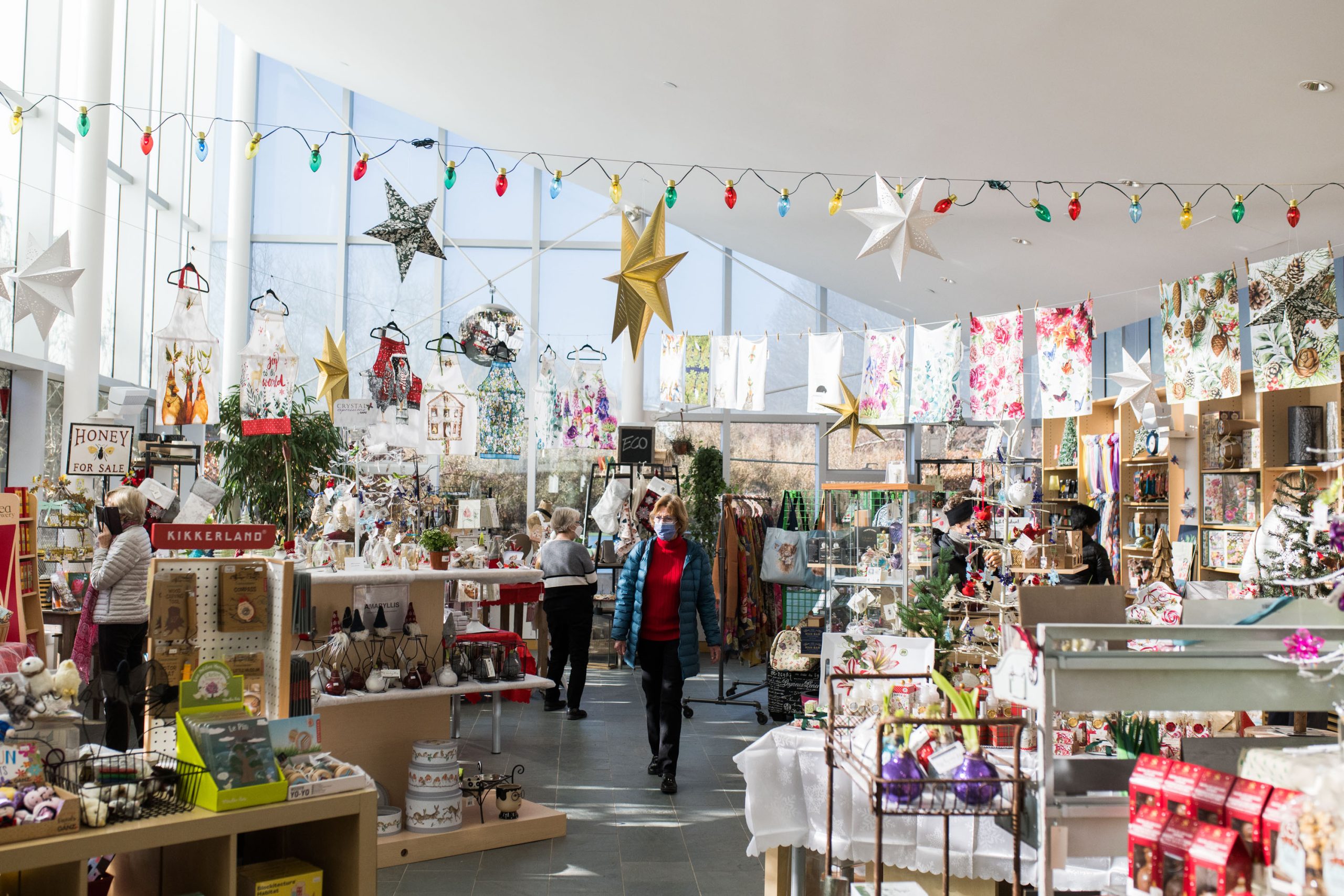 GARDEN SHOP
Open Daily, 10:30 a.m. to 4 p.m.

Garden Shop will offer a wide selection of holiday home décor, nature-based gifts for kids, fine chocolates, fresh seasonal greens, and amaryllis and paperwhite bulbs.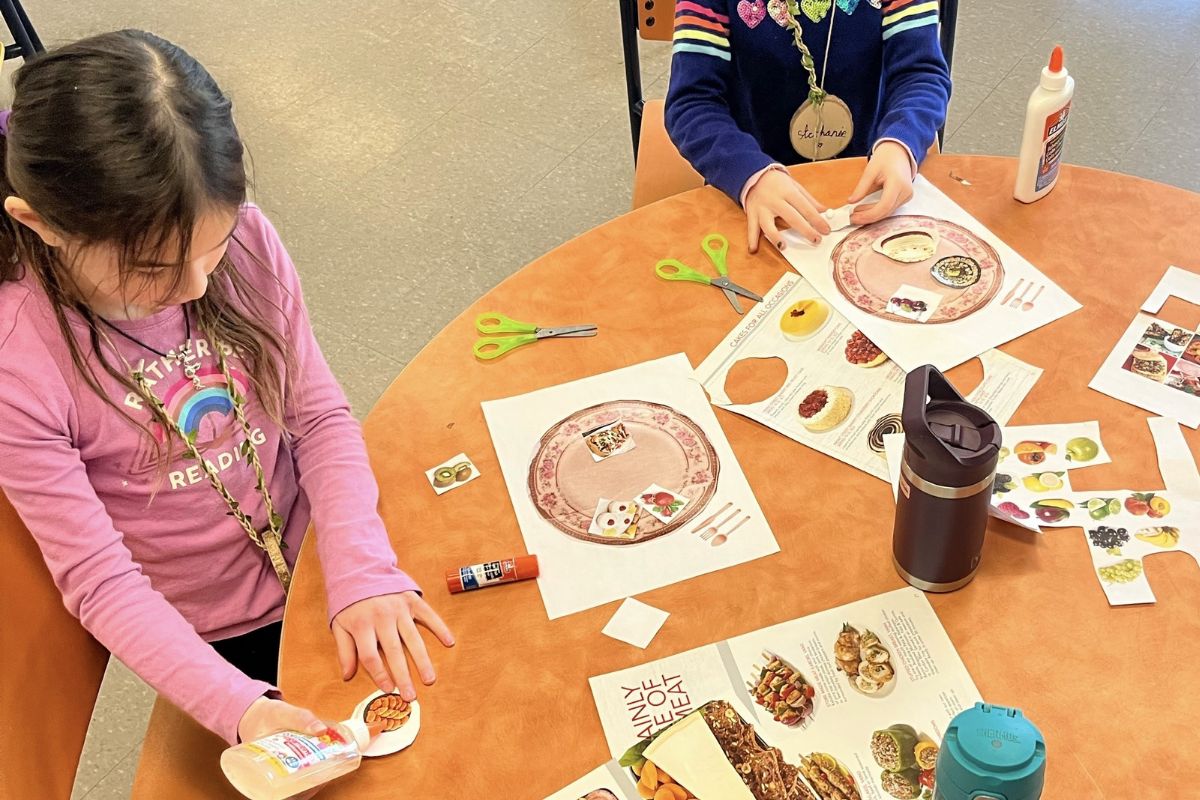 ELF SCHOOL
Sunday, December 17, 12 to 4 p.m.
Looking to add some extra magic to your child's holiday season? Elf School is a half-day drop-off program for kids ages 5-10. From sustainable crafts wrapped in eco-friendly materials to games, your little elf will come home with cheerful holiday spirit and a present to give to someone they love.
$45 per session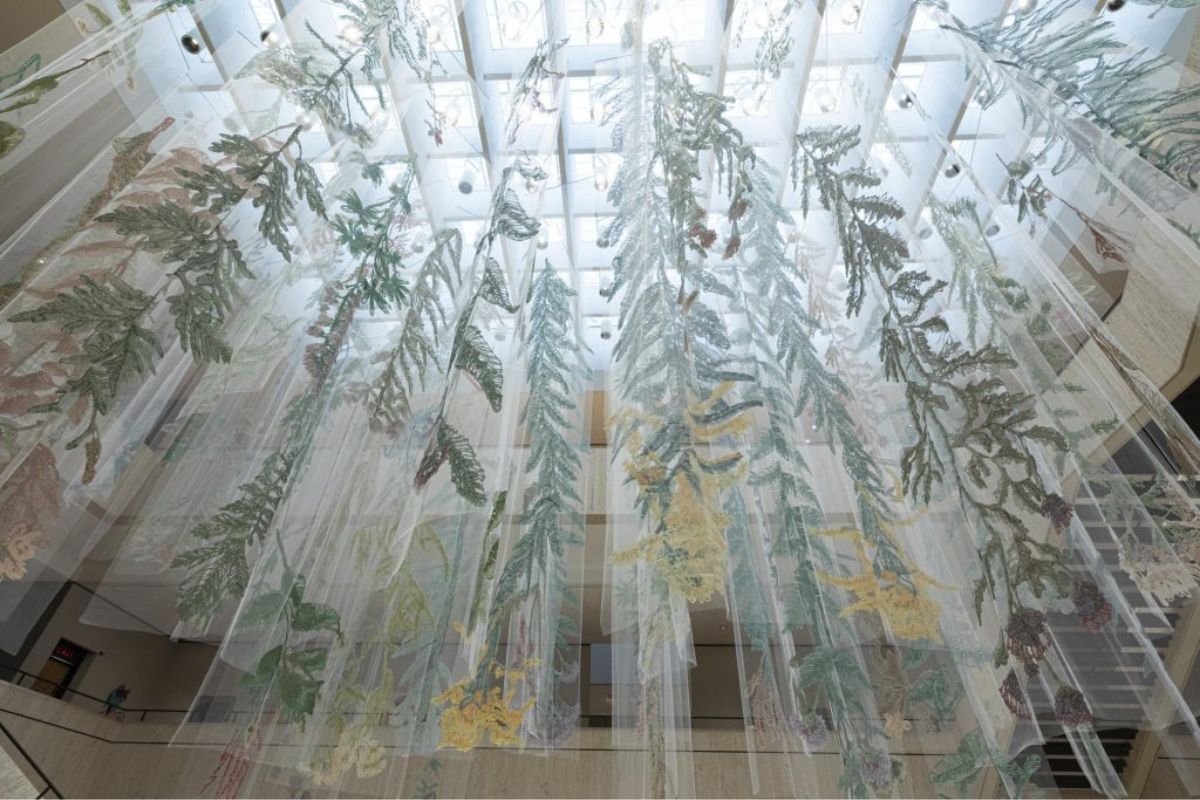 SUSPENDED LANDSCAPE: ODE TO A PRAIRIE
On Display Now, 9 a.m. to 4:30 p.m.
Artist Amanda McCavour reimagines the Toronto Botanical Garden's soaring second-floor mezzanine as a field of floating flowers, blending fantasy and document, imagination, and observation. The installation shifts the perspective of a traditional prairie, inviting viewers to walk underneath—rather than through—a floating field of flowers.
Amanda McCavour is a Canadian artist who works with stitch to create
large-scale embroidered installations.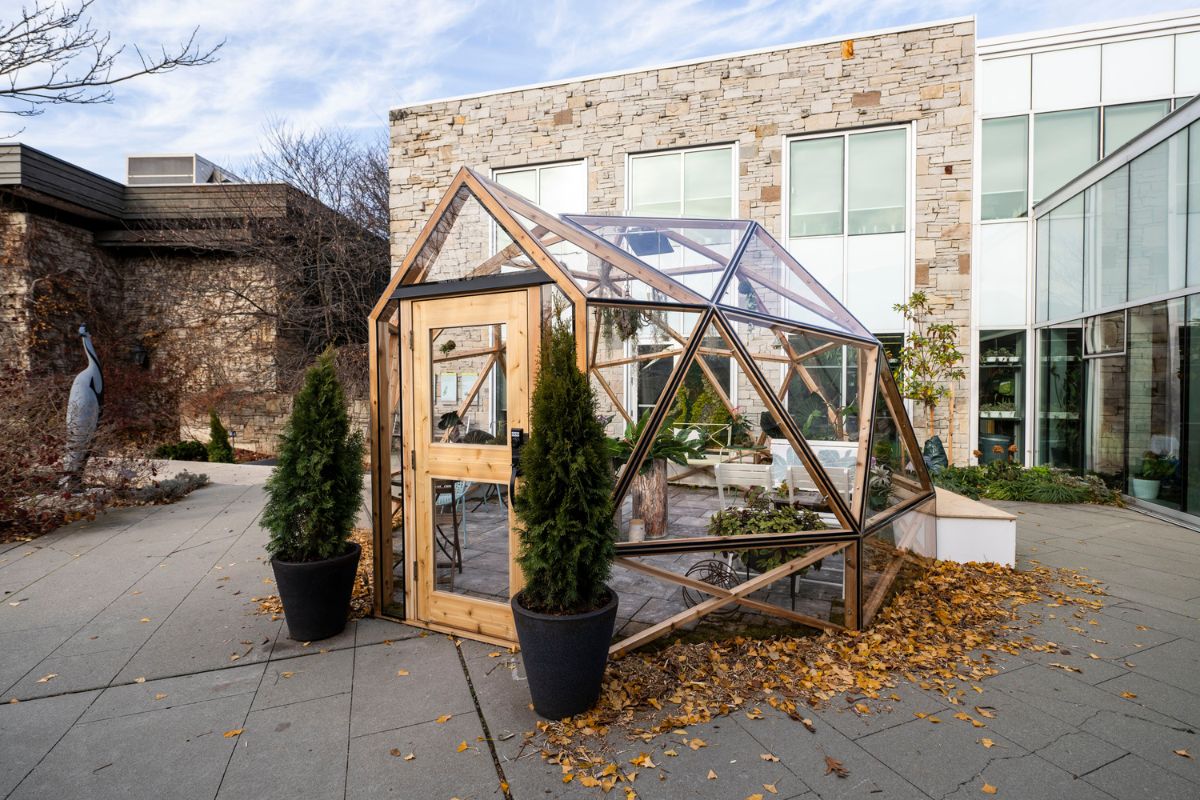 HUMAN-SIZE TERRARIUM
November 24 through December 17
Our New 17′ Outdoor Terrarium will be filled with moss and tropical plants. Don't miss your opportunity to experience this indoor oasis by grabbing a coffee in the lobby and relaxing inside. Available for rent for private events including Cocktail Parties, Winter Picnics, Paint Nights or Wellness experiences with family and friends. Hourly rates are available. Seats up to 12 guests with a larger capacity for cocktail parties.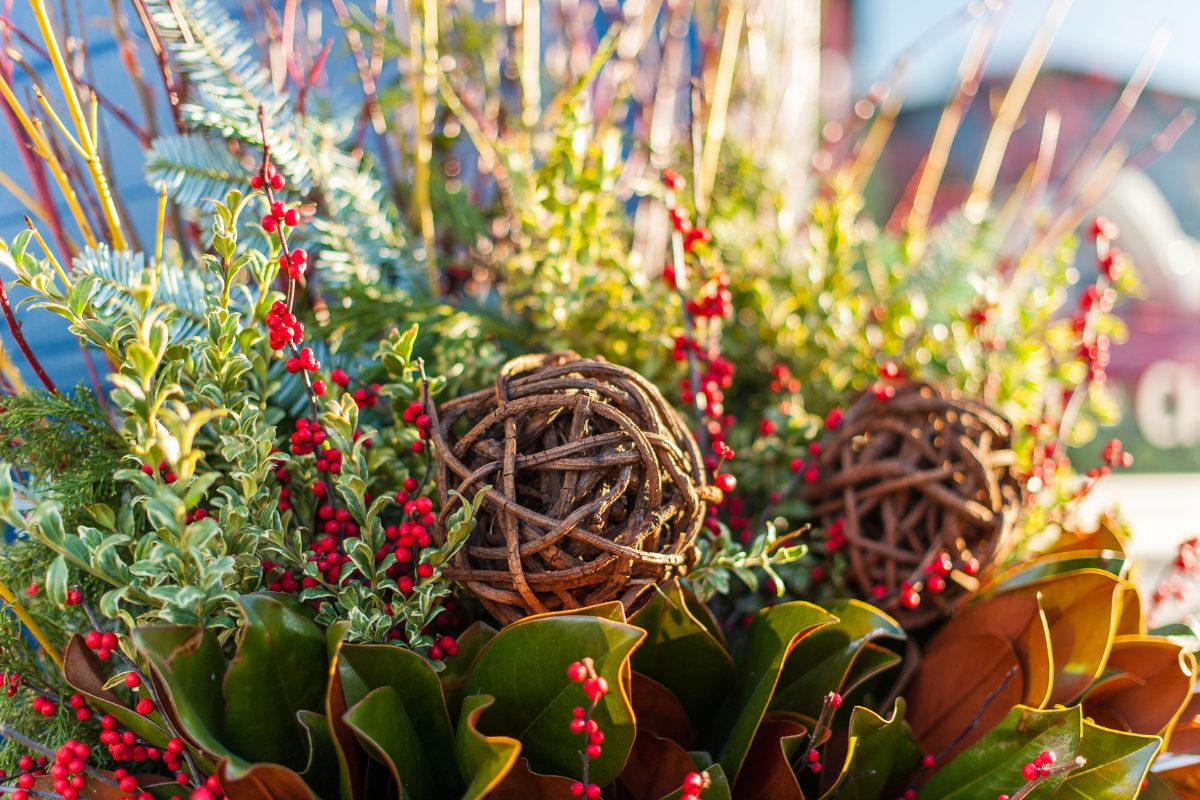 CHRISTMAS WITH MILNE HOUSE 2023
WORKSHOP TO CREATE A FESTIVE SWAG
December 5, at 1 p.m. and 7 p.m.
Milne House is one of the resident Garden Clubs at the TBG. Each year we host a workshop demonstrating how to create a delightful seasonal floral arrangement with Michael Erdman as our Host and Designer. This year, we will help you design a beautiful swag for your door, window, or wall. All materials are provided! Proceeds from this event will support the TBG's Children's Education department. Holiday crafts and baked goods will also be available for purchase. $50 per person. To book a spot contact: milnehouse.christmas@gmail.com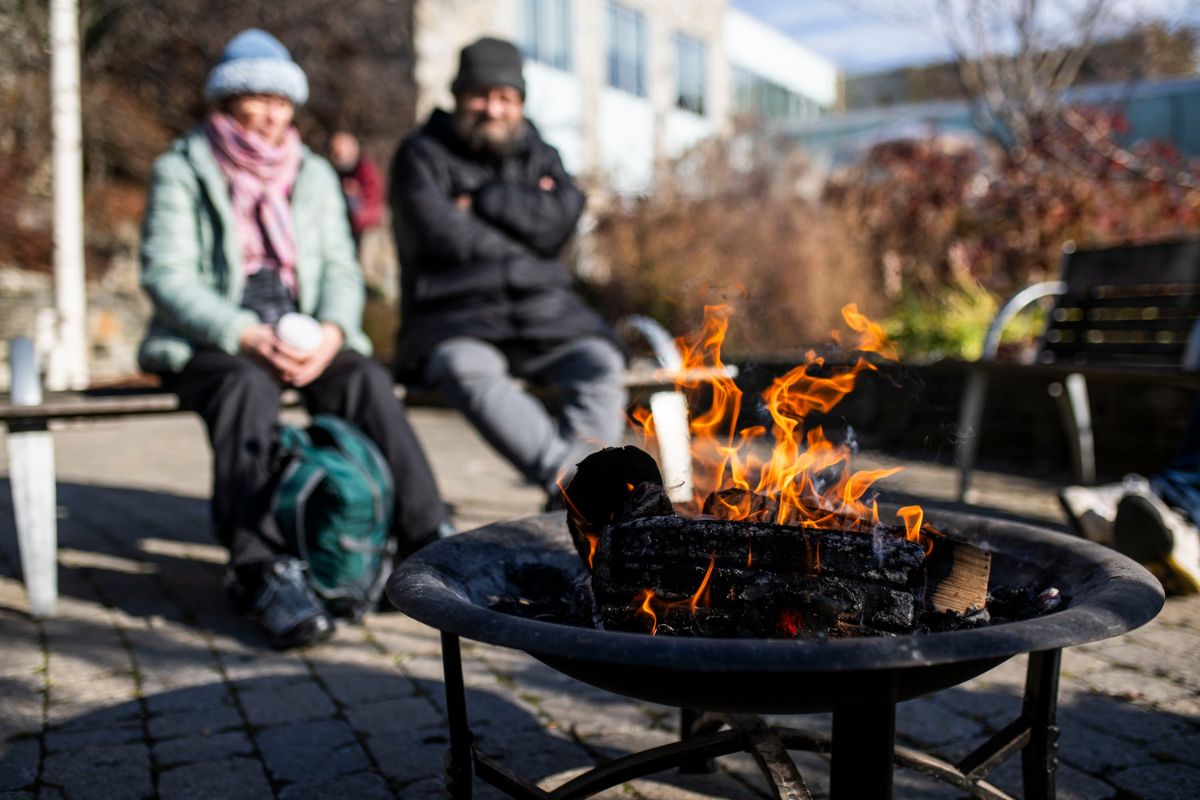 WARM WEEKEND VIBES
On weekends you'll enjoy warm vibes around the outdoor firepit while roasting s'mores. Marshmallow and S'more kits will be available for purchase in the Garden Shop. Relax with a warm drink while tuning in to our Spotify garden playlist.
---
Winter Blooms is generously supported by Experience Ontario