TBGKids March Break Nature Camp
March 13
@
9:00 am
–
March 17
@
4:00 pm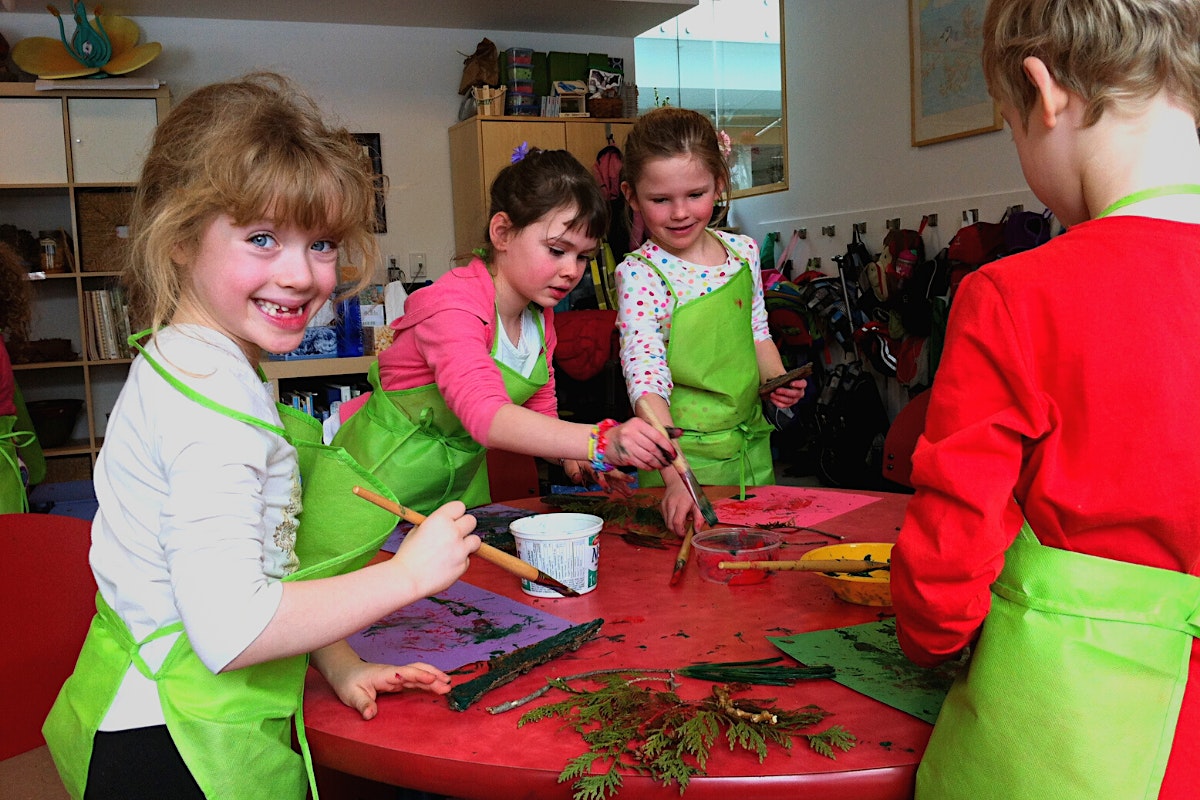 Join TBGKids for interactive, educational and engaging activities in TBG's cozy nature-themed classroom, expansive garden and nearby ravine. 
Each camp day will explore a new theme that will help campers connect with nature. Campers create nature- themed art, learn about the animals that live around the nearby ravine, make bird feeders and, of course, try their hands at some planting. Each camper will finish the week with their own mini-garden to take home!
Monday, March 13 to Friday, March 17, 9 a.m. to 4 p.m.
For children 5 to 8 years of age. All camps are peanut and tree-nut-free.
Public $325, TBG Family Member $300
Monday, March 13 – Wild in the City
Campers will discover and mimic the survival techniques of wild urban animals by engaging in fun outdoor games and make a birdfeeder to hang in Wilket Creek Ravine.
Tuesday, March 14 – Nature Art
Get inspired by the natural world around you! Campers will learn to draw animals found around TBG, sketch and paint along the scenic Wilket Creek, and create a beautiful planter for their indoor garden.
Wednesday, March 15 – Garden-to-Table
Do you want to learn how to grow your own food, even in winter? During this yummy day we will learn how to grow sprouts we can eat and make a tasty creation from some delicious garden vegetables.
Thursday, March 16 – Wild Wonderful Plants
Learn about unique plants from around the world as well as some that live right nearby! Campers will learn about plants that eat meat and the unique survival skills of the plants all around us!
Friday, March 17 – Teeny Tiny Gardening
Campers will learn about the benefits of growing plants indoors, try their hand at propagation and create a beautiful mini garden to take home!
Registration deadline: Thursday, March 9, 2023. SPACE IS LIMITED SO REGISTER EARLY.
Safe Program Access
To ensure the safety of our participants and instructors, all staff, volunteers, and participants are welcome to wear masks indoors and maintain physical distancing.
To learn more about what we're doing to make your next visit safe, enriching, and uplifting, please review our list of Frequently Asked Questions
This is an in-person, program that takes place both indoors and outdoors at the Toronto Botanical Garden.
Please review the Toronto Botanical Garden Refund Policy and Code of Conduct.
Related Events