Urban Vegetable Gardening: 4 Part Workshop
March 21
@
7:00 pm
–
April 11
@
8:30 pm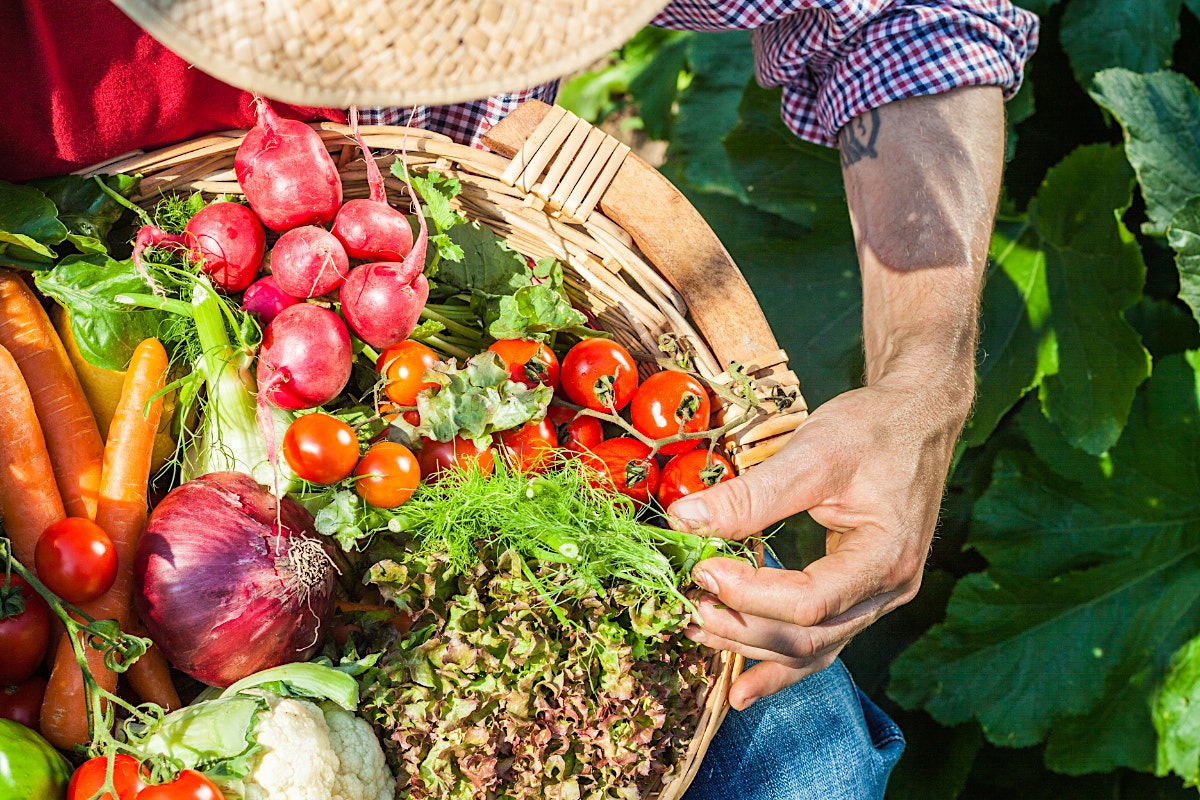 In this 4-part workshop series, the Toronto Master Gardeners will guide you through the different relevant topics on Urban Vegetable Gardening with presentations, hands-on demonstrations and exercises. From the process of garden planning to vegetable selection and seeding, these workshops will provide you with the knowledge and tools to create your own successful and productive garden.
Tuesday, March 21 and 28, and April 4 and 11, 7 to 8:30 p.m.
Public $90, TBG Members $72 (plus applicable taxes and fees)
PART 1 – From Balconies to Backyards: Planning a Successful Vegetable Garden
Tuesday, March 21, 2023, 7 to 8:30 p.m.
Are you growing vegetables for the first time or aiming to increase the productivity of an existing vegetable patch? This seminar will highlight key factors to consider when planning a vegetable garden in a variety of growing spaces. Participants will have the opportunity to begin designing a garden plan with the help of a Toronto Master Gardener. A pre-measure or thought about size and area of your proposed garden is recommended. Basic sketching materials will be provided. If you have a tech device with a design app you like to use, you are welcome to bring it (optional, not required). Come prepared with your dreams & ideas!
About Presenter Kathy Martin: Kathy (she/her) joined the Toronto Master Gardeners in 2019. She holds a Horticulture Certificate from the University of Guelph with a focus in Urban Agriculture. Kathy's vegetable-growing journey began nearly 30 years ago with a small patch of bare lawn, no experience and the desire to produce fresh food for her family.
---
PART 2 – Garden to Table: Get to know your veggies!
Tuesday, March 28, 2023, 7 to 8:30 p.m.
Brassica, Solanum, Curcubita, Cucumis, Lactuca, and Daucus, oh my! In this program, we will introduce some of the most popular vegetable families, how to nurture them, protect them from pests and disease, and when to harvest. Participants will learn about how plot and container preparation, crop rotation, square-foot gardening and companion planting will help increase bounty while practicing a holistic approach to garden management. A whole new world of tasty and fresh veggies is waiting for you!
About Presenter Aruna Panday: Toronto Master Gardener Aruna (she/her) and TBG Supervisor of Adult & Family Learning is obsessed with growing high-antioxidant purple varieties of veggies: carrots, bell peppers, cabbage, kale, and more! A lifelong vegetarian and gardener, grubs still make her squeamish.
---
PART 3 – It's never too late to start your veggie garden
Tuesday, April 4, 2023, 7 to 8:30 p.m.
If you miss the spring planting season, don't despair! There's still a lot you can do to have a productive veggie garden well into the fall, even into the winter. Many veggies, like kale and spinach, do better in cool weather. Some can be nursed through cold snaps with a little extra care, and some are planted in the fall for harvest the following year. In this seminar, you will learn about how you can keep on growing as the weather gets cooler. Bring a cell phone, iPad or device that connects to WiFi for the Kahoot quiz!
About Presenter Joanna Blanchard: Joanna was introduced to gardening by her father, a horticulture professor, and her mother, a plant pathologist! Her earliest memories of gardening include anxiously watching the growth of radishes and annual flowers in her own little plot in the back garden.
When Joanna moved from the UK to Toronto, she purchased a window box for the apartment balcony, several houseplants and of course. a book about gardening. Moving to a house offered more gardening possibilities. Through trial and error, taking courses and attending seminars, she now enjoys sharing her knowledge and stories of her successes and failures. Joanna has been a member of the Toronto Master Gardeners since 2009 and is a past Executive Coordinator. She is currently co-president of the Leaside Garden Society.
---
PART 4 – Starting Your Veggies From Seed
Tuesday, April 11, 2023, 7 to 8:30 p.m.
Would you like to grow veggies that have been in your family for generations, maybe even start homesteading, or perhaps (like many of us) just have fun experimenting with a home garden? From seed sowing to thinning plants, learning the difference between cotyledons to true leaves, and knowing when to use warming pads or grow lights, you'll learn everything you didn't know you needed to know, to start growing veggies and herbs from seed!
Bio: Toronto Master Gardener Aruna is TBG's Supervisor of Adult & Family Learning. Lately, she's been obsessed with growing high-antioxidant purple varieties of veggies: carrots, bell peppers, cabbage, kale, and more! A lifelong vegetarian and gardener, grubs still make her squeamish.
Registration Deadline: Monday, March 20, 12 noon
Safe Program Access
To ensure the safety of our participants and instructors, all staff, volunteers, and participants are welcome to wear masks indoors and maintain physical distancing.
To learn more about what we're doing to make your next visit safe, enriching, and uplifting, please review our list of Frequently Asked Questions.
Please review our Health and Safety Policies and Refund Policy and Terms of Agreement.
This is an in-person, indoor, Adult Education program at the Toronto Botanical Garden.
We appreciate your support and cooperation.
Related Events