Tropical Terrarium Workshop
June 3
@
10:00 am
–
12:00 pm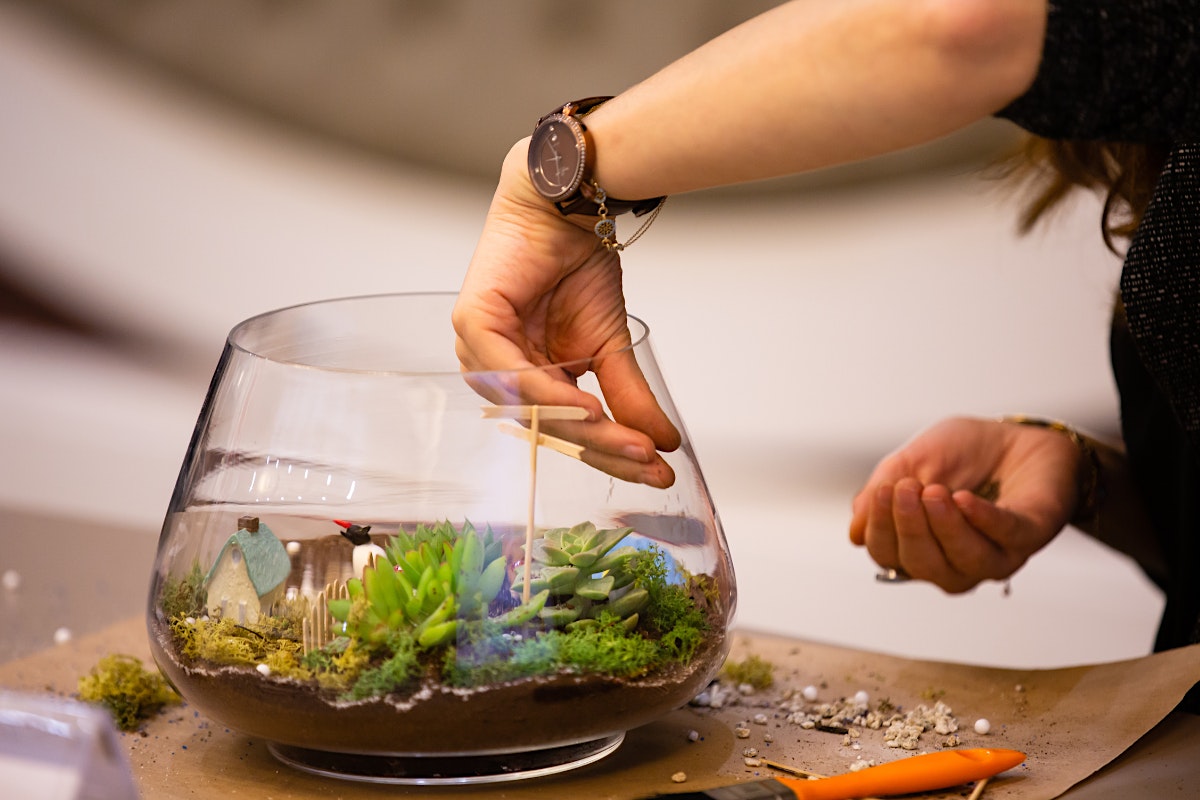 Terraria (plural of terrarium), miniature gardens housed in glass containers, are perfect for those with small spaces, who love cute things, or who want a low-maintenance way to display tropical plants.
In this workshop, you'll discover the history of terrariums, learn the art of mixing a custom soil medium perfect for keeping the terrarium environment well-drained and healthy; discover which plants are best suited to life in glass; be inspired to design and take home your own closed terrarium! All workshop supplies are included.
Saturday, June 3, 10 a.m. to 12 p.m.
Public $65, Members $55 (plus applicable taxes and fees)
About Megan Blacquiere
Megan Blacquiere is a seasonal horticulturist in her third season with TBG. She has a background in environmental science with a major in conservation and restoration ecology. In her spare time, she enjoys being in nature, birding, experimenting with and fussing over her plants, and pursuing artistic endeavours such as drawing, painting, embroidery, writing, and creating terrariums! She is even selling terrariums she's made at the TBG Garden Shop.
Safe Program Access
To ensure the safety of our participants and instructors, all staff, volunteers, and participants are welcome to wear masks indoors and maintain physical distancing.
To learn more about what we're doing to make your next visit safe, enriching, and uplifting, please review our list of Frequently Asked Questions.
Please review our Health and Safety Policies and Refund Policy and Terms of Agreement.
This is an in-person, indoor, Adult Education program at the Toronto Botanical Garden.
We appreciate your support and cooperation.
Related Events