TBG Farmers Market Film Festival – Kiss the Ground
June 1
@
7:00 pm
–
8:30 pm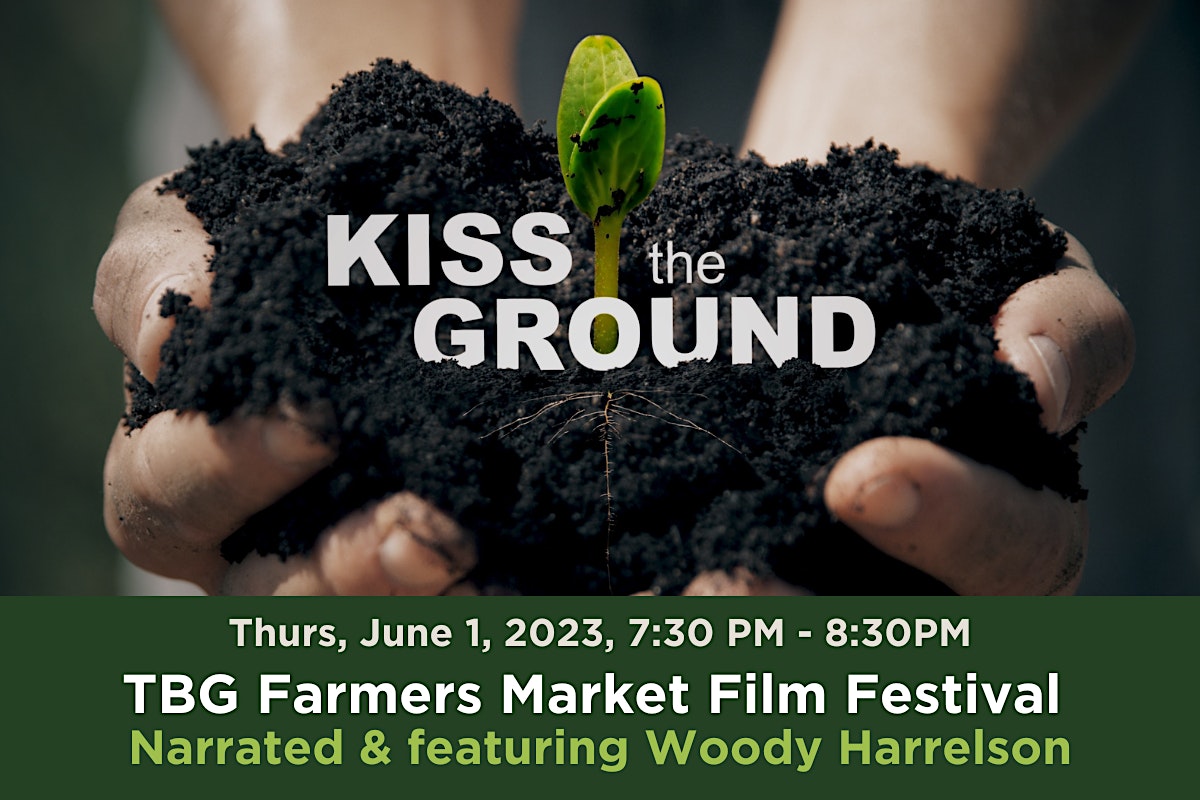 Narrated and featuring Woody Harrelson, Kiss the Ground is an inspiring and ground-breaking film that reveals the first viable solution to our climate crisis. The solution is under our feet.
About Kiss the Ground Film
Kiss the Ground reveals that, by regenerating the world's soils, we can completely and rapidly stabilize Earth's climate, restore lost ecosystems, and create abundant food supplies. Using compelling graphics and visuals, along with striking NASA and NOAA footage, the film artfully illustrates how, by drawing down atmospheric carbon, soil is the missing piece of the climate puzzle. This movie is positioned to catalyze a movement to accomplish the impossible – to solve humanity's greatest challenge, to balance the climate, and to secure our species' future.
Running Time: 1h 24m
Directed By: Josh Tickell, Rebecca Harrell Tickell
Thursday, June 1, 7 to 8:30 p.m.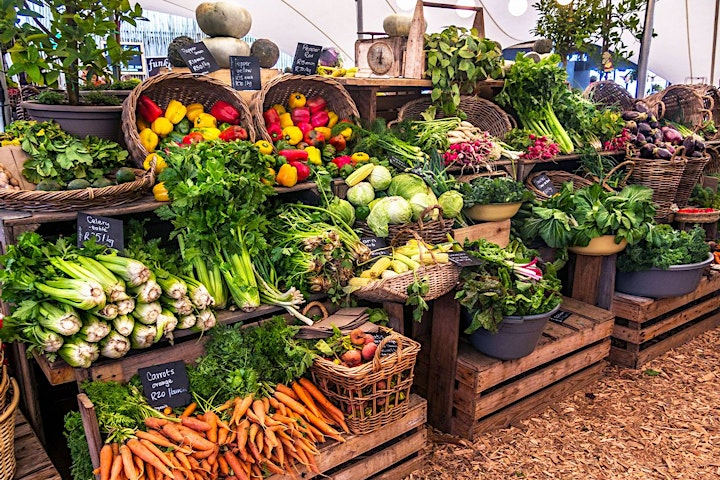 TBG Farmers Market Film Festival
The inaugural TBG Farmers' Market Film Festival begins May 25, 2023! The film festival is inspired by our weekly Farmers Market to share films on themes of food production, soil health, the environmental and climate impacts of commercial farming, good food production, healthy environments, nutrition, local farming, food to table, home and urban veggie gardening, and more! Join us every week to be inspired!
Mark your Calendar!
Time & Dates: 7 to 8:30 p.m. Thursdays, May 25, June 1, and 8.
Location: Garden Hall – General Admission Seating
Fee: Give your donation, recommended $5/adults, $2/kids
Become a TBG Member
Join the Toronto Botanical Garden as a member to get a discount on this program, upcoming events and classes, and free parking. A Toronto Botanical Garden membership helps you deepen your knowledge and connection to the natural world, become a part of a dynamic community of plant people, and be inspired! Become a member !
Safe Program Access
To ensure the safety of our participants and instructors, all staff, volunteers, and participants are welcome to wear masks indoors and maintain physical distancing.
To learn more about what we're doing to make your next visit safe, enriching, and uplifting, please review our list of Frequently Asked Questions.
Please review our Health and Safety Policies and Refund Policy and Terms of Agreement.
This is an in-person, indoor program at the Toronto Botanical Garden.
We appreciate your support and cooperation.
Related Events