Forest Bathing Ravine Walk
October 1
@
10:00 am
–
1:00 pm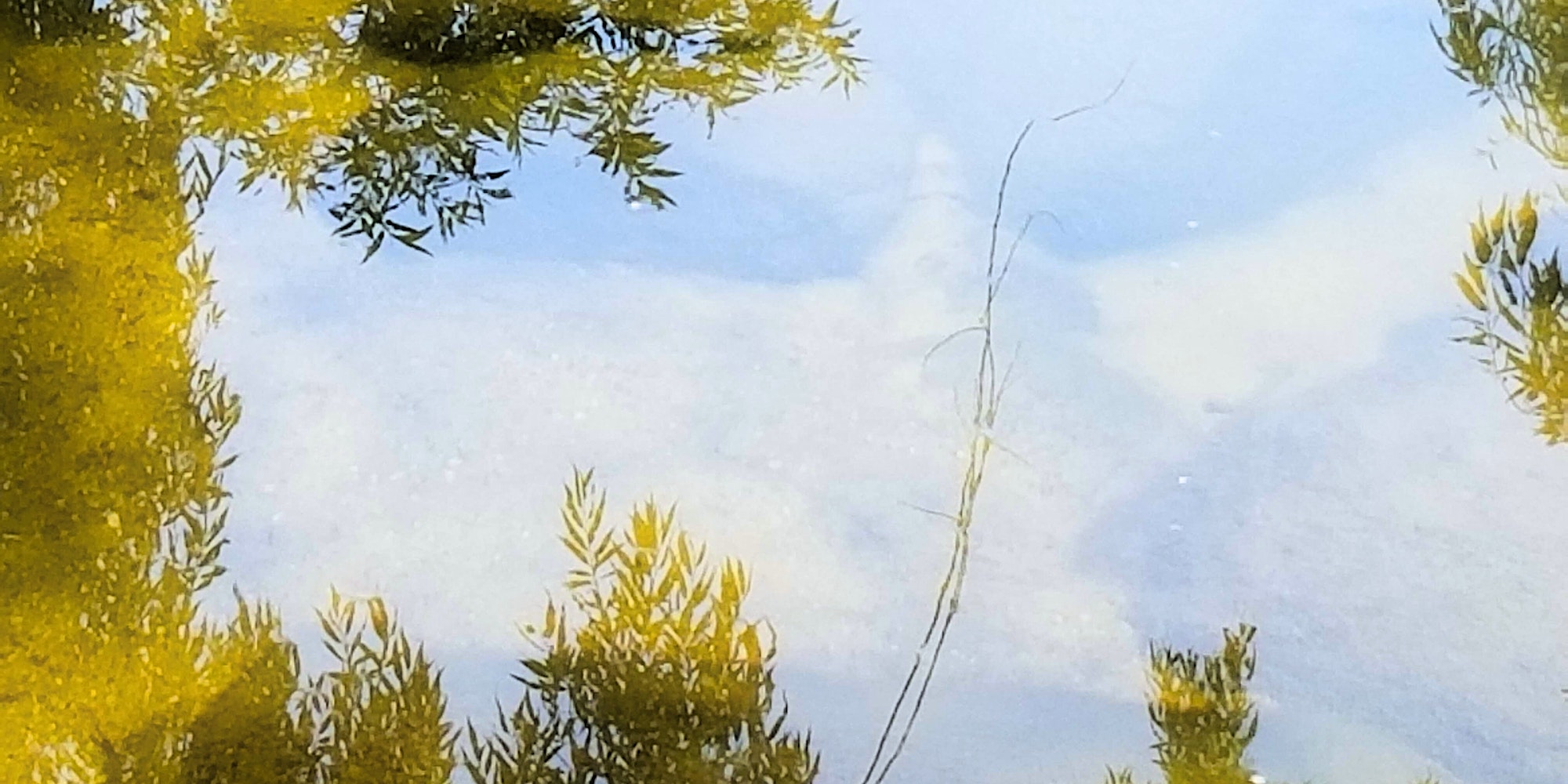 A unique forest bathing experience connecting with the water and Wilket Creek ravine.
Do you have a special spot by the water that brings you joy?
Join us at the Toronto Botanical Garden to take part in a unique forest bathing experience to connect with the element of water and how it can make us happier, calmer, and healthier. As part of Ravine Days, we invite you to explore Wilket Creek and the Don Valley Ravine with our Certified Forest Therapy Guide, Emma Rooney. This slow guided walk is a chance to stretch your sensory awareness and build a deeper relationship with the waters of life.
Forest bathing—taking in the forest atmosphere—is a growing global practice that originated in Japan in the 1980s to address burnout caused by the technological boom. This Ravine Days event will provide an introduction to forest bathing and a supportive environment to try it. While we will spend most of our time near the water, no bathing suits are required to immerse yourself in the experience. This session does not involve getting into the water, and no prior experience with forest bathing is required.
Participants are encouraged to bring a small bowl to fill with a tiny bit of water to reflect upon during the session. We'll end our time together with a moment of water gratitude and a sip of drinking water. Leave the session with simple tips for adding a sit spot practice by water to your time outdoors.
Sunday, October 1, from 10 a.m. to 1 p.m.
Public $50, Member $40
Join Toronto Botanical Garden
Join the Toronto Botanical Garden (TBG) as a member to get a discount on this program, upcoming events and classes, and free parking. A TBG membership helps you deepen your knowledge and connection to the natural world, become a part of a dynamic community of plant people, and be inspired! Become a member!
Accessibility:
We'll begin with an introduction indoors before heading outside. The walk will be at a leisurely pace throughout, following designated pathways and trails but sometimes covering uneven terrain and steep inclines. The total walk distance over the three hours is approximately 2 km. Dress appropriately for the weather and walk slowly. Wearing layers is recommended. Closed-toed shoes are required. You may wish to bring along your own folding stool, cushion, or kneeling pad for sitting on the ground and a walking stick or poles. In the event of severe weather, alternative arrangements to seek cover will be made by TBG staff. Bathrooms are available on-site. The program will finish at the TBG building.
NOTE: This program occurs rain or shine; please dress appropriately for the weather.
Safe Program Access
To ensure the safety of our participants and instructors, all staff, volunteers, and participants are welcome to wear masks indoors and maintain physical distancing.
To learn more about what we're doing to make your next visit safe, enriching, and uplifting, please review our list of Frequently Asked Questions.
Please review our Refund Policy and Terms of Agreement.
Registration Deadline: Friday, September 29 at 12 p.m.
Related Events