Dawn Birding in Wilket Ravine
October 1
@
7:00 am
–
8:30 am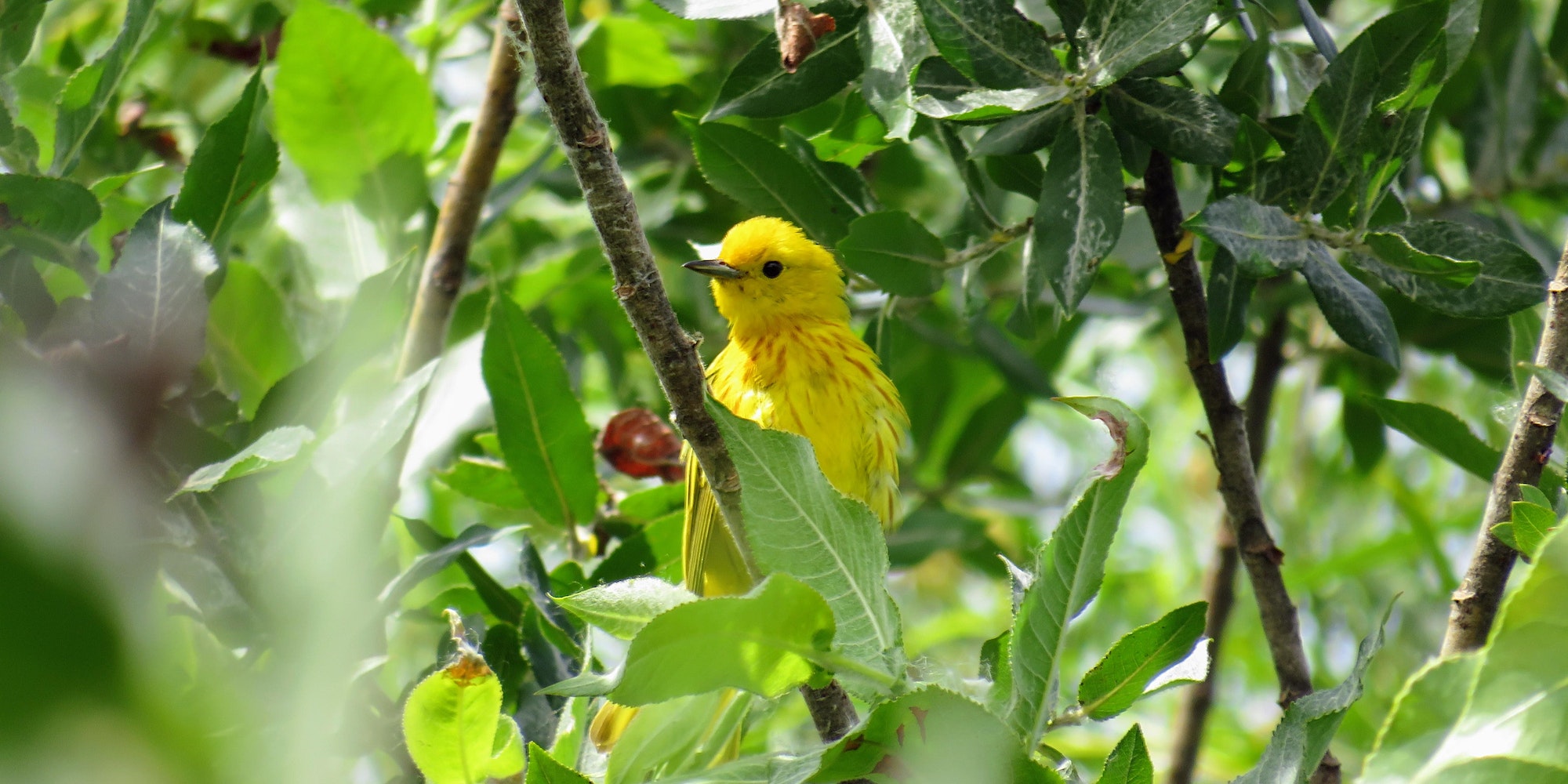 Join us for a beautiful chorus of birdsong at the start of the day during peak southward migration.
Early in the day, the air is calm and other sounds are low. Join us to revel in an incredible natural symphony as birds pass overhead on their southern migration south. Sasan Beni, TBG Seasonal Horticulturist, and avid birder, will be on hand to help identify the birds we hear and see.
Bring your binoculars for a better view (we will have extras on hand) and a mug/thermos for a warm beverage and post-birding chat.
Sunday, October 1, from 7 to 8:30 a.m.
Registration: Public $12, Members $10 (plus applicable taxes and fees)
About Sasan Beni
Sasan Beni is a writer-turned-horticulturist. While studying Environmental Landscape Management at Seneca College in King City, he took up birdwatching–a hobby that quickly evolved into a passion for wildlife photography.
Before joining the TBG in 2020 as a Seasonal Horticulturist, Beni worked as a seasonal gardener at the Toronto Zoo. In the last 3 years, he has led over 20 guided birdwatching walks at TBG and Wilket Creek Ravine and written several articles for Trellis magazine about urban wildlife, which include his own photographs. Beni says, "I've always considered myself lucky in my encounters with wildlife, but my greatest luck comes from my profession."
Please Note: As with any wildlife event, though highly unlikely for this event, the spotting of birds is not guaranteed and is not within the control of the TBG. The event will not be rescheduled due to a lack of bird sightings. Please note the event will be canceled in the event of inclement weather.
Join Toronto Botanical Garden
Join the Toronto Botanical Garden (TBG) as a member to get a discount on this program, upcoming events and classes, and free parking. A TBG membership helps you deepen your knowledge and connection to the natural world, become a part of a dynamic community of plant people, and be inspired! Become a member!
Accessibility:
The walk will be at a leisurely pace throughout, following designated pathways and trails but sometimes covering uneven terrain and steep inclines. Dress appropriately for the weather and walk slowly. Wearing layers is recommended. Closed-toed shoes are required. We will begin promptly. NOTE: This program occurs rain or shine (save for cases of extreme weather); please dress appropriately for the weather.
Safe Program Access
To ensure the safety of our participants and instructors, all staff, volunteers, and participants are welcome to wear masks indoors and maintain physical distancing.
To learn more about what we're doing to make your next visit safe, enriching, and uplifting, please review our list of Frequently Asked Questions.
Please review our Refund Policy and Terms of Agreement.
Registration Deadline: Friday, September 29 at 12 p.m.
Related Events