Floral Design Program: Classic Design Fundamentals 1 – SOLD OUT
January 9
@
6:00 pm
–
January 30
@
9:00 pm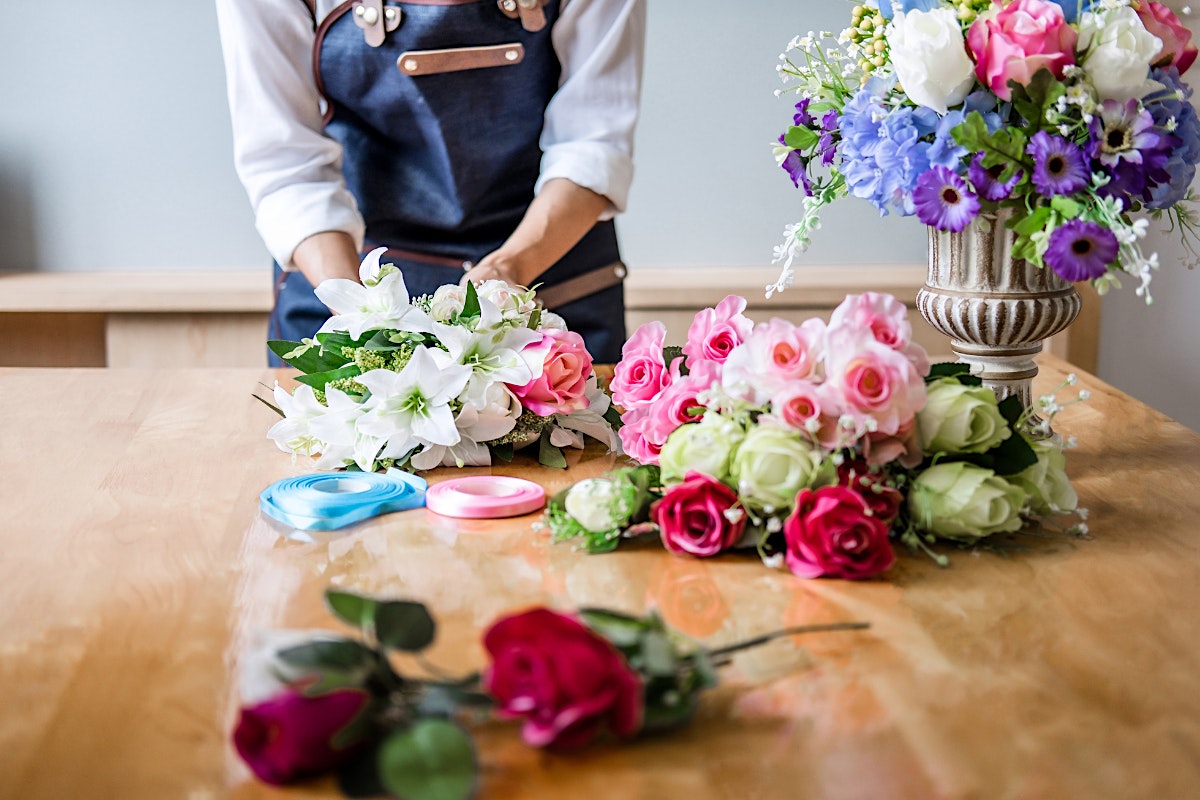 Learn the basics of classic floral design & four arrangements – a water-viewing design, a centrepiece, a crescent, and a mass design.
Join Marg Betts for this in-person fundamental program. Classic floral design will open the door to a new world of creativity and expression.  You will learn the basics – the principles and elements of design, colour theory, selecting and conditioning plant material as well as the mechanics of putting it all together. Over the course of the four classes, you will learn classic arrangements – a water viewing design, a table centrepiece, a crescent-shaped design, and a mass design – which you will be able to recreate with confidence for your home, your friends, for events or as hostess gifts.
Course fees do not include flowers or supplies. A materials list will be e-mailed prior to the start of each class.
Learn more about our Certificate in Floral Design
Program Schedule
Mondays, January 9, 16, 23, and 30, 2023 from 6 to 9 p.m.
Public $215, Members $170 (plus applicable taxes and fees)
REGISTER TODAY
About Marg Betts
Marg Betts is a Floral Design Judge with accreditation to judge and instruct the craft. Her passions are gardening, plants and her love for creating floral artistry. She is a recent Past President of the Garden Club of Toronto and has also been the Chair of the Toronto Flower Show at Canada Blooms.
Safe Program Access
To ensure the safety of our participants and instructors, all staff, volunteers, and participants are welcome to wear masks indoors and maintain physical distancing.
To learn more about what we're doing to make your next visit safe, enriching, and uplifting, please review our list of Frequently Asked Questions.
Read about our Refund Policy and Code of Conduct.
This is an in-person, indoor, Adult Education program at the Toronto Botanical Garden.
We appreciate your support and cooperation.
Registration Deadline: Friday, January 6, 2023, at 12 p.m.
Related Events