SAVE THE DATE!
Saturday, June 6 and Sunday, June 7, 2020
10 a.m. to 4 p.m.
Mark's Choice Through the Garden Gate is Toronto's largest tour of private gardens. This self-guided garden tour, now in its 33rd year, moves to a different neighbourhood each year. The 2020 garden tour will visit 20 private gardens in the mid-Toronto neighbourhood of Wychwood.
Participants are encouraged to discover the gardens at their own pace following a map that contains descriptions of each featured garden. Complimentary shuttle buses are available for participants to "hop on and hop off" along the route and Master Gardeners are in each garden to help ID plants and answer questions.
The tour is organized by a dedicated volunteer committee in partnership with the Toronto Master Gardeners for the benefit of the Toronto Botanical Garden. The tour is generously supported by its long-time presenting sponsor Mark's Choice.
#TOgardentour
FOR MORE INFORMATION
Subscribe to our enews and keep up-to-date with all TBG events! 
HISTORY OF WYCHWOOD
Long before the area called Wychwood was imagined, a First Nations portage trail passed by the area of Davenport Avenue near Spadina, enabling indigenous people to travel between the Humber and Don rivers to arrive at hunting and fishing grounds. That history is now honoured by a group who formed 'Davenportage' – hardy souls who portage the trail for a day annually.
The Wychwood area is relatively new. It began with the estate known as Wychwood Park, which was developed beginning in 1907 by landscape artist Marmaduke Matthews and businessman Alexander Jardine, who envisioned it as an artist's retreat. Most of the original houses were designed in the English Arts & Craft style by well-known architect Eden Smith, the designer of many Toronto churches as well as of Upper Canada College.
Shortly after, in 1913, the Wychwood car barns were built as a streetcar maintenance facility; they are now the oldest surviving TTC buildings still kept in their original form. The barns now function as a popular community centre that hosts a number of arts-related enterprises and a thriving Saturday morning market. 
 In 1985, as a response to residents' concerns about the demolition of some of the original homes, the Wychwood Park area was designated as an Ontario Heritage Conservation District.
Wychwood is bordered by Davenport Road to the south, Spadina to the East, St Clair to the north and Dovercourt Road to the west.  The area is still home to many artists, as well as politicians, prominent business people and, as you are about to see, some pretty amazing gardeners.
PHOTO GALLERY FROM PREVIOUS TOURS
In June of 2019 garden-lovers had the opportunity to visit 21 beautiful residential gardens in one of Toronto's beloved neighbourhoods "The Beach" aka "The Beaches." This area has become home to many people involved in the arts. This creative influence can be seen in the wonderfully unique private gardens in this area. The garden tour enjoyed one of its most successful years with robust ticket sales, positive guest feedback and net revenue exceeding those of the previous 6 years.
THANK YOU TO OUR 2019 GENEROUS SUPPORTERS AND COMMUNITY PARTNERS
Augie's Ice Pops, East End Garden Centre, Landscape Plus, Mark's Choice
TBG Garden Shop, The Big Carrot Beach Community Market, Toronto Beaches Home Hardware, Our Cottage, Plant World, Pollocks Home Hardware, Sheridan Nurseries, Yellow House Gallery & Framing 
MEDIA COVERAGE
2019 SPONSORS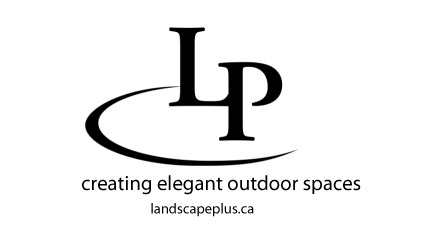 TORONTO NEIGHBOURHOODS THE TOUR HAS VISITED
2020 – Wychwood
2019 – The Beach
2018 – Windfields Estate
2017 – Rosedale North
2015 – Lawrence Park
2014 – Hogg's Hollow
2013 – Forest Hill
2012 – Rosedale
2011 – Swansea Village
2010 – The Beach
2009 – Beyond the Bridle Path
2008 – Riverdale
2007 – Wychwood Park and Davenport Ridge
2006 – Toronto Islands
2005 – Rosedale East
2004 – Rosedale
2003 – The Kingsway and Sunnylea
2002 – Lawrence Park
2001 – Bennington Heights & Moore Park
2000 – Rosedale
1999 – Grenadier Pond
1998 – Hogg's Hollow
1997 – Spadina, Casa Loma & Davenport Hill
1996 – Riverview Drive, Teddington Park & Mason Blvd.
1995 – Shades of the Humber (Baby Point)
1994 – A Sunset tour of Arjay Crescent
1993 – Rosedale & Forest Hill
1992 – Lawrence Park
1991 – Hogg's Hollow
1990 – Forest Hill & Belmont Street
1989 – Downtown Toronto Private Gardens
1988 – Downtown Toronto Private Gardens