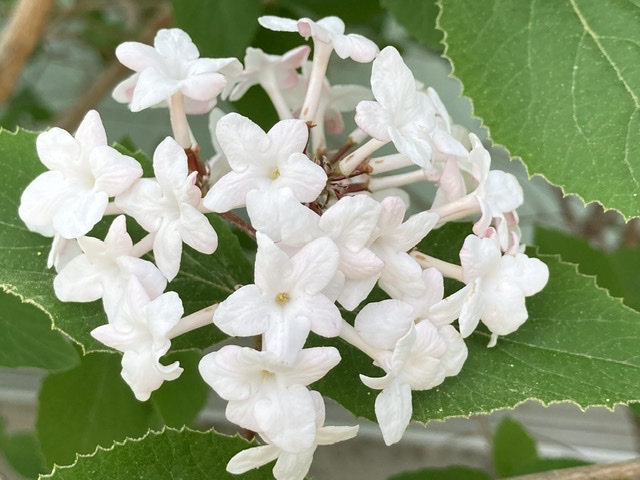 Viburnum × burkwoodii, commonly called Burkwood viburnum. Fragrant flowers are followed by pendulous clusters of red berry-like drupes which ripen black.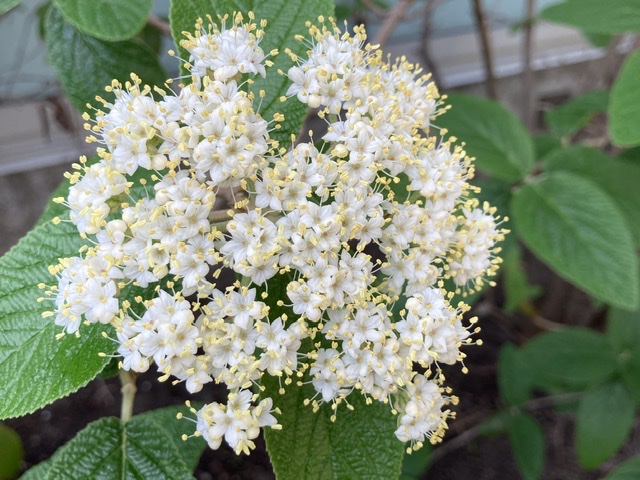 Viburnum x rhytidophylloides 'Alleghany' displays beautiful white flowers in the Spring that develop into red and finally black drupes in the fall.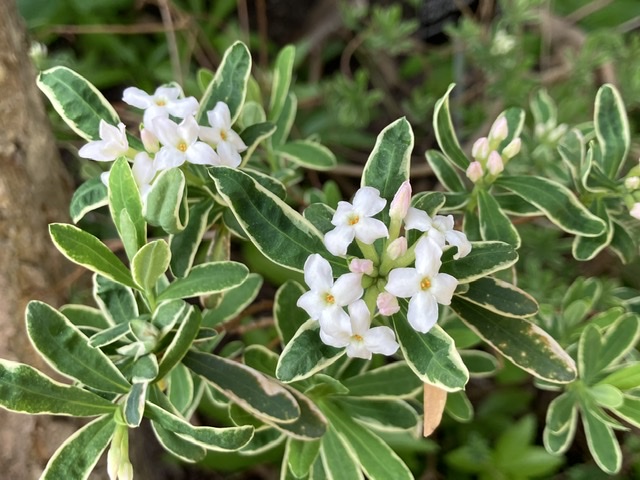 Daphne × burkwoodii 'Carol Mackie' is known for its striking variegated foliage, and sweet Spring fragrance.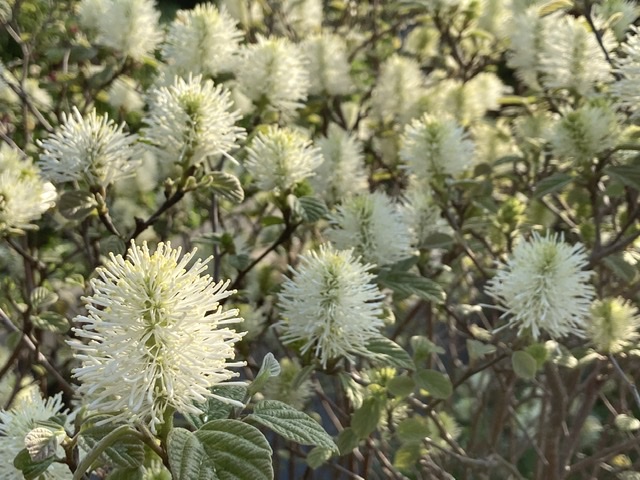 Fothergilla gardenii, commonly known as dwarf fothergilla is one of Paul Gellatly's favourite shrubs, striking white blooms, and spectacular fall colour. A must have in every garden!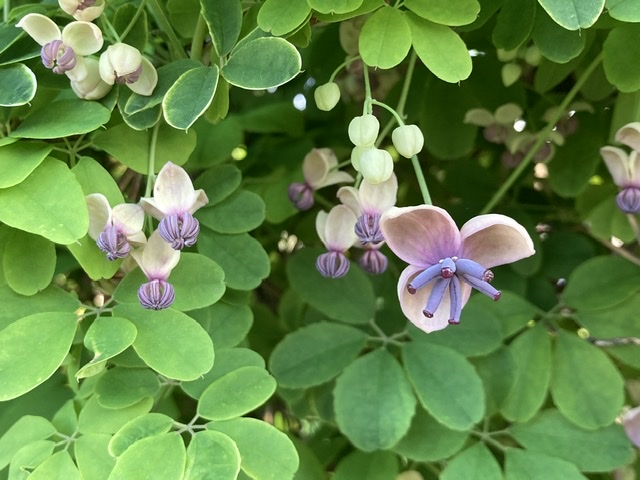 Akebia quinata, commonly known as chocolate vine, or five-leaf akebia, is a perennial vine that is native to Japan, China and Korea. This plant gets its name from the delectable chocolate fragrance produced when in bloom. Yummy!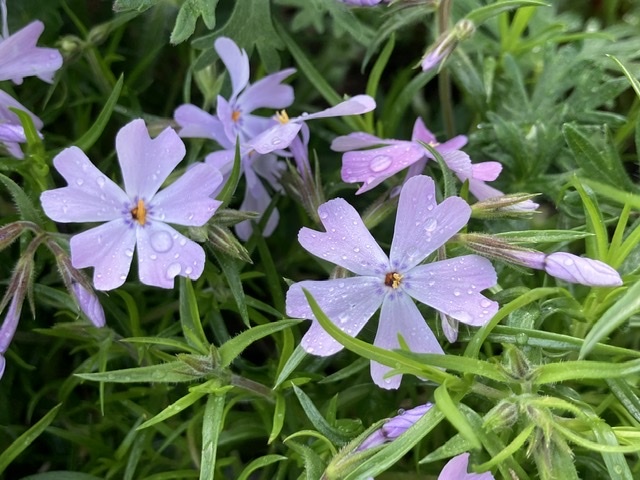 Phlox douglasii, commonly known as creeping phlox adorns many rockeries at this time of year. Carpets of pink, mauve, white, and purple can be seen in many gardens in spring.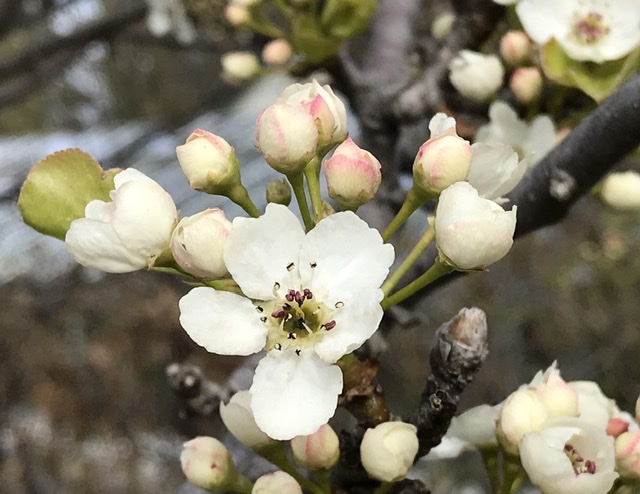 Pyrus calleryana 'Chanticleer', commonly known as the Chanticleer pear is a species of ornamental pear tree native to China and Vietnam.  Known for its amazing Spring and Fall colour.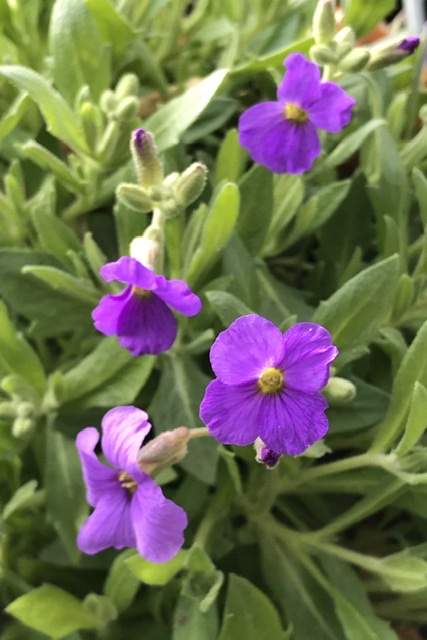 Aubrieta 'Purple Rock Cress' is one of the earliest rock garden plants to bloom at the TBG, cheerful purple blooms en mass are certainly eye catching! Native to southeastern Europe, but found growing in gardens worldwide.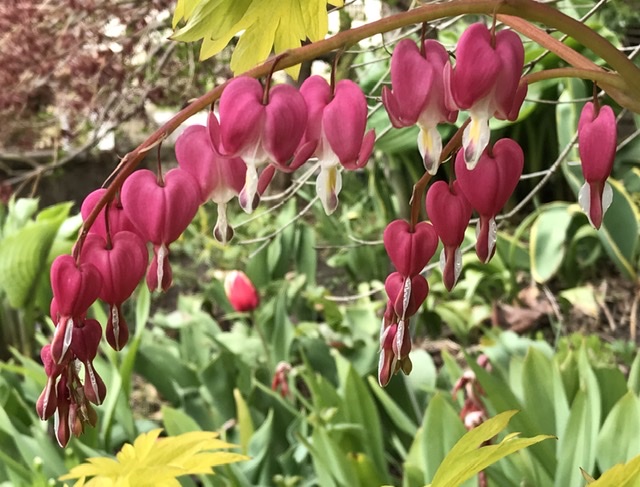 Dicentra spectabilis 'Gold Heart' is a gold leaf form of the traditional bleeding heart. The chartreuse foliage pops in a partial shade garden.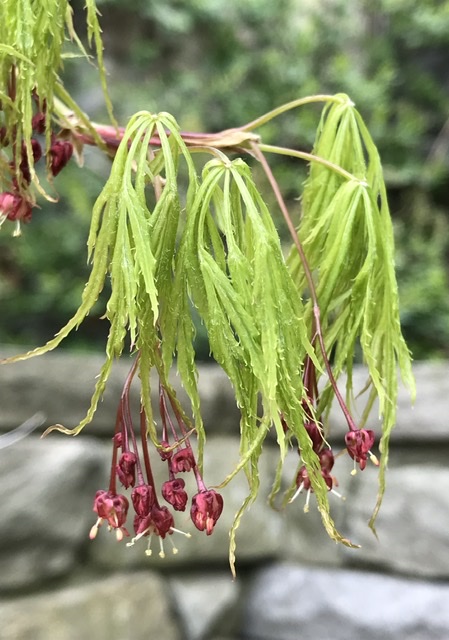 Acer palmatum dissectum 'Viridis' a spectacular cascading laceleaf selection of Japanese Maple. Showing off it's adorable red blooms.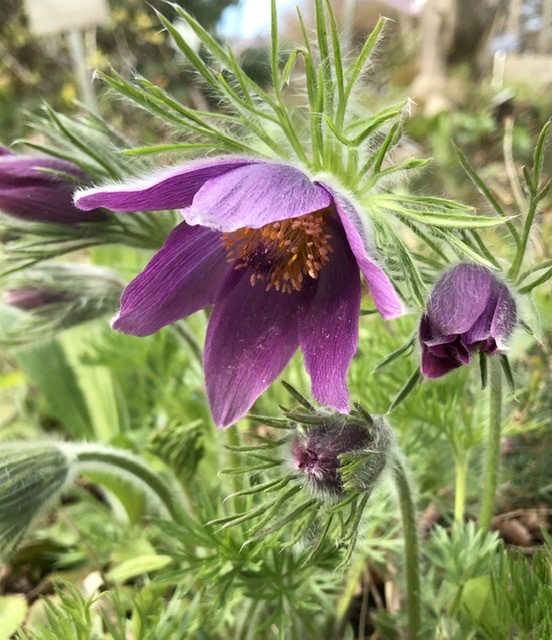 Pulsatilla vulgaris, a purple-flowered pasque flower, native to Europe. Hairy flower stems emerge from the ground in spring, striking purple blooms, followed by beautiful interesting seed pods.  No Spring garden is complete without a couple of these.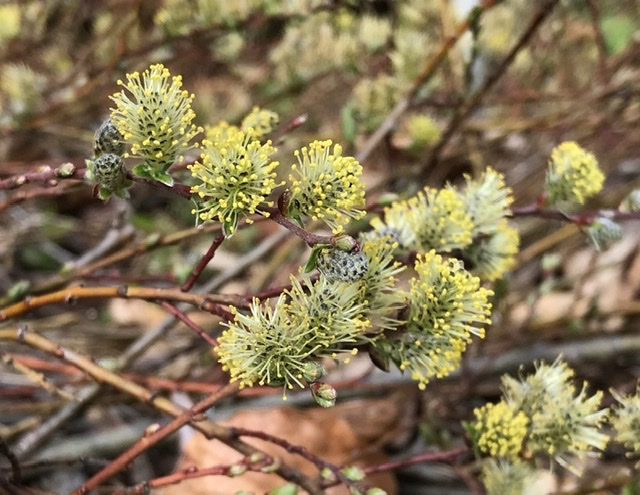 Salix arbuscula, the mountain willow, is a low, highly branched shrub with limited distribution in Northern Europe, from Scandinavia east to Siberia. Found spilling over the rocks at the TBG, and frequented by our bees.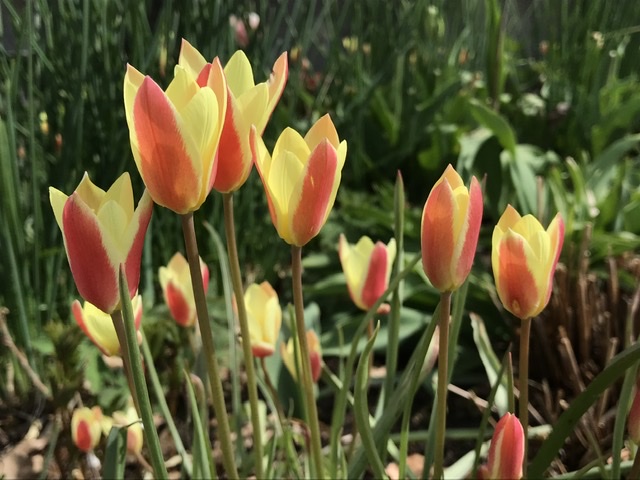 Tulips clusiana 'Tinka' is an adorable small tulip, that only opens when the sun is shining! On a cloudy or overcast day, the buds stay tightly closed.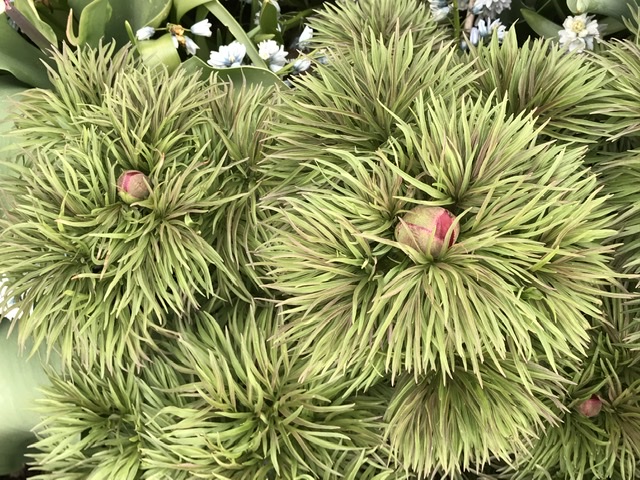 Paeonia tenuifolia, commonly called fernleaf peony. This delicate looking peony is remarkably tough; and one of the first peonies to bloom in the garden. It has been documented in gardens since 1759!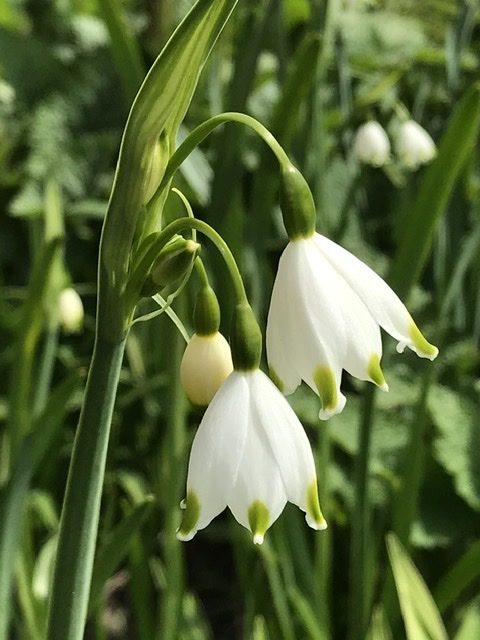 Leucojum 'Gravetye Giant' commonly known as summer snowflake. The Royal Horticultural Society has given it its prestigious Award of Garden Merit. Wonderfully paired with any variety of narcissus.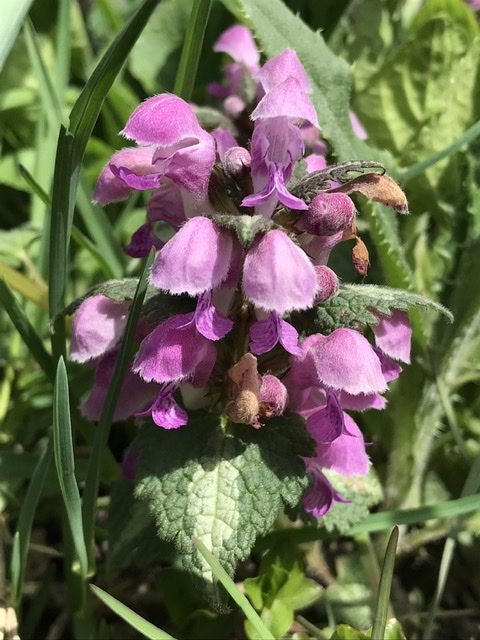 Lamium maculatum 'Purple Dragon' is a beautiful ground cover for a part shade location with beautiful foliage topped with ample pink / purple blooms.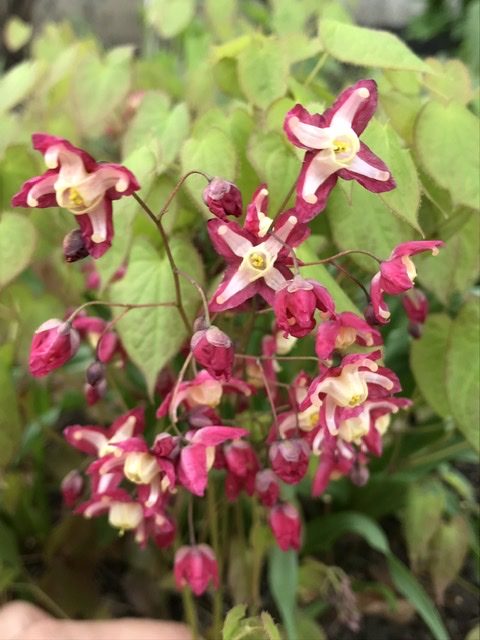 Epimedium x rubrum was honoured with the award of Garden Merit by the Royal Horticultural Society; this delightful perennial is happiest in a part shade to shade garden.  Just coming into bloom this month.   
Ribes rubrum 'White Pearl' Specific epithet means red. 'White Pearl' is a red currant cultivar with white fruit grown primarily for fruit production.