In honour of National Volunteer Week, we're delighted to profile just a few of the wonderful volunteers who support Toronto Botanical Garden. In fact, if we profiled one volunteer a day for 365 days, we still wouldn't be able to thank them all.
The volunteers featured this week represent the quality and depth of skills and experience they bring to their various roles. We're privileged and proud to have so many terrific volunteers and thank each and every one of them for the valuable contribution they make. Quite simply, we couldn't do it without them.
Albert Colaris was born in the Netherlands "in the middle of a 10 pack" and raised on a mixed farm (orchards and crop fields). So his love of the land including his "desire to muck in the dirt" began from this early childhood.
Albert became an Electrician, a trade that took him from his hometown to Germany (for 5 years) and them to Canada arriving in 1966. Albert started his own electrical construction company in 1975 which he ran until 2006.
Albert then reconnected with his "desire to muck in the dirt" by becoming one of our regular and hard working TBG garden volunteers, helping in this role since 2007. Albert's connection with TBG does not stop there, as he has been active helping behind the scenes for many special events over the years.
As if that was not busy enough Albert also finds time to sing in 3 choirs and play percussion in a concert band
As Albert says "all these things add up to many good times". We are so glad you have included TBG in your busy life.
Albert, thank you for all that you do for us as part of the volunteer team.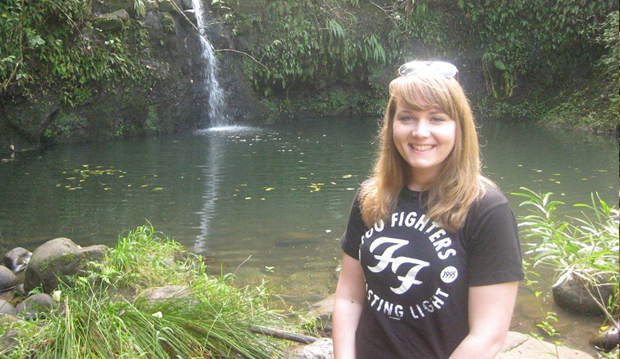 We're sure that many of the children who enjoy our educational activities and programs will recognize this face (above). Sam Smith is a recent graduate of the University of Toronto with a degree in environmental studies. She's been volunteering with TBG since April 2013, assisting with children's educational programs throughout the seasons. Sam has been working with children in various settings over the past four years and is thinking about returning to school for a teaching certificate.
Sam, you make a great contribution and such a positive impact on so many of our young visitors. Thank you!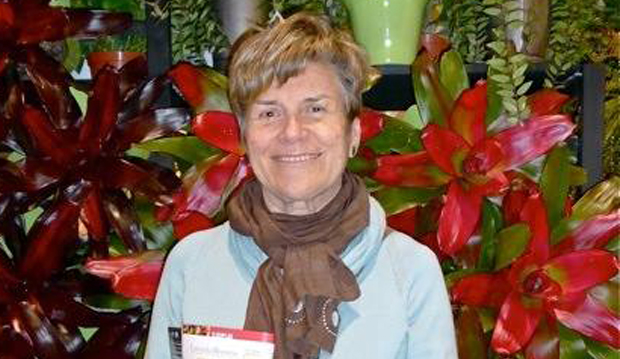 Nancy Dengler has volunteered with TBG since 2008, first as a member of the board and children's education committee and then as a tour guide. As a former professor of botany at the University of Toronto, she finds that guiding people through TBG's spectacular gardens and Allan Garden's wonderful plant collections provides continuity in her own life and exposes her to others who also love plants and gardens, including TBG's talented and dedicated staff.
We're privileged and proud to have such a talented individual volunteer for us. Thank you so much for your ongoing, valuable contributions Nancy!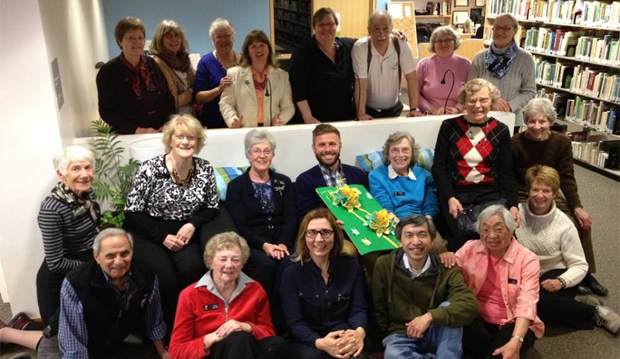 Way to Go Team Library!
Today we would like to recognize a particular crew of volunteers. Many of the services enjoyed by visitors to our beautiful facility year-round simply couldn't run without groups of volunteers. The team at reception, the gift shop and the library are the "face of TBG" helping run these services year-round, seven days a week. These volunteers are a hard-working, reliable and dedicated group, and we would like to celebrate all of them. This team has a variety of backgrounds, from school and medical libraries to managing a branch of the Toronto Public Library. Their volunteering length of service at the Weston Family Library varies from five to 30 years. In the past year, they answered 44 per cent more library and research questions compared to previous years and processed more than a staggering 71 boxes of book donations. Well done and thank you so much to our library team!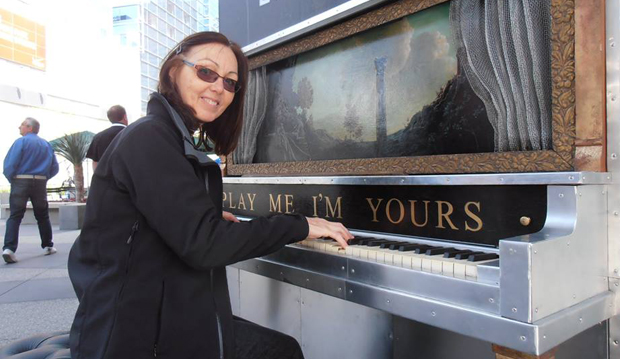 We would like to thank Donna Tuttle for all that you do for us. We enjoy having you on any volunteer team!
Drawn by her exposure to home gardening as a child, Donna enthusiastically participates in many opportunities at TBG.
She was first involved with volunteering in the gardens three years ago and enjoyed the learning experience and working with her fellow crew members very much. The annual plant sale and Canada Blooms are her favourite special events, but being an adult education course ambassador for workshops and at lectures is a close second. In her own words Donna says, "I'm loving it here! This is a fabulous place!"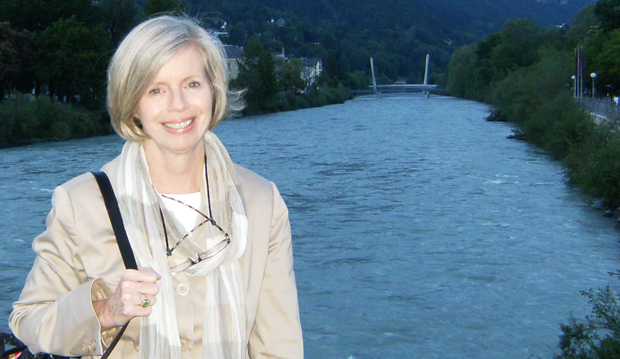 Allison Murray retired from a 35-year career in the insurance industry in 2013. In between raising a family and running a business, Allison tended her own garden, but had little time for anything else. With retirement looming, she looked for ways to contribute something back to the community through volunteer work. And for a lifelong gardener, TBG offered the perfect fit. Allison has brought her expertise and energy to a variety of roles since first signing on in July 2013. These include working in the garden and the shop, and helping out at numerous special events such as the Aster Awards, Get the Jump on Spring and Canada Blooms. Allison also assisted at the TBG booth at the St. Lawrence Market and at the Gardens of Song last August. As if this doesn't keep her busy enough, Allison is currently enrolled in the garden design certificate program at George Brown College in Toronto.
In Allison's own words, "It's wonderful to know that there is, as I suspected, life outside of the insurance business. I'm really looking forward to digging into the gardens again as soon as spring springs." We're very fortunate to have this multitalented individual as one of our volunteers. Thank you so much Allison!