Week 1. Coleus Stands Out
By Veronica Sliva 
A Blooms Story: From Breeder to Trial, an event that brings a trial garden like no other was recently launched at the TBG. This is a new and exciting partnership between the Toronto Botanical Garden and Ball Horticultural Company.  
Under the direction of Ball's Horticultural Specialist Tanya Carvalho, the TBG gardeners and a crew of enthusiastic volunteers were on hand to get the trial gardens growing. In total, the plantings are comprised of over 65 of Ball Horticultural's recently introduced annuals. Some so new they will not be available to consumers until next year.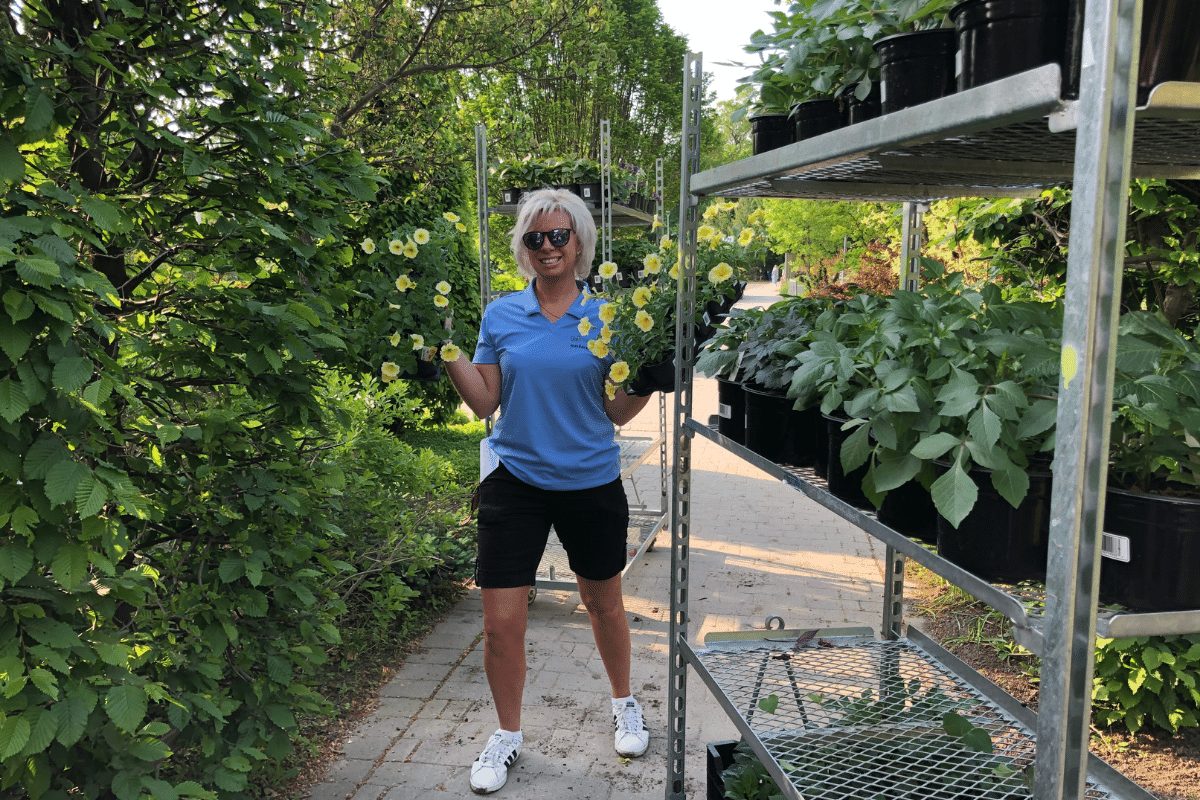 While the gardeners were busy working I stopped by to have a look. As expected, the full impact of the planting is yet to be realized. After all, a garden takes time to develop!  
Located near the greenhouse, the trial beds will showcase annuals for sun and shade as well as varieties that attract pollinators. Not your typical trial garden, rather than row upon row of plants, these gardens have been created in a real garden setting with bold combinations of colour and texture. They are intended to inspire visitors to take home design ideas, too. 
Even though the garden isn't filled out in full bloom yet, there are lessons to be learned even at this early stage. What I learned is that I probably plant my annuals too close together. In looking at the newly planted beds I could easily see what the optimum spacing for the various plants should be. I am guessing there is much more to be learned and I plan to visit the trial gardens every week or so to track how things are progressing. I will report my findings back in this blog.     
This slideshow requires JavaScript.
What stood out for me on this visit is the coleus display (in what used to be the vegetable garden). Here, each "metal ring" is planted with a single variety. You can get up close to admire the stunning colours and knock-out leaf patterns as well as size and form.  The thing with coleus is that even when newly planted they are show-offs from the get-go.  Unlike plants grown for flowers, you don't have to wait long for the show to begin. This is one plant you can count on to provide colour immediately…no waiting around for anything to bloom!    
All in all, 23 varieties of coleus are planted throughout the trial beds. With so many to choose from its hard to pick a favourite.  
I have my eye on Dragon Heart (new for 2021), Campfire and Electric Lime 
This slideshow requires JavaScript.