A trio of Larix kaempferi (Japanese larch) line the way into the Floral Hall Courtyard, with tiny, attractive brown cones lining branches of green needles turning yellow.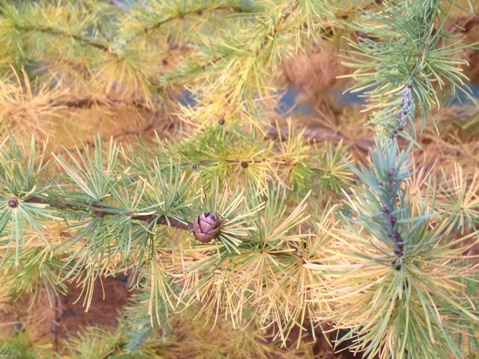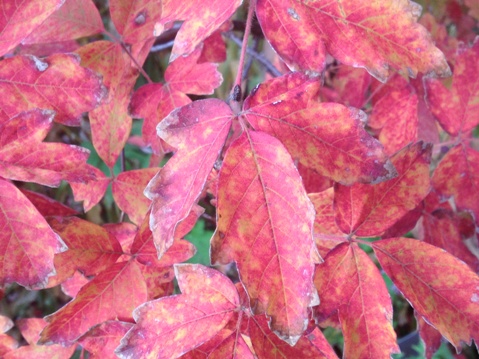 The red leaves of Acer griseum (Paperbark maple) are an added attraction to the pealing bark for which this maple is named.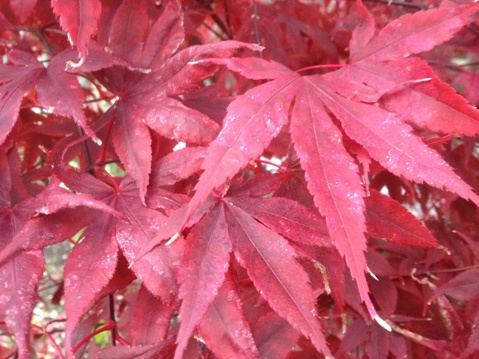 Some of the Japanese maples in the Westview Terrace and Garden Hall Courtyard are hanging on to their leaves.  Here, the purple-red leaves of  Acer palmatum 'Bloodgood' are as attractive as ever.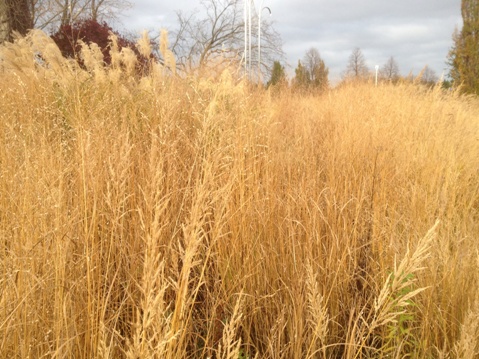 The golden brown – yes brown is a fabulous fall colour too!- leaves of ornamental grasses in the Entry Garden have not only colour, but movement as well.  In the foreground is Panicum virgatum 'Shenandoah' ( Red switch grass).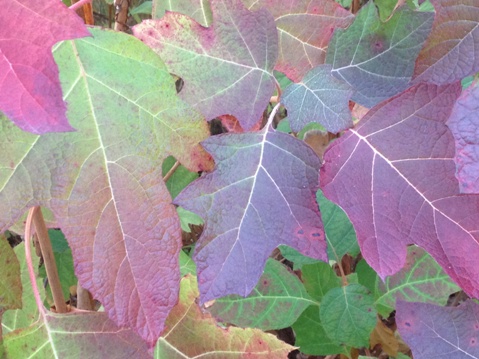 A group of Hydrangea quercifolia (Oakleaf hydrangea) In the Garden Hall Courtyard next to the water channel, have never looked better!  Rich colour-soaked leaves get better & better with the changing seasons.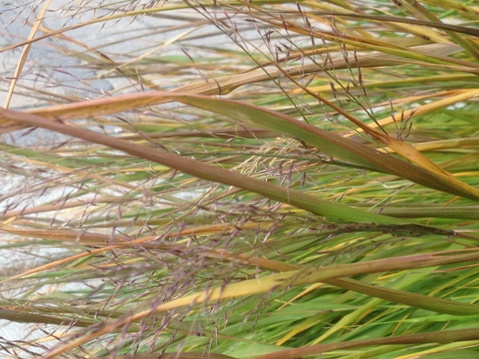 Hackonechloa macra (Japanese forest grass) top ten for me – is still keeping green with a hint of golden yellow beginning to come through.  In the Entry Garden & Arrival Courtyard.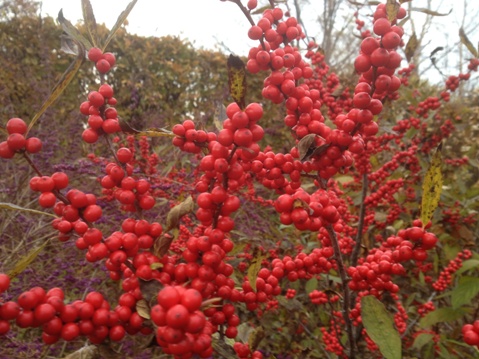 And the show-stopper of them all, in the Show Garden, Ilex verticillata 'Winter Red' (Winterberry) with its rich red berries has coaxed many visitors into the bed (I know I see a new path that shouldn't be there) to take close-up photos.  Irresistible.