Winter Holiday Centrepiece Workshop | at 5 p.m. AND 6:30 p.m.
December 6
@
5:00 pm
–
7:30 pm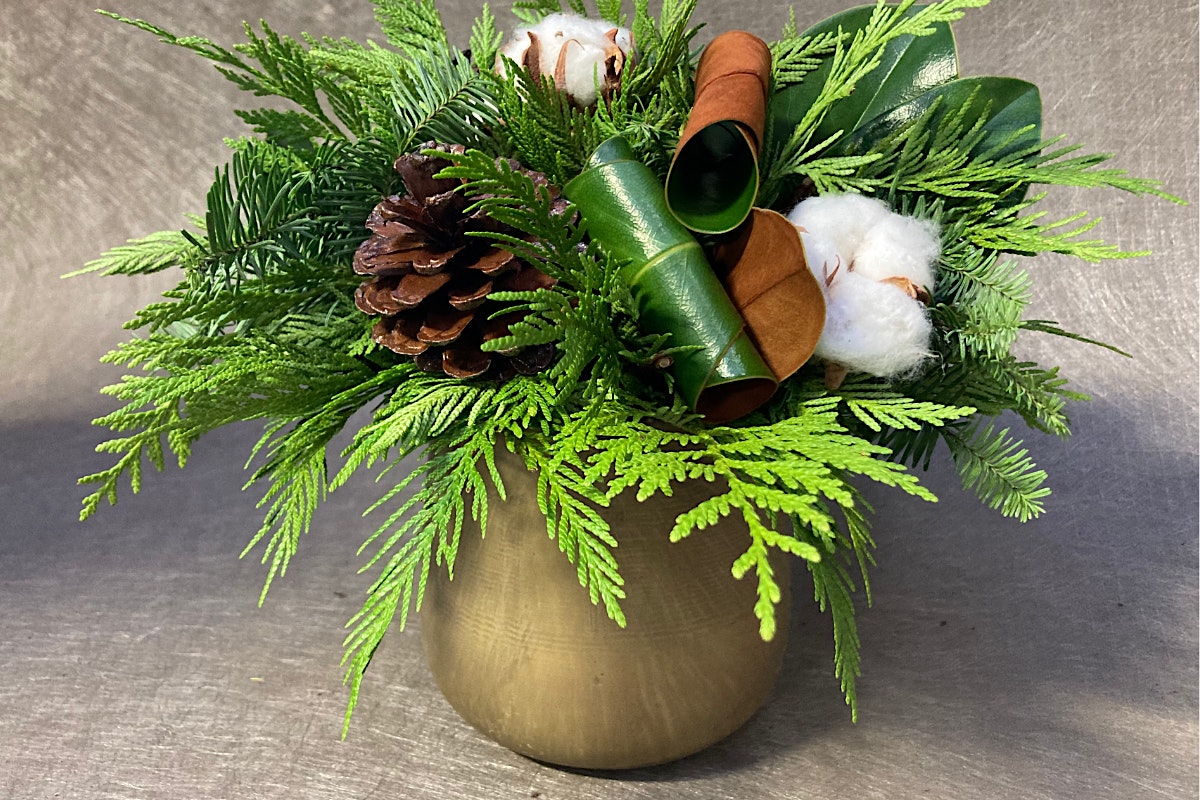 Join us in our magical 17′ terrarium to craft an elegant and timeless winter holiday centerpiece! It's ideal as a hostess gift, a present for a loved one, or a treat for yourself. Natural (real) cotton, magnolia, and cedar evoke a wintery festiveness in a timeless brass vase. Our Giant Terrarium, along with your centerpiece, is sure to leave a lasting, memorable impression. Note: The final piece will be 10 x 10″ or 22 x 22 cm.
Please bring secateurs or sharp kitchen scissors. Gloves are not mandatory but bring your own if you'd like.
Wednesday, December 6
Session 1: 5 to 6 p.m.
Session 2: 6:30 to 7:30 p.m.
Public $88, Members $78 (plus applicable taxes and fees)
About Jung Woo
Jung Woo, an accomplished botanical designer since 2004, has established a remarkable portfolio by creating prototypes for many nursery designs (from big box to independent), designing for both local and international celebrities (including nobility!), and teaching novice and experienced botanical designers.
Jung's designs reflect her profound understanding of the natural world. She seamlessly combines different textures, colors, and forms to create captivating displays that evoke a sense of wonder and tranquility. Her attention to detail and meticulous approach ensures that every element of her designs is thoughtfully curated, resulting in botanical arrangements that leave a lasting impression.
Join Toronto Botanical Garden
Join the Toronto Botanical Garden (TBG) as a member to get a discount on this program, upcoming events and classes, and free parking. A TBG membership helps you deepen your knowledge and connection to the natural world, become a part of a dynamic community of plant people, and be inspired! Become a member!
Safe Program Access
We appreciate your support and cooperation.
Related Events