TBG Farmers Market Film Festival – Open Sesame: The Story of Seeds
June 8
@
7:00 pm
–
8:30 pm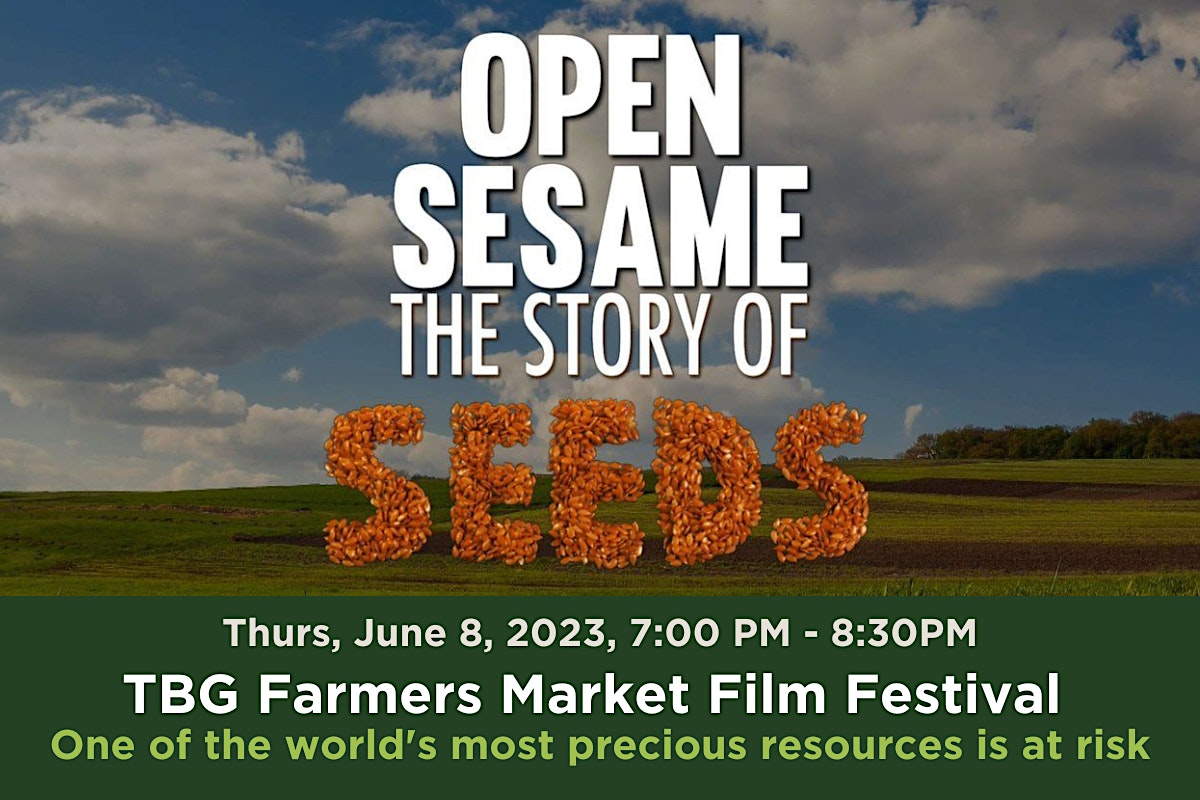 About Open Sesame: The Story of Seeds Film
Open Sesame: The Story of Seeds tells a compelling story about the past, present and future of the seed system. The film will help others learn what is at stake and what can be done to protect the source of nearly all our food: SEEDS. While the price of gold and oil skyrockets the fate of our most priceless commodity is ignored. Seeds provide the basis for everything from fabric to food to fuels. They are as essential to life as the air we breathe or water we drink… but given far less attention. Over the past one hundred years, seeds have steadily shifted from being common heritage to sovereign property. This film tells the story of seeds by following the challenges and triumphs of some of their most tireless stewards and advocates.
Directed By: M. Sean Kaminsky, USA production (2014)
Thursday, June 8, 7 to 8:30 p.m.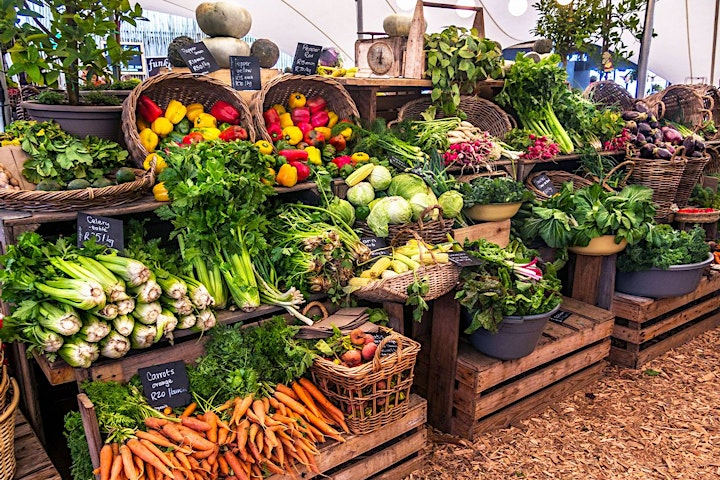 TBG Farmers Market Film Festival
The inaugural TBG Farmers' Market Film Festival begins May 25, 2023! The film festival is inspired by our weekly Farmers Market to share films on themes of food production, soil health, the environmental and climate impacts of commercial farming, good food production, healthy environments, nutrition, local farming, food to table, home and urban veggie gardening, and more! Join us every week to be inspired!
Mark your Calendar!
Time & Dates: 7 to 8:30 P.M. Thursdays, May 25, June 1, and 8.
Location: Garden Hall – General Admission Seating
Fee: Give your donation, recommended $5/adults, $2/kids
Become a TBG Member
Join the Toronto Botanical Garden as a member to get a discount on this program, upcoming events and classes, and free parking. A Toronto Botanical Garden membership helps you deepen your knowledge and connection to the natural world, become a part of a dynamic community of plant people, and be inspired! Become a member !
Safe Program Access
To ensure the safety of our participants and instructors, all staff, volunteers, and participants are welcome to wear masks indoors and maintain physical distancing.
To learn more about what we're doing to make your next visit safe, enriching, and uplifting, please review our list of Frequently Asked Questions.
Please review our Health and Safety Policies and Refund Policy and Terms of Agreement.
This is an in-person, indoor program at the Toronto Botanical Garden.
We appreciate your support and cooperation.
Related Events