TBG Farmers Market Film Festival – In My Backyard
May 25
@
7:00 pm
–
8:30 pm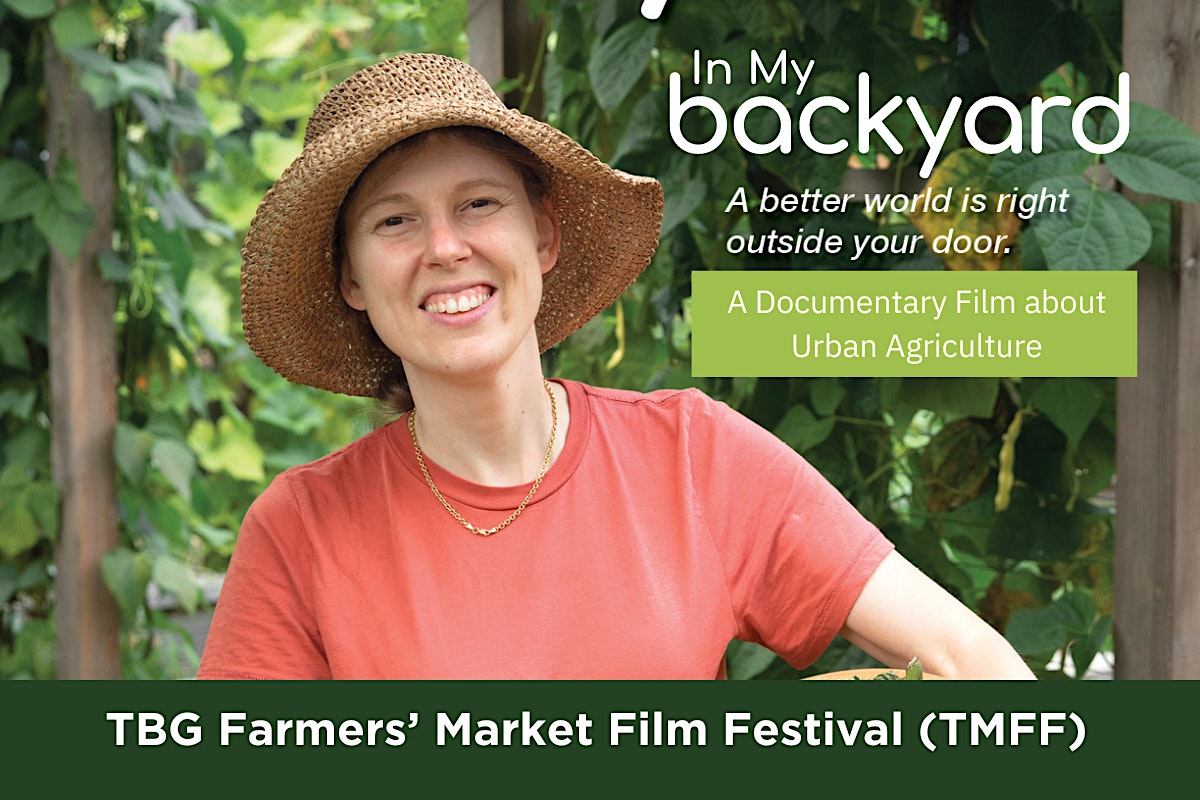 In My Backyard chronicles director Jamie Day Fleck's personal journey into backyard vegetable gardening converting her entire suburban backyard into a kitchen garden. Using her personal story as a jumping-off point, she branches out to look at the various solutions that backyard gardeners and urban growers have dreamed up and implemented in her city — Toronto, Ontario, Canada.
By looking at the stories of individuals that are changing their communities through local food production, it becomes evident that positive changes are being implemented and solutions are available. To many people, global environmental problems seem insurmountable but a few people are working diligently to create new paradigms and show bright possibilities within urban spaces.
A better world is right outside your door.
Running Time: 73 minutes | Directed By: Jamie Day Fleck

Thursday, May 25, 7 to 8:30 p.m.
About Jamie Day Fleck
Jamie Day Fleck is an award winning documentary director and producer. She is a graduate of the Masters Program of Documentary Media at Ryerson University and has an undergraduate degree in photography from Parsons The New School of Design in New York City. This is her second feature documentary film. She continues to maintain a large vegetable garden
in her backyard in Toronto with the help of her husband and kids.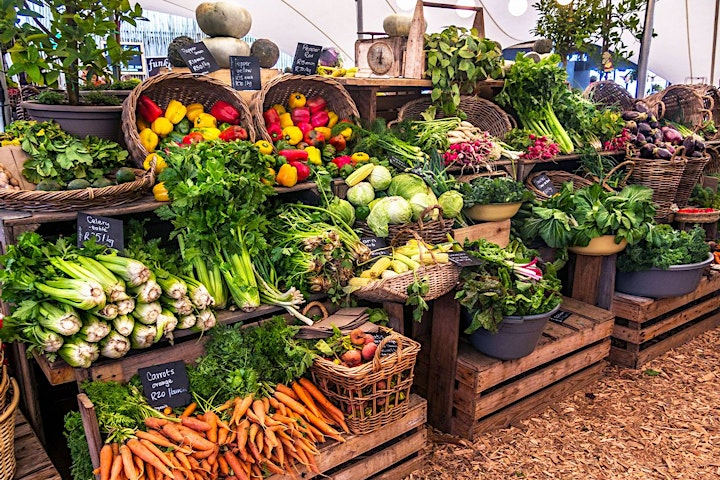 TBG Farmers Market Film Festival
The inaugural TBG Farmers' Market Film Festival begins May 25, 2023! The film festival is inspired by our weekly Farmers Market to share films on themes of food production, soil health, the environmental and climate impacts of commercial farming, good food production, healthy environments, nutrition, local farming, food to table, home and urban veggie gardening, and more! Join us every week to be inspired!
Mark your Calendar!
Time & Dates: 7 to 8:30 p.m. Thursdays, May 25, June 1, and 8
Location: Floral Hall – General Admission Seating
Fee: Give your donation, recommended $5/adults, $2/kids
Become a TBG Member
Join the Toronto Botanical Garden as a member to get a discount on this program, upcoming events and classes, and free parking. A Toronto Botanical Garden membership helps you deepen your knowledge and connection to the natural world, become a part of a dynamic community of plant people, and be inspired! Become a member !
Safe Program Access
To ensure the safety of our participants and instructors, all staff, volunteers, and participants are welcome to wear masks indoors and maintain physical distancing.
To learn more about what we're doing to make your next visit safe, enriching, and uplifting, please review our list of Frequently Asked Questions.
Please review our Health and Safety Policies and Refund Policy and Terms of Agreement.
This is an in-person, indoor program at the Toronto Botanical Garden.
We appreciate your support and cooperation.
Related Events