Tafelmusik at the Garden: Making Herself Heard
November 12
@
2:00 pm
–
3:15 pm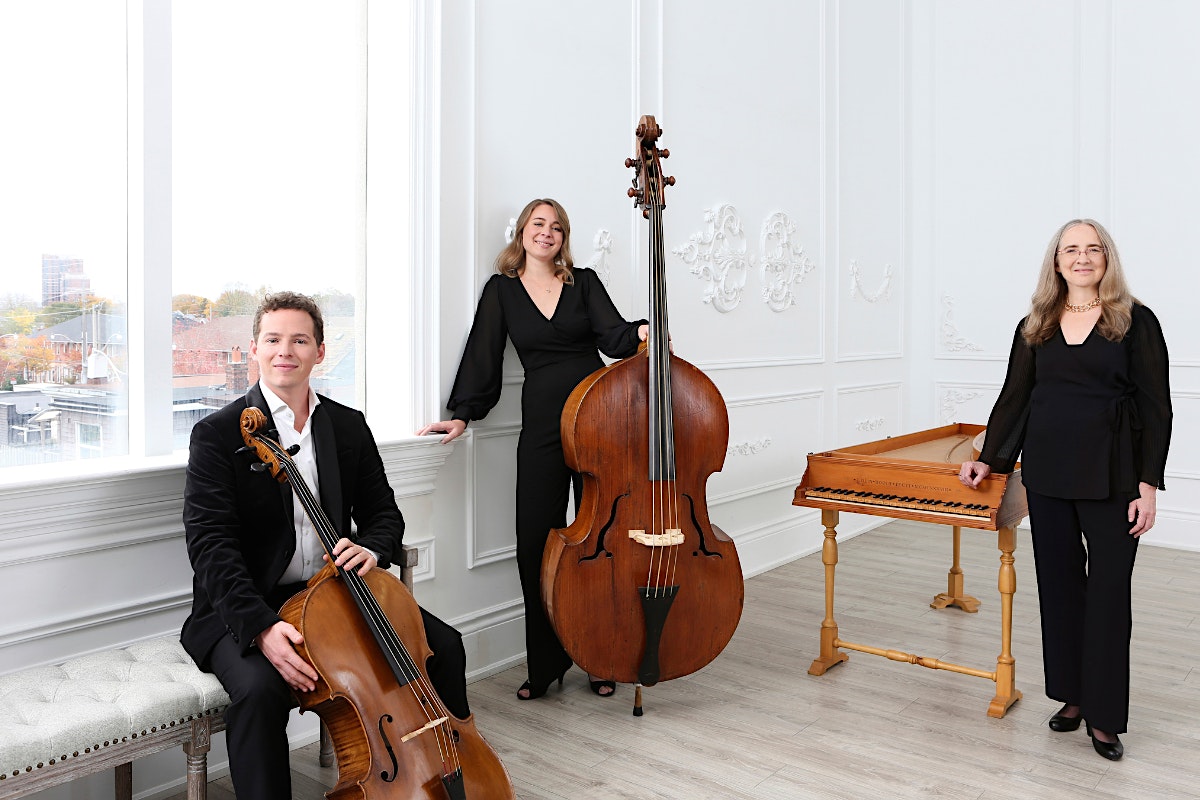 Celebrating the creativity and artistry of women in the 17th and 18th centuries.
Making Herself Heard brings us the music of baroque women whose renown as composers and performers was all but ignored in the annals of history. In bringing their work out of the shadows, we discover in a fresh, "new" soundscape in the works of Élisabeth Jacquet de la Guerre, Isabella Leonarda, Marianne Martinez, and the enigmatic Mrs. Philarmonica.
Geneviève Gilardeau & Cristina Zacharias, violins
Michael Unterman, cello
Charlotte Nediger, harpsichord
Program
Élisabeth Jacquet de la Guerre Sonate en trio
Isabella Leonarda Sonata for violin & continuo, op. 16, no. 12
Marianne Martinez Andante for solo harpsichord
Mrs. Philarmonica Sonata for 2 violins, cello & continuo
Sunday, November 12, from 2 to 3:15 p.m.
Public $25
TBG Members and Tafelmusik Subscribers $23 (plus fees and HST)
General Admission Seating
Group Sales
Bring your group of 10 or more to this event and take advantage of great savings. For more information on Group Sales, please contact programsupport@torontobotanicalgarden.ca.
Accessible Seating
A designated accessible seating area will be available in the hall. Please come early to arrange your spot. For more information on Accessible Seating, please contact programsupport@torontobotanicalgarden.ca.
Support Person
The support person who accompanies a patron with special needs is eligible for a complimentary ticket/admission. Support person tickets/admission are subject to availability. For more information on Accessible Services at our venues or support persons, please contact programsupport@torontobotanicalgarden.ca.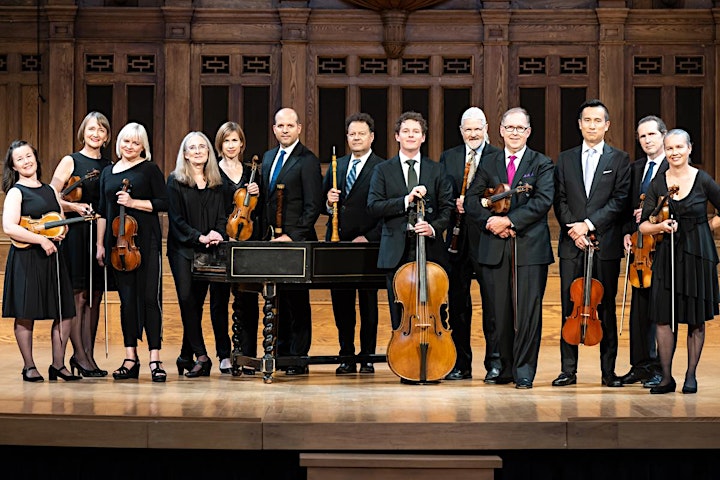 About Tafelmusik
Tafelmusik is one of the world's leading period-instrument ensembles, performing on instruments and in styles appropriate for the era of the music. Renowned for dynamic, engaging, and soulful performances, Tafelmusik performs for audiences across Toronto and digital audiences around the world, and is Canada's most toured orchestra, having performed in more than 350 cities in 32 countries. The critically acclaimed Tafelmusik Chamber Choir, and its director Ivars Taurins, often share the stage with the orchestra. Tafelmusik's recordings on the Sony, CBC Records, Analekta, and Tafelmusik Media labels have garnered ten JUNOs and numerous international recording prizes.
Become a TBG Member
Join the Toronto Botanical Garden as a member to get a discount on this program, upcoming events and classes, and free parking. A Toronto Botanical Garden membership helps you deepen your knowledge and connection to the natural world, become a part of a dynamic community of plant people, and be inspired! Become a member !
Safe Program Access
To ensure the safety of our participants and instructors, all staff, volunteers, and participants are welcome to wear masks indoors and maintain physical distancing.
To learn more about what we're doing to make your next visit safe, enriching, and uplifting, please review our list of Frequently Asked Questions.
Please review our Health and Safety Policies and Refund Policy and Terms of Agreement.
This is an in-person, indoor program at the Toronto Botanical Garden.
We appreciate your support and cooperation.
Related Events