Soil Matters
September 19
@
6:00 pm
–
7:00 pm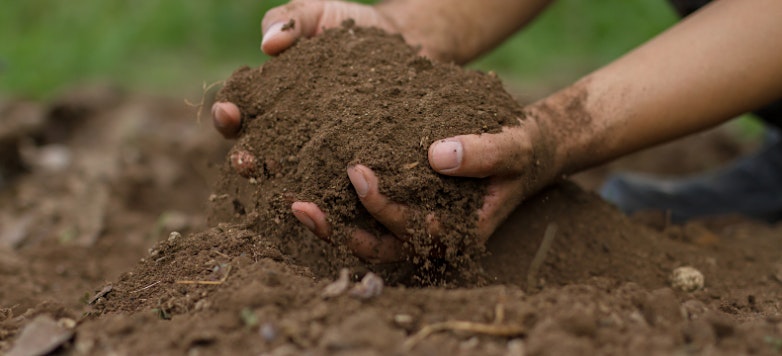 Learn all about soil: what it's made of and how to make it better!
Soil, the biologically active repository of nutrients that supports and grows many plants, is comprised of organic matter, inorganic matter, air, and water. Different combinations of these 'ingredients' make for different habitats, in which different plants thrive. In this workshop you will learn the basics of soil composition, the types of soil found naturally in Toronto, how to amend soil to improve fertility and porosity, and what plants work best in the different types of soil!
Tuesday, September 19, from 6 to 7 p.m.
Registration: FREE
About Helen Battersby
Helen Battersby has shared inspiration and images from her travels in Canada, the US, UK, and Europe as an engaging speaker and since 2006 as an award-winning blogger on TorontoGardens.com. In 2017, Helen became co-publisher of The Toronto & Golden Horseshoe Gardener's Journal; 2022 marked its 30th Edition. In 2021, she was elected National Director (Canada & International) for GardenComm, the industry association for garden communicators.
To her passion for all things gardeny, she brings the visual storytelling panache of a long freelance writing and creative consulting career in the graphic design field, harnessing the power of words and pictures.
A graduate in landscape design at Toronto Metropolitan University (formerly Ryerson), he also holds a horticulture certificate from University of Guelph.
Helen has served as a volunteer for over 18 years with the Toronto Master Gardeners. Her special interest is creating and delivering garden presentations that are accurate, informative and visually engaging.
Toronto Botanical Garden is a non-profit organization. If you are able, please consider donating to TBG, Donate Today. Your generosity will go a long way in helping us maintain and improve our Garden, making TBG an iconic cultural attraction, achieving excellence in plant-focused learning, display, and plant conservation.
Registration Deadline: Tuesday, September 19, 12 noon
Safe Program Access
• To ensure the safety of our participants and instructors, all staff, volunteers, and participants are welcome to wear masks indoors and maintain physical distancing.
• To learn more about what we're doing to make your next visit safe, enriching, and uplifting, please review our list of Frequently Asked Questions.
• Please review our Health and Safety Policies and Refund Policy and Terms of Agreement.
• This is an in-person, indoor, Adult Education program at the Toronto Botanical Garden.
We appreciate your support and cooperation.
Related Events