Nuit Blanche at the Garden
September 23 @ 7:00 pm

-

September 24 @ 7:00 am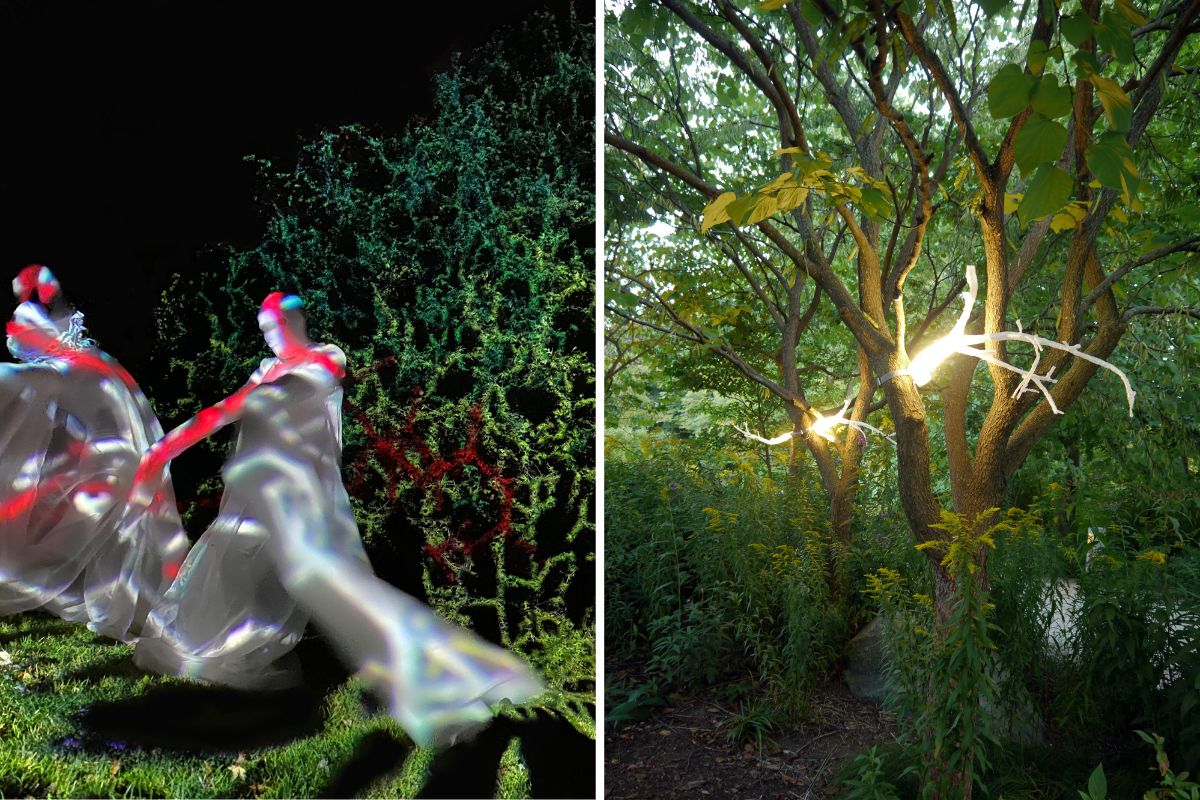 For the first time, the Garden will host two artist installations as part of Nuit Blanche Toronto 2023 that will illuminate the plants and trees in the Toronto Botanical Garden and Edwards Garden from 7 p.m. on Saturday, September 23 to 7 a.m. the next morning.
Nuit Blanche is an annual all-night festival held in cities around the world to celebrate contemporary arts. This year's Toronto theme, Breaking Ground, invites artists to explore ideas centred around the natural world. For one dazzling night neighbourhoods around the city will embrace inspiring popup art installations.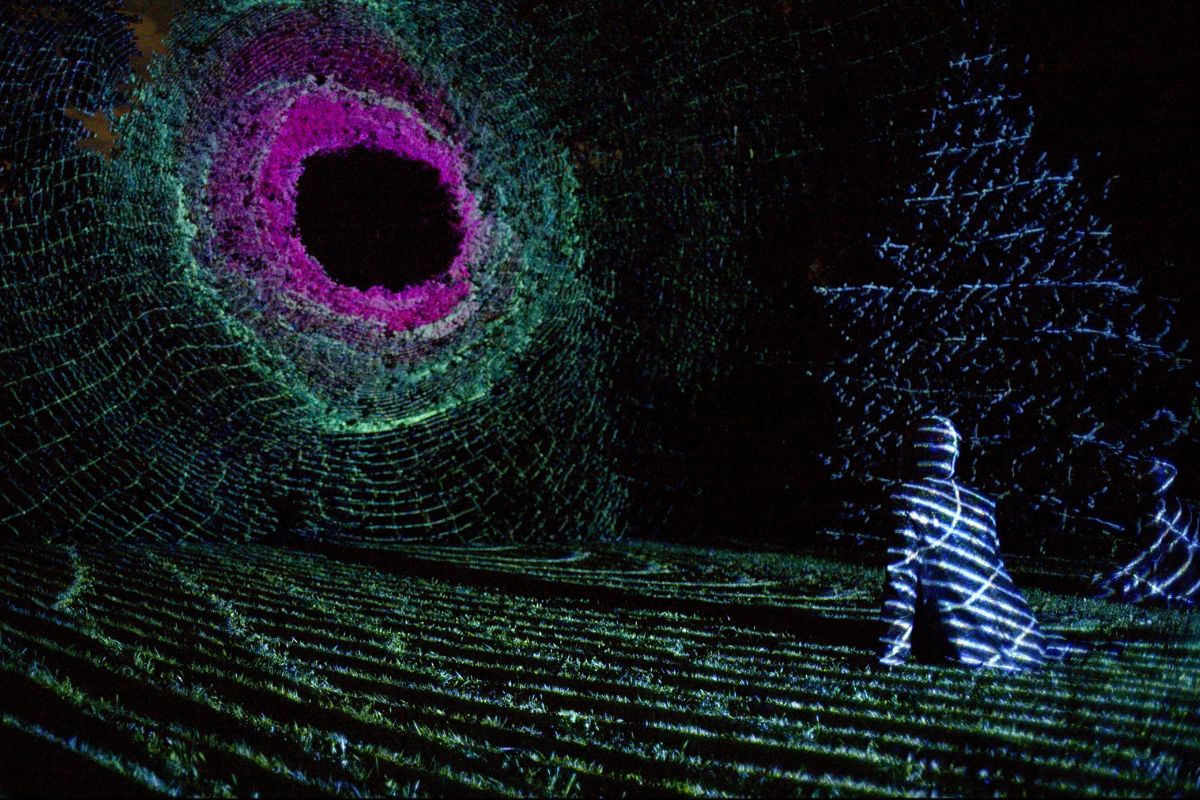 IAM
Radha Chaddah makes art about invisible realities using light as her primary medium. Her work examines the interconnectedness of our material reality from the micro to the macro. In her studio, she designs large-scale projected light installations for public exhibitions. She prepares samples and shoots much of this imagery in laboratories at the University of Toronto. Her photographs and light installations have been exhibited across Canada.
IAM (ee-yam), Latin for 'now,' is about human enmeshment within nature, and the perspective we gain when we consider parallel, non-human narratives. It follows the story of the pandemic through four distinct material realms—Molecular, Human, Earthly, and Cosmic.
IAM is a performance installation with a stage made entirely of projected imagery cast onto trees and grass. Audience members are seated or can stand on grass at the edge of the stage, as the dancers play amidst vividly colored, animated 3D imagery. The immersive visuals take the viewer into a vastly magnified microscopic realm, as the projected imagery was produced and photographed in laboratories at the University of Toronto. This represents a symbolic re-framing of our relationship to the natural world, reminding us that we are only a small part of the evolutionary narrative of life on Earth.
Following the live performance at 8:30 p.m., 9:30 p.m., 10:30 p.m. and 11:30 p.m., the audience is invited to experience the immersive light sculpture from dusk 'til dawn. As they explore the space, they will discover a change of perspective in the projected scenography, while their bodies are covered with the intricate light patterns of molecules, bodily tissues, and energies.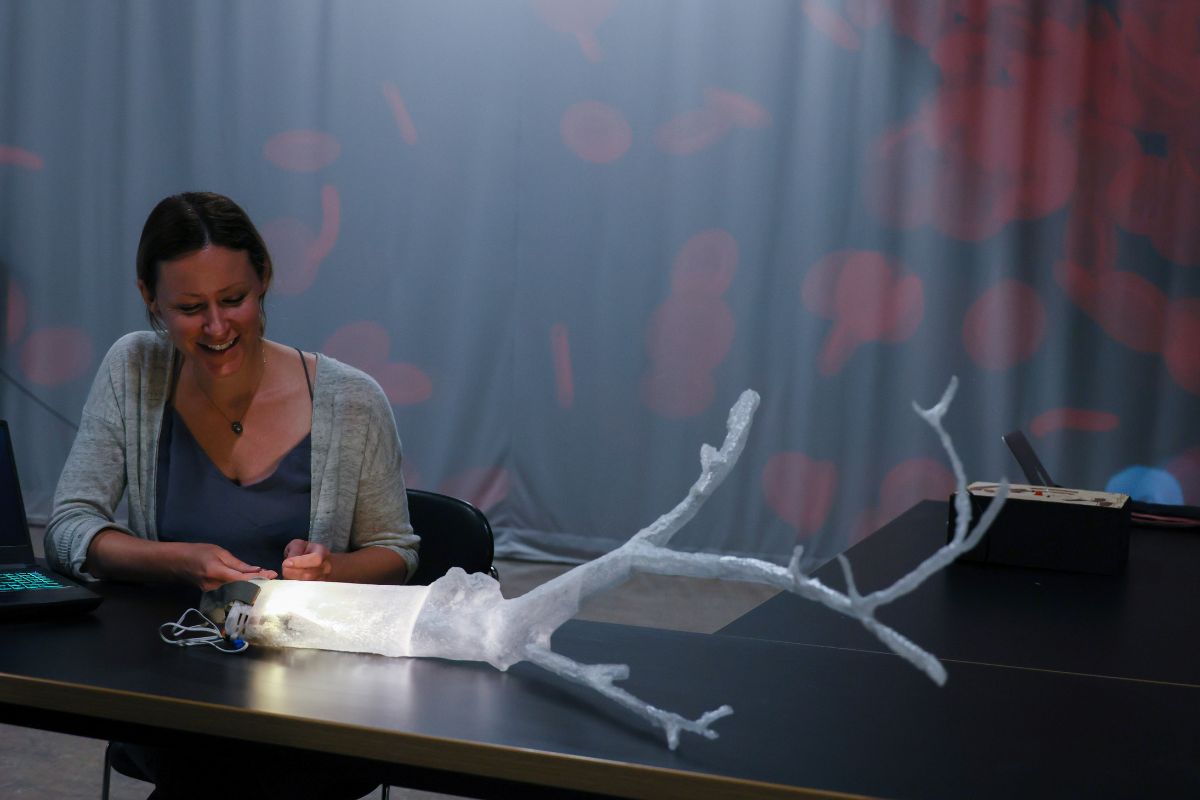 SUN EATERS
Grace Grothaus is a computational media artist grappling with the climate crisis. Her practice-based artistic research encompasses environmental sensing, physical computing, machine learning, and speculative futurity.
Grace's installation Sun Eaters uses custom electronics to visualize bioelectricity as light. A grove of trees at the TBG will be equipped with branches the artist has created to enable people to both see and feel a tree's "heartbeat". At several touch stations, visitors can hold the branches she made, which contain sensors that pick up the bioelectric rhythms of each tree.
The installation shows the electrical patterns unique to each tree, a constantly shifting combination of internal factors including the tree's overall health, daily metabolic processes, and state of hydration. Their pulsing rhythms are also influenced by external environmental cues such as time of day, season, and the lunar cycle. Grothaus is interested in creating artworks that facilitate points of connection between humans and the more-than-human natural world.
"I am investigating whether artworks can act as an interface for understanding ecological processes," she says, hoping that the installation will prompt a deeper appreciation of trees and a means of seeing them as unique individuals, similar to how we see each other.
Related Events