Floral Fused Glass Tea Light Holder Workshop
November 18
@
10:00 am
–
12:30 pm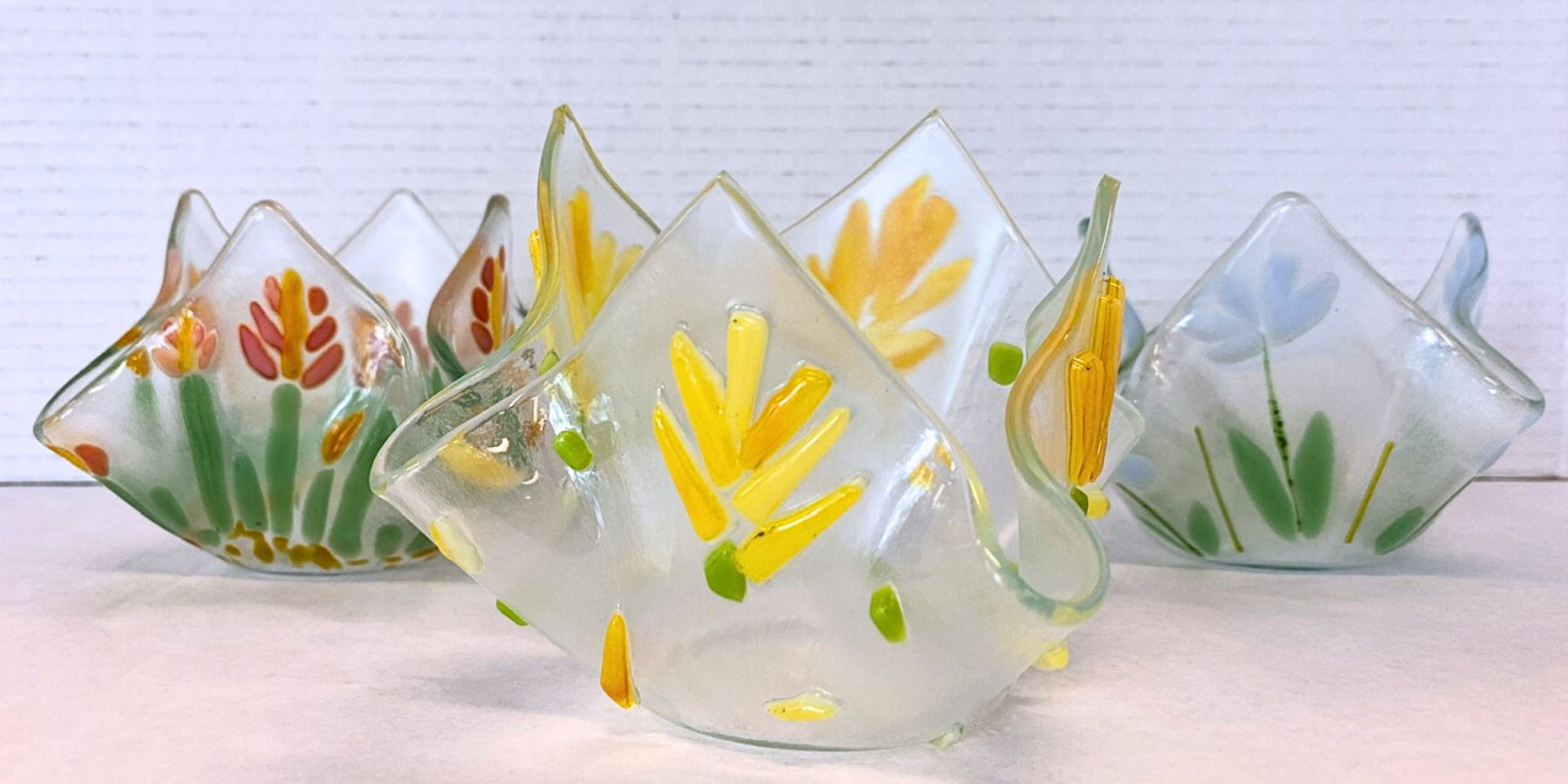 Design and create a beautiful floral glass tea-light holder!
What could be cozier than a little candlelight on a dark night? In this session, participants will learn to create two glass tea light holders. Fused glass refers to any piece of glass formed after heating two or more pieces of glass together in a kiln. Through the process, participants will understand the process of creating fused glass – this includes safety, types of glass, co-efficiencies of glass, and the firing of their pieces. Perfect for holiday gifting!
Suitable for absolute beginners. Materials included. Pieces will be ready for pick up at TBG 2-3 weeks after the workshop. For safety purposes, wear closed-toed shoes, no loose sleeves/scarves, no jewellery, and hair must be tied back.
Note: Samples of the Floral Glass Tea Light Holders are in the TBG Garden Shop and other glass pieces are available for purchase!
Saturday, November 18, 10 a.m. to 12:30 p.m.
Registration:
Public $125, Members $115 (plus applicable taxes and fees)
About Millean Kung
Born and raised in Toronto, Millean discovered Pottery and Glass Art more than 10 years ago. Currently, she is a member of the Potter's Studios in Scarborough and Glasstronomy Studios in Markham. Since retiring from education, Millean has devoted her time to her Pottery and Glass Art. She is the sole proprietor of her business, "1 in a Millean", and participates in a number of Arts and Crafts Shows. Millean is a member and a volunteer at the Toronto Botanical Garden. To keep her schedule busy she is president of the Potter's Studio and participates in the Small Business Arts Mentorship Program at Glasstronomy Studios.
Registration Deadline: Friday, November 15, 12 noon
Safe Program Access
To ensure the safety of our participants and instructors, all staff, volunteers, and participants are welcome to wear masks indoors and maintain physical distancing.
To learn more about what we're doing to make your next visit safe, enriching, and uplifting, please review our list of Frequently Asked Questions.
We appreciate your support and cooperation.
Related Events