Floral Design: Special Occasion Flowers
November 1
@
6:00 pm
–
9:00 pm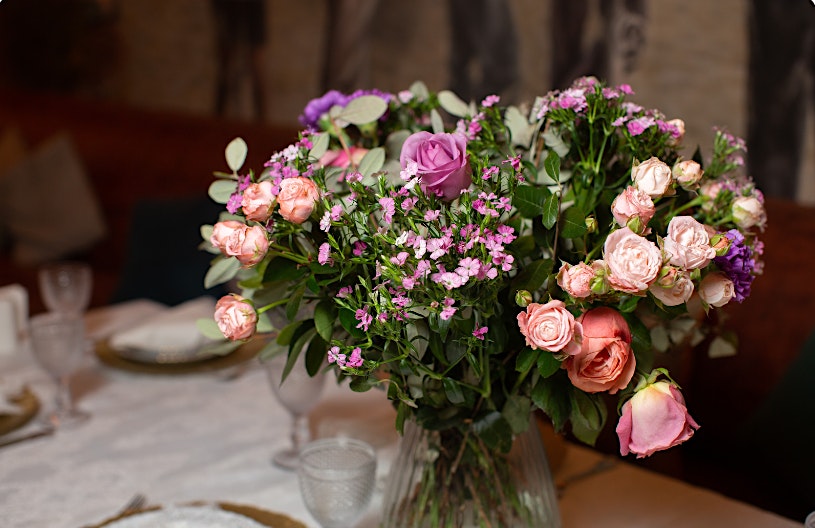 Create floral designs for special occasions such as heart-shaped bouquets for Valentine's day, boutonnieres, corsages, centerpieces for weddings, and cake toppers for birthdays, graduations, and anniversaries.
Prerequisites: Classic Design Fundamentals I and II
Course fees do not include flowers or supplies. A materials list will be e-mailed prior to the start of each class.
Learn more about our Certificate in Floral Design
Program Schedule
Wednesdays, November 1, 14, 21, 28, from 6 to 9 p.m.
Public $215, Members $170 (plus applicable taxes and fees)
About Pat Ware
Pat has enjoyed teaching a number of different Floral Design courses at the Toronto Botanical Garden. She is a Design, Horticultural and Rose Judge. Pat continues to participate in and learn about Floral Artistry at the local, Provincial and international levels.
Join Toronto Botanical Garden
Join the Toronto Botanical Garden (TBG) as a member to get a discount on this program, upcoming events and classes, and free parking. A TBG membership helps you deepen your knowledge and connection to the natural world, become a part of a dynamic community of plant people, and be inspired! Become a member !
Safe Program Access
To ensure the safety of our participants and instructors, all staff, volunteers, and participants are welcome to wear masks indoors and maintain physical distancing.
To learn more about what we're doing to make your next visit safe, enriching, and uplifting, please review our list of Frequently Asked Questions.
Read about our Refund Policy and Code of Conduct.
This is an in-person, indoor, Adult Education program at the Toronto Botanical Garden.
We appreciate your support and cooperation.
Related Events