Bulbs, Corms, Rhizomes, and Tubers
September 12
@
6:00 pm
–
7:00 pm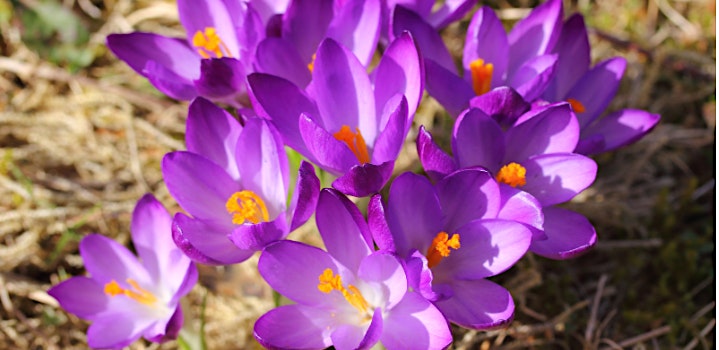 Learn about geophytes, plants with underground storage, like crocus and daffodils!
When you think about it, most plants we grow have two main parts: above and below the soil. Geophytes are plants that have organs growing below the soil which store energy and nutrients to help the future plant grow the material above the soil. In this workshop you will learn about some popular types of geophytes, including when to plant, harvest, and how to propagate your favorites!
Tuesday, September 12, from 6 to 7 p.m.
Registration: FREE
About Joanna Blanchard
Joanna was introduced to gardening by her father, a horticulture professor and her mother, a plant pathologist! Her earliest memories of gardening include anxiously watching the growth of radishes and annual flowers in her own little plot in the back garden.
When Joanna moved from the UK to Toronto, she purchased a window box for the apartment balcony, several houseplants and of course. a book about gardening. Moving to a house offered more gardening possibilities. Through trial and error, taking courses and attending seminars, she now enjoys sharing her knowledge and stories of her successes and failures. Joanna has been a member of the Toronto Master Gardeners since 2009 and is a past Executive Coordinator. She is currently co-president of the Leaside Garden Society.
Toronto Botanical Garden is a non-profit organization. If you are able, please consider donating to TBG, Donate Today. Your generosity will go a long way in helping us maintain and improve our Garden, making TBG an iconic cultural attraction, achieving excellence in plant-focused learning, display, and plant conservation.
Registration Deadline: Tuesday, September 12, noon
Safe Program Access
To ensure the safety of our participants and instructors, all staff, volunteers, and participants are welcome to wear masks indoors and maintain physical distancing. To learn more about what we're doing to make your next visit safe, enriching, and uplifting, please review our list of Frequently Asked Questions. Please review our Health and Safety Policies and Refund Policy and Terms of Agreement. This is an in-person, indoor, Adult Education program at the Toronto Botanical Garden. We appreciate your support and cooperation.
Related Events