Author Talk | Mushrooming: The Joy of the Quiet Hunt with Diane Borsato
December 1, 2022
@
6:30 pm
–
8:00 pm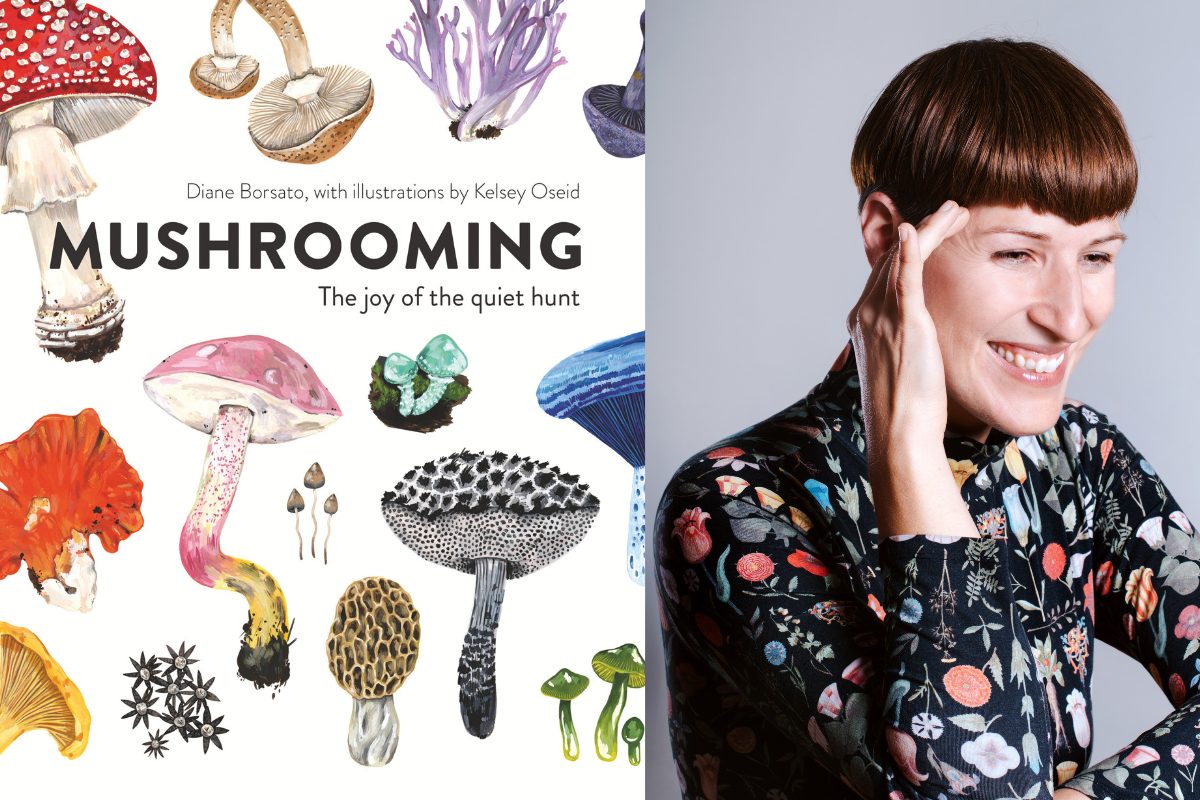 Walk along with artist/educator Diane Borsato to discover how mushrooming can radically expand our perspectives, and connect us with nature.
In this illustrated talk about her book, Mushrooming: The Joy of the Quiet Hunt, Diane will share insights, anecdotes and information on foraging and edibility, mushrooms in contemporary art, and how the 'quiet hunt' helps us to connect to nature with greater intimacy, and intelligence. This fun and magical topic will appeal to everyone from beginner mushroomers to advanced mycophiles.
"A delightful, eclectic and enjoyable tour of mushrooms and their place in our world…This is a book that isn't afraid to mix the personal with the practical and will thrill many readers because of that." – Tristan Gooley, author of The Natural Navigator
Diane's book Mushrooming: The Joy of the Quiet Hunt, will be available for sale with author signing following the talk.
Thursday, December 1, 6:30 to 8 p.m.
Public $5, Free for TBG members and volunteers (plus applicable taxes and fees)
Pre-registration is recommended.
Arrive early! Our Garden Shop and Weston Family Library will be open with extended hours and the Toronto Master Gardens will host a FREE Advice Clinic during the hour before the talk.
About Diane Borsato
Diane Borsato is an award-winning artist, naturalist and educator. In her work, she has explored our relationships with nature in collaboration with a range of practitioners including beekeepers, mushroomers, astronomers, falconers, orchardists and many others. She has exhibited at the Art Gallery of Ontario, the Museum of Contemporary Art, the National Art Centre, the Toronto Biennial of Art, the Vancouver Art Gallery— and in many other galleries and museums around the world. She was the co-editor and a contributor to the book Outdoor School of Contemporary Environmental Art (D&M, 2021) with Amish Morrell, and is an associate professor of studio art at the University of Guelph. She lives in Toronto, ON.
Safe Program Access
Participants and instructors are welcome to wear masks indoors and maintain physical distancing.
To learn more about what we're doing to make your next visit safe, enriching, and uplifting, please review our list of Frequently Asked Questions
This is an in-person, indoor, Adult Education program at the Toronto Botanical Garden.
Related Events