An Introduction to Horticulture Therapy
June 18, 2022 @ 9:30 am

-

3:30 pm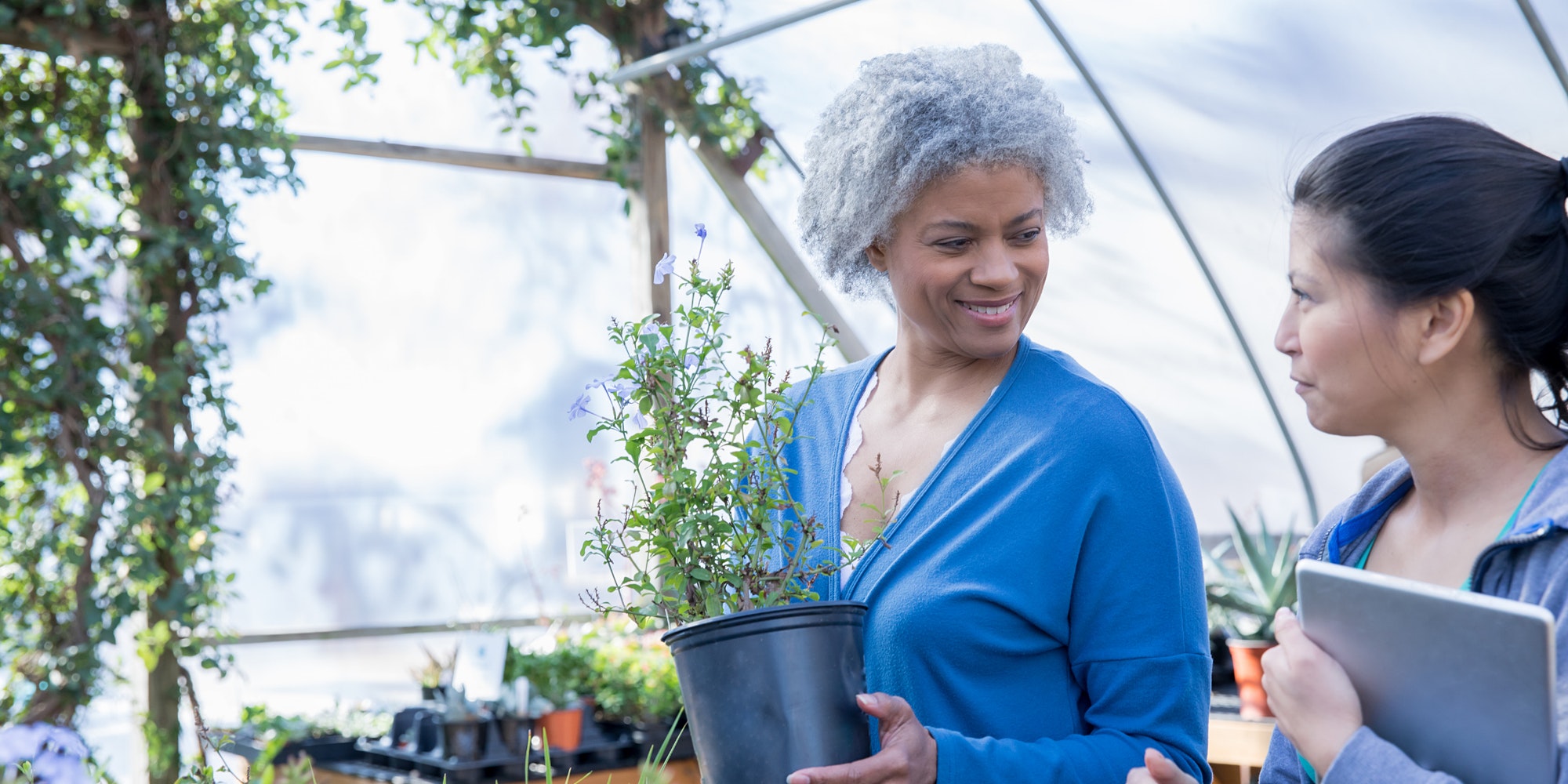 Are you interested in learning about the practice and profession of Horticulture Therapy (HT)? In this full-day workshop, join registered Horticulture Therapist Felicity Lukace to understand how plants, horticultural activities, and nature are vital components that improve well-being and quality of life. You will develop an awareness of the unique benefits of HT programs while learning about program offerings, starting a therapeutic garden program, and implementing HT activities tailored to a variety of specific needs.
REGISTER TODAY
About Felicity Lukace
Felicity Lukace, Horticulture Therapy Registered (HTR) has been a member of the Canadian Horticulture Therapy Association (CHTA) since 1986, the H.T.R. American Horticulture Therapy Association (AHTA) since 1999, and has been a Master Gardener since 1996.
She has worked with Ryerson University Architectural Science program and Humber College Landscape Technician students to establish a roof top garden for residents of the Terrace Wagman Centre. Working to create H.T. programs and accessible gardens for various organizations, health care centres, community gardens, and adult day programs, Felicity has had a lengthy career dedicated to using plants and nature to improve the health of countless individuals. She is also the recipient of The Hy and Bertha Shore Award and The Baycrest Innovation Award.
Safe Program Access
To ensure the safety of our participants and instructors, all staff, volunteers, and participants will be required to wear masks indoors and and maintain physical distancing.
You will also be asked to complete a mandatory paperless COVID-19 Self-Assessment prior to your participation. Please review our Health and Safety Policies and Refund Policy and Terms of Agreement.
This is an Adult Education program at TBG. All participants must be 16+.
We appreciate your support and cooperation.
Registration Deadline: Thursday, June 16 at 12:00pm.
Related Events