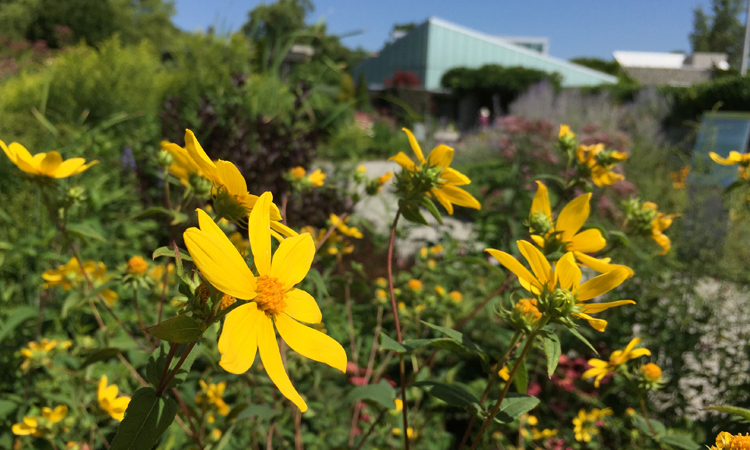 Gardens
The gardens are open daily, from dawn until dusk. Access is free. Please note our gardens are all outdoors.
Garden Shop
Wednesday through Sunday, 11 a.m. to 4 p.m.
Garden Cafe
Hours change seasonally. Check the cafe's instagram (@tbgbloomcafe) for updated information.
Washrooms
Onsite washrooms are available in the adjacent Edwards Gardens. They are open daily from 7:30 a.m. to 2 p.m. from October through April. These washrooms are managed by the City of Toronto.
The washrooms in the TBG building remain temporarily closed.
Building
Currently Closed to the Public. Staff is working remotely.
Weston Family Library
Temporarily Closed.
STATUTORY HOLIDAYS
Toronto Botanical Garden is closed on all statutory holidays including New Year's Day, Family Day, Good Friday, Victoria Day, Canada Day, Civic Holiday, Labour Day, Thanksgiving Day, Christmas Day, and Boxing Day.