GARDEN SHOP
Open Daily, Saturday through Thursday, 10 a.m. to 4 p.m. | Fridays, 10 a.m. to 1 p.m.
Home décor, stationery, gardening tools, gifts for children, jewelry, seeds and seasonal bulbs. Products selected for quality and environmental benefits.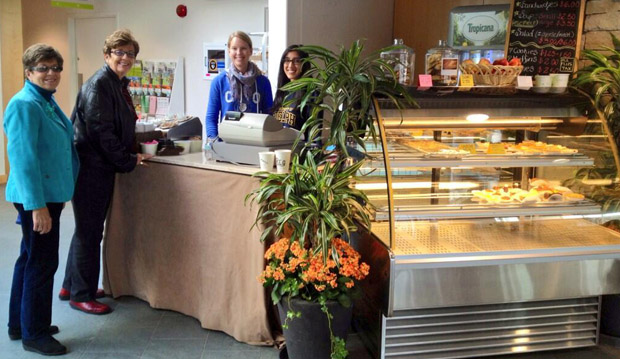 NEW! CAFÉ KIOSK
Open Daily, 10 a.m. to 4 p.m.
Fine coffee, teas, light meals and delicious pastries. Bistro seating in the main lobby overlooking the gardens.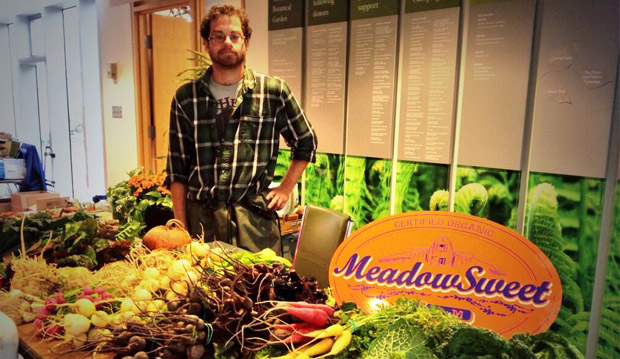 TBG ORGANIC FARMERS' MARKET
Thursdays, 2 to 6 p.m. (indoors during the winter)
Now open year-round. Local produce, bread, meat, cheese, honey, prepared food. Shop and stay for dinner with your family.

HOLIDAY OPEN HOUSE
Thursday, December 5, 5:30 to 9:30 p.m.
'Tis the season to deck your halls and gardens with holiday decor! Featuring winter greens, seasonal container arrangements, holiday gifts; conifers and wreaths by Sheridan Nurseries; handcrafted jewelry by Flirty Bird Jewelry Design and plum pudding by Puddings Matter.