It's October an throughout this garden I am still seeing plenty of residents and visitors alike.  Found this gorgeous dragonfly while moving hydrangeas in the Entry Garden.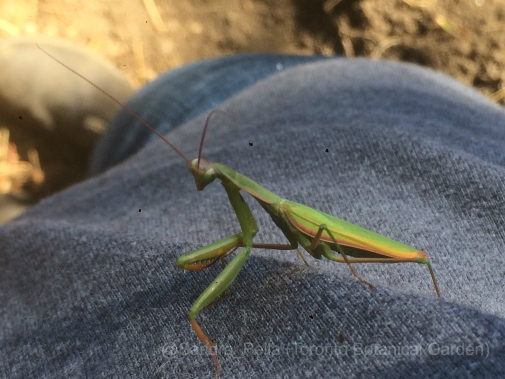 Can I hitch a ride?  And so this praying mantis did!  From one end of the garden to the next, via yours truly.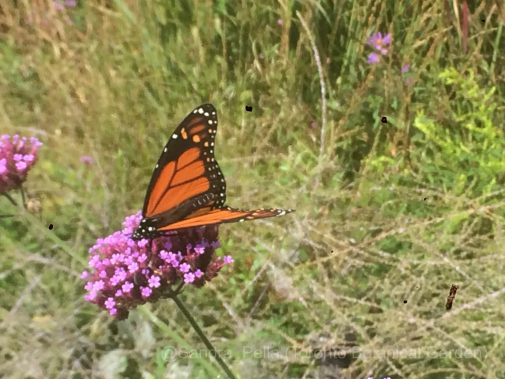 A few Monarchs are still hanging around, here in the Entry Garden sitting atop Verbena bonariensis (purpletop vervain) going strong until the frost says otherwise.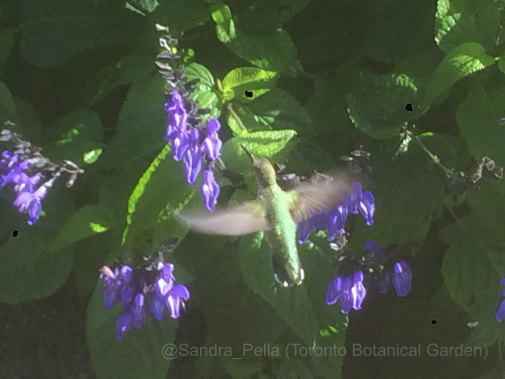 This little guy thrilled photographers endlessly so I finally decided I'd give it a go and catch him with my Iphone – not bad.  One of this hummingbird's favourite plants proved to be Salvia guaranitica 'Blue and Black' (anise-scented sage) in the Kitchen Garden still going strong.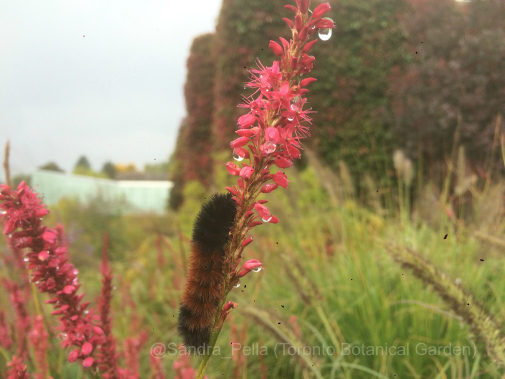 These fuzzy guys are everywhere, including on Persicaria amplexicaulis 'Firetail' (mountain fleece)!  Pyrrharctia isabella (woolly bear caterpillar) emerge in the fall and overwinter in its caterpillar form, freezing solid – even in the Arctic!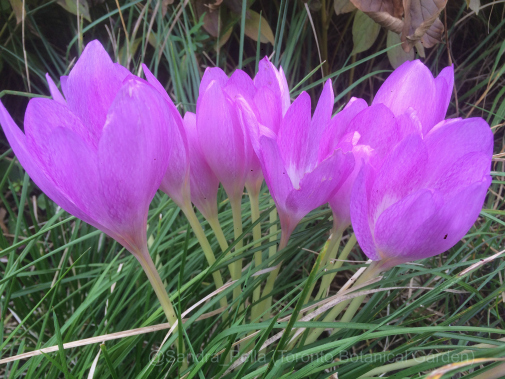 Colchicum 'The Giant' (fall colchicum)  are in bloom in the Entry Garden.  I planted a group of bulbs about a month ago in the Garden Hall Courtyard, and they too, are in flower.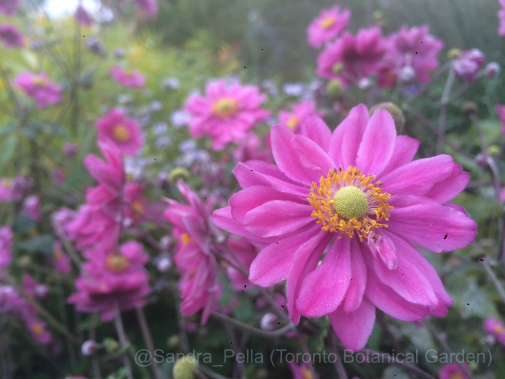 Anemone x hybrida (Japanese anemone) tucked in back of the Entry Garden along Lawrence, has been flowering strong for over a month. Bright, fuchsia-like coloured flowers stand out to be seen from the road.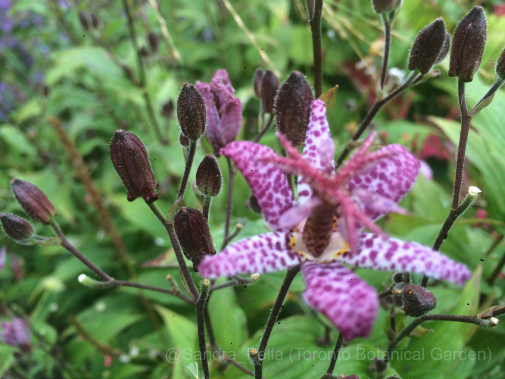 Tricyrtis formosana 'Dark Beauty' (toad lily) throughout the Entry Garden, flowers well into late fall.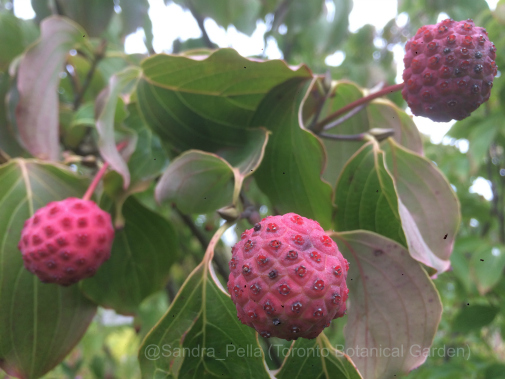 Cornus kousa var. chinensis 'Milky Way' (Kousa dogwood) bears pink-red fruit in the Entry Garden.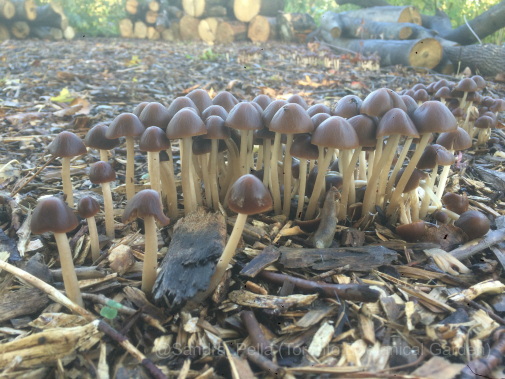 And if you happen to stroll through the Woodland Walk look down at all the mushrooms coming through the woody mulch – a sure sign its fall!