WALES AND THE CHELSEA FLOWER SHOW
May 19 through 31, 2020
Double Occupancy – $6595 per person | Single Occupancy – $7995 per person
DOWNLOAD THE ITINERARY AND REGISTRATION DETAILS
IRELAND GARDEN TOUR
SEPTEMBER 8 to 20, 2020
Double Occupancy – $6995 per person | Single Occupancy – $8295 per person, Plus Optional Ballymaloe Cooking Class – $320
DOWNLOAD THE ITINERARY AND REGISTRATION DETAILS
YOUR HOSTS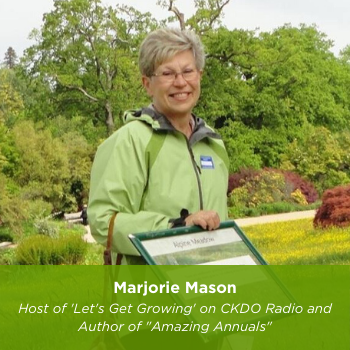 Marjorie Mason began gardening at an early age on her family's market garden farm. Following a career as a public school teacher she entered the horticulture industry managing one of Ontario's premiere garden centres. This blossomed into a career lecturing across Canada and the U.S., hosting "Let's Get Growing", a call in radio show for 33 years as well as hosting a local cable TV version. She was awarded the 'Garden Communicator of the Year" from Landscape Ontario in 1990 and authored the best-selling "Amazing Annuals" in 1999.
Marjorie has been organizing and hosting garden tours to the UK, Europe and the U.S. since 1985.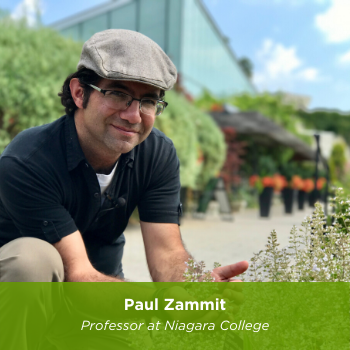 Paul Zammit, is a passionate and energetic gardener, photographer and lover of nature who has been delivering presentations across Canada and internationally for over 25 years. Formerly the Director of Horticulture at the Toronto Botanical Garden he is now a professor of Horticulture at Niagara College. For the summers of 2016 through 2019, Paul has had a weekly gardening column providing gardening advice on the CBC Here and Now radio program. In 2017, Garden Making magazine selected him and his wife as two of the top 20 shaping gardens across Canada. In 2019, Paul was also awarded the garden Communicator of the Year by Landscape Ontario. Paul is thrilled to be co-leading tours to some of his favourite European Gardens with his Gardening mentor Marjorie Mason.
---
Organized in partnership with citTOURS
7007 Islington Avenue, Woodbridge, Ontario, L4L 4T5
TICO registration #5001555 | Wholesale; #501554
905-264-0158