Skulls: The weird and wonderful world of taxidermy
October 29
@
4:15 pm
–
5:15 pm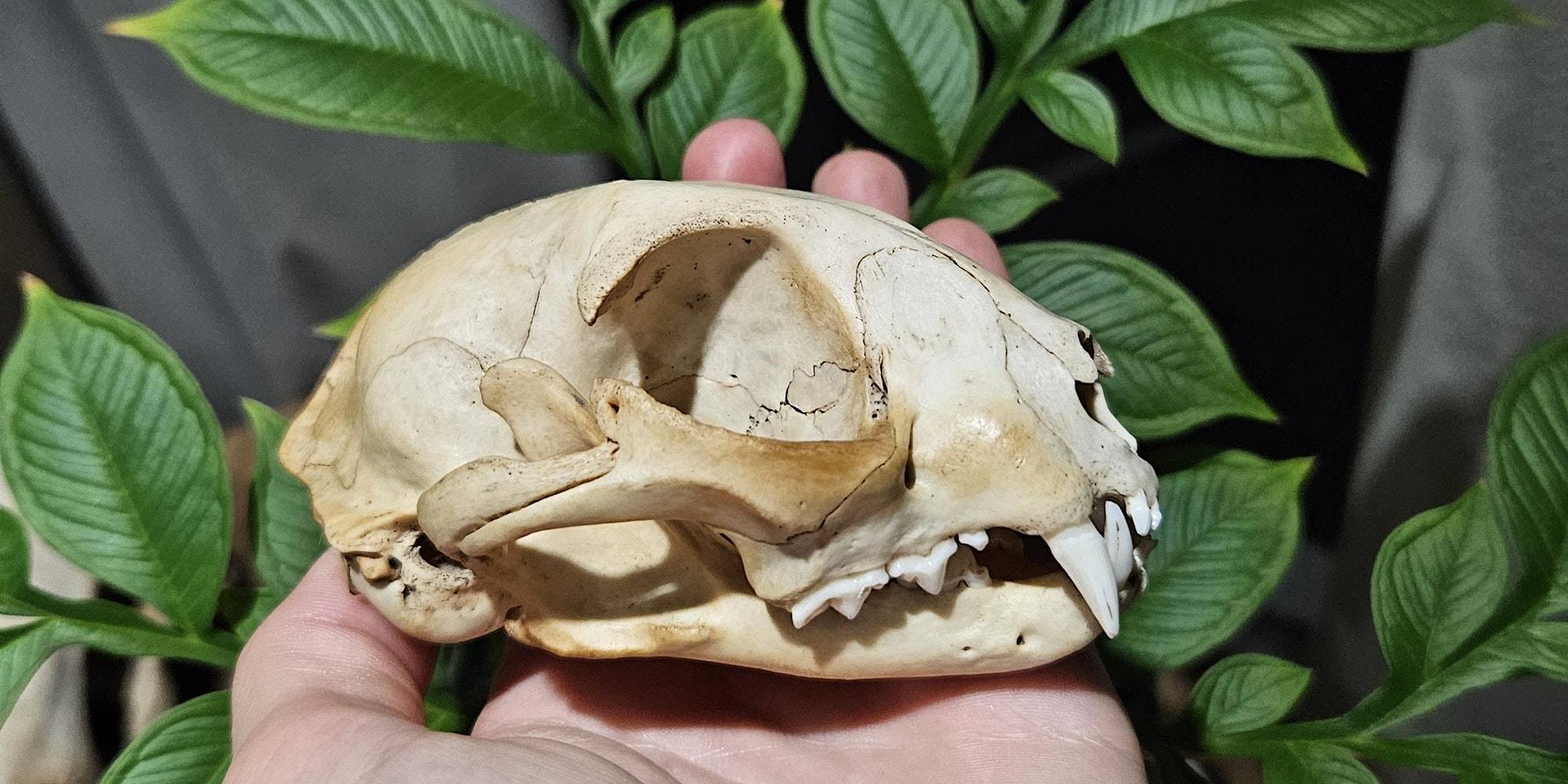 Step into the bizarre and fascinating realm of taxidermy where you'll explore this fascinating world & admire many unusual skulls.
In this hour-long discussion, hobby taxidermist Chloe Kirkland will give you a peak into the world of skulls and taxidermy. We will discuss topics like how to clean skulls, rules and regulations in the GTA surrounding collecting specimens, how to read the clues on a skull to tell you more about the animals' life – also known as pathology, skull anatomy, hybrids and much more.
Program Schedule
Sunday, October 29; 4:15-5:15
TBG Member $ 11, Public $15 (plus applicable taxes and fees)
About Chloe Kirkland
In addition to being a plant specialist, Chloe is a TBG seasonal horticulturalist, for the past nine years Chloe has been a hobby taxidermist. During that time, she has built a personal collection which she loves to share. Specimens include plains zebra skull, a black bear, and a coyote wolf hybrid!
Join Toronto Botanical Garden
Join the Toronto Botanical Garden (TBG) as a member to get a discount on this program, upcoming events and classes, and free parking. A TBG membership helps you deepen your knowledge and connection to the natural world, become a part of a dynamic community of plant people, and be inspired! Become a member !
Safe Program Access
• To ensure the safety of our participants and instructors, all staff, volunteers, and participants are welcome to wear masks indoors and maintain physical distancing.
• To learn more about what we're doing to make your next visit safe, enriching, and uplifting, please review our list of Frequently Asked Questions.
• Please review our Health and Safety Policies and Refund Policy and Terms of Agreement.
• This is an in-person, indoor, Adult Education program at the Toronto Botanical Garden.
We appreciate your support and cooperation.
Registration Deadline: Friday, October 27, 6 p.m.
Related Events