Floral Design Program: Classic Design Fundamentals 2
October 4
@
6:00 pm
–
October 25
@
9:00 pm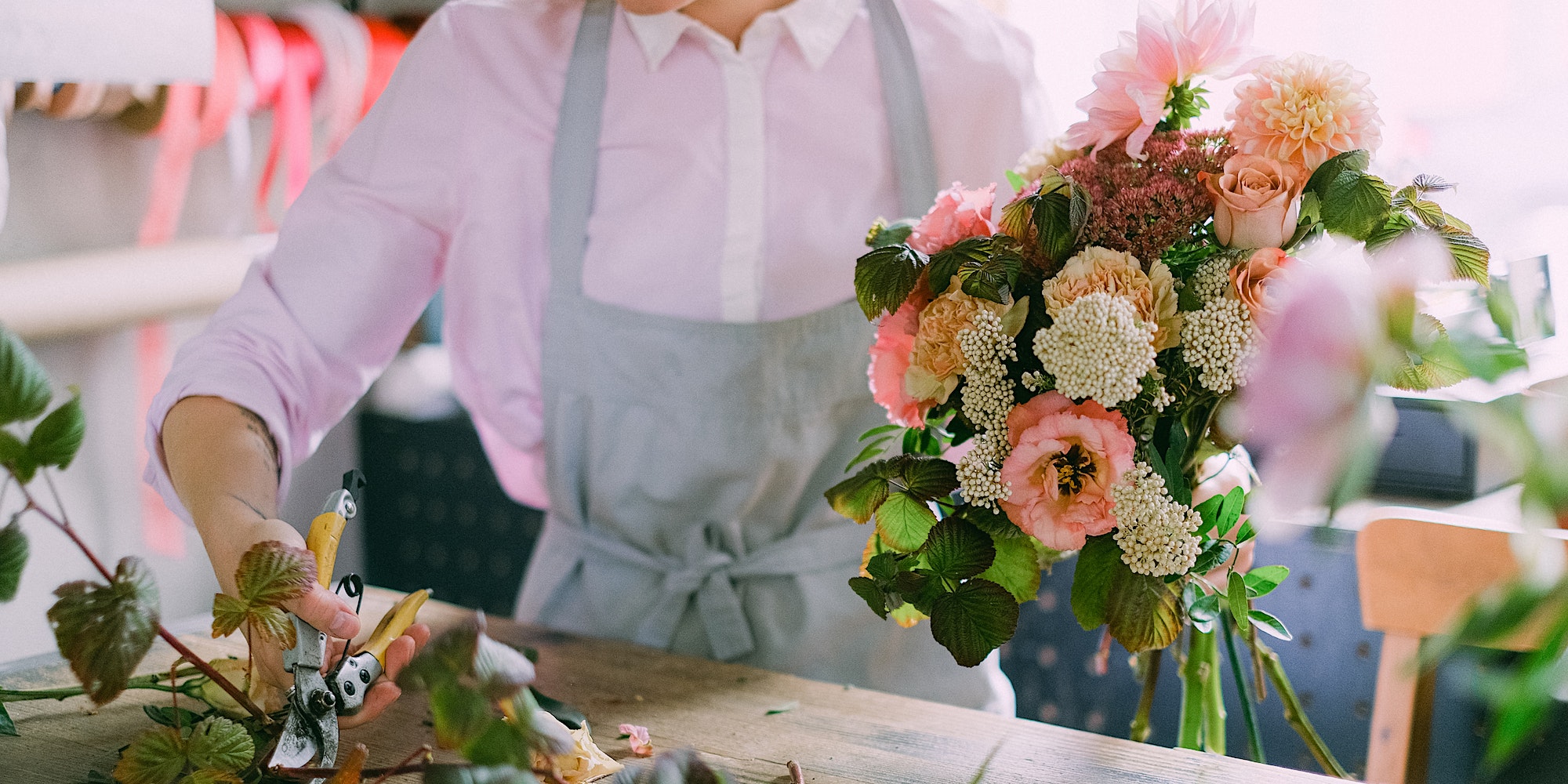 Join Pat Ware in this follow up to Classic Design Fundamentals I and enrich your understanding of traditional design, a style which is used in contemporary settings with sophistication. You will gain deeper knowledge of both plant material and design. You will learn colour theory: the importance of colour and how to create different colour harmonies. You will explore the concept and importance of asymmetry in a design and how this can be used to great effect. Discover a new design style each week: a hand tied bouquet, a vertical line design, a Hogarth Curve and an asymmetrical mass design.
Prerequisite: Fundamentals I
Course fees do not include flowers or supplies. A materials list will be e-mailed prior to the start of each class.
Learn more about our Certificate in Floral Design
Wednesdays, October 4, 11, 18, and 25, 2023 from 6 to 9 p.m.
Public $215, Members $170 (plus applicable taxes and fees)
About Pat Ware
Pat has enjoyed teaching a number of different Floral Design courses at the Toronto Botanical Garden. She is a Design, Horticultural and Rose Judge. Pat continues to participate in and learn about Floral Artistry at the local, Provincial and international levels.
Safe Program Access
To ensure the safety of our participants and instructors, all staff, volunteers, and participants are welcome to wear masks indoors and maintain physical distancing.
To learn more about what we're doing to make your next visit safe, enriching, and uplifting, please review our list of Frequently Asked Questions.
Read about our Refund Policy and Code of Conduct.
This is an in-person, indoor, Adult Education program at the Toronto Botanical Garden.
We appreciate your support and cooperation.
Registration Deadline: Monday, October 2, 2023 at 12 p.m.
Related Events