Brilliant Floral Portraits with Coloured Pencils
July 16
@
10:00 am
–
July 17
@
4:30 pm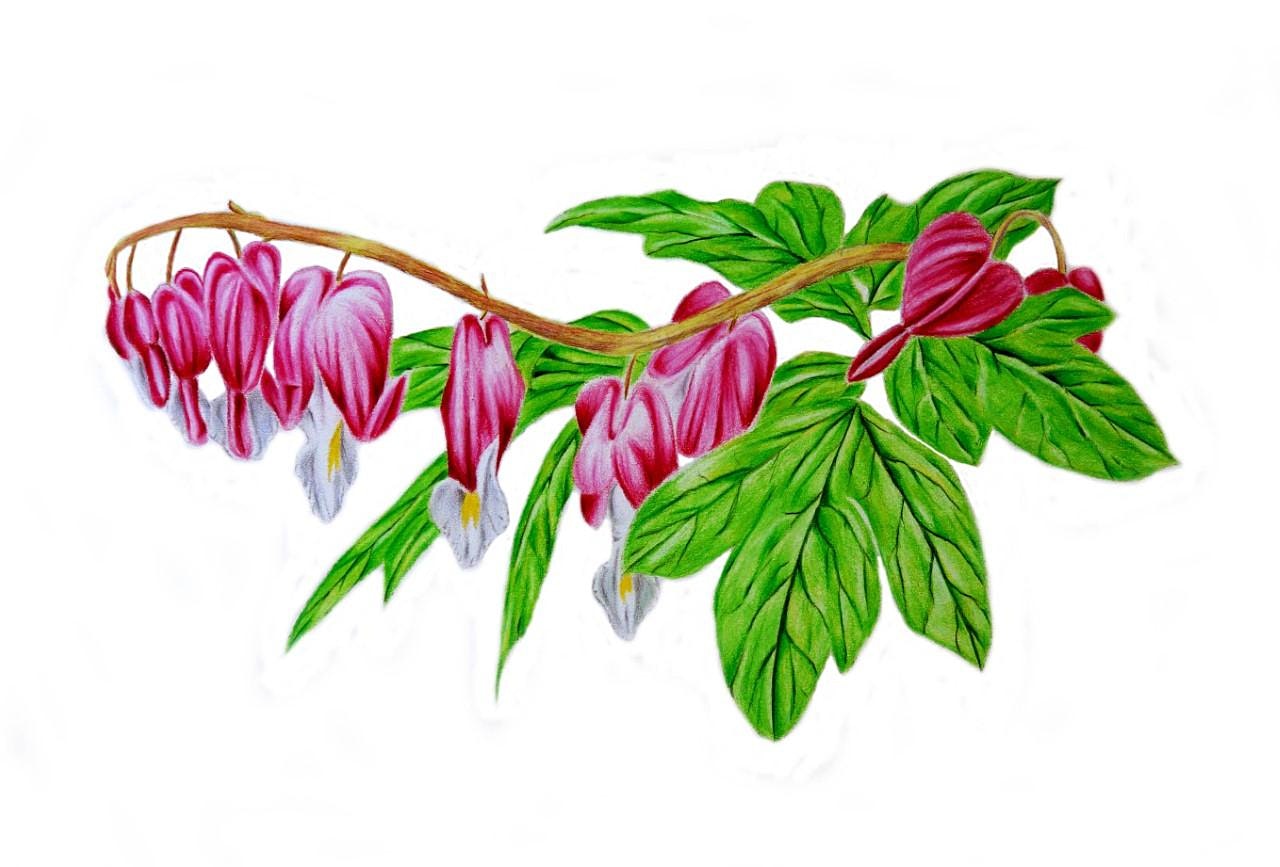 Produce stunning effects in coloured pencil botanical work, equal to that of watercolour painting with artist Michael Spillane.
This workshop will show students how to produce stunning effects in coloured pencil botanical work, equal to that of watercolour painting. Easy to use and convenient to store and replace, coloured pencils can be used alone or combined with graphite. Techniques such as burnishing and layering, along with accurate colour matching, tonal rendering and composition will help students to master this rewarding medium. A step-by-step floral portrait (or two) will be the focus of the two-day workshop.
Day one: The first day of the workshop will focus on developing the drawing for the floral portrait and exploring the various techniques used in coloured pencil drawing.
Day two: The second day will continue in the development process working to complete a brilliant floral portrait and, time permitting, working on a second project.
Supplies
2 x sheets of Arches or Fabriano 140 lb (or 200lb) hot-pressed watercolour paper cut to around 10 x 13 inches
2 x masonite boards 11 x 14 inches
Low-tac masking tape
A selection of blending stumps / tortillons
Erasers: kneaded eraser and Mono Zero (Tombow) 2.3 mm round tip eraser
Sheet of graphite transfer paper
Winsor & Newton Brush MARKER Blender
2H graphite pencil
Derwent Blender pencil
Faber-Castell Polychromos coloured pencils
FC 274 Warm Grey V
FC 230 Cold Grey I
FC 235 Cold Grey VI
FC 181 Payne's Grey
FC 270 Warm Grey 1
FC 102 Strohgelb Cream
FC 115 Dark Cadmium Orange
FC 106 Light Chrome Yellow
FC 249 Mauve
FC 151 Helioblue-Reddish
FC 133 Magenta
FC 247 Indanthrene Blue
FC 170 May Green
FC 278 Chrome Oxide Green
FC 101 White
FC 123 Fuchsia
FC 133 Magenta
FC 168 Earth Green Yellowish
FC 174 Chromium Green Opaque
FC 225 Dark Red
Registration Fees: Public $180 Member $144
(plus applicable taxes and fees)

About Michael Spillane
Michael Spillane has a broad and eclectic background both in the arts and natural sciences. Together with his early interests in botanical science and the natural world, Michael pursued his love of the arts. He studied botanical art and classical drawing and painting techniques and holds a diploma in illustration and design along with other academic qualifications in horticulture, botany, and music. Michael has held positions of editor and art director for two Canadian national magazines and has written over 300 articles worldwide. He is a former editor of Canada's Plant & Garden magazine. Michael teaches botanical drawing and painting at his studio in Mississauga – Spillane Studio of Fine Arts. His own work includes detailed and accurately rendered botanical paintings and classical still life vignettes. Michael works in oil on canvas on a fairly large scale and also paints smaller still life subjects on linen canvas and wood panels. He also uses watercolour and various drawing mediums in his botanical drawings and paintings. 
https://www.spillane-arts.com/
Registration Deadline: Friday, July 15 at noon
Related Events