Author Talk: Seed to Table with Luay Ghafari
October 17
@
7:00 pm
–
8:30 pm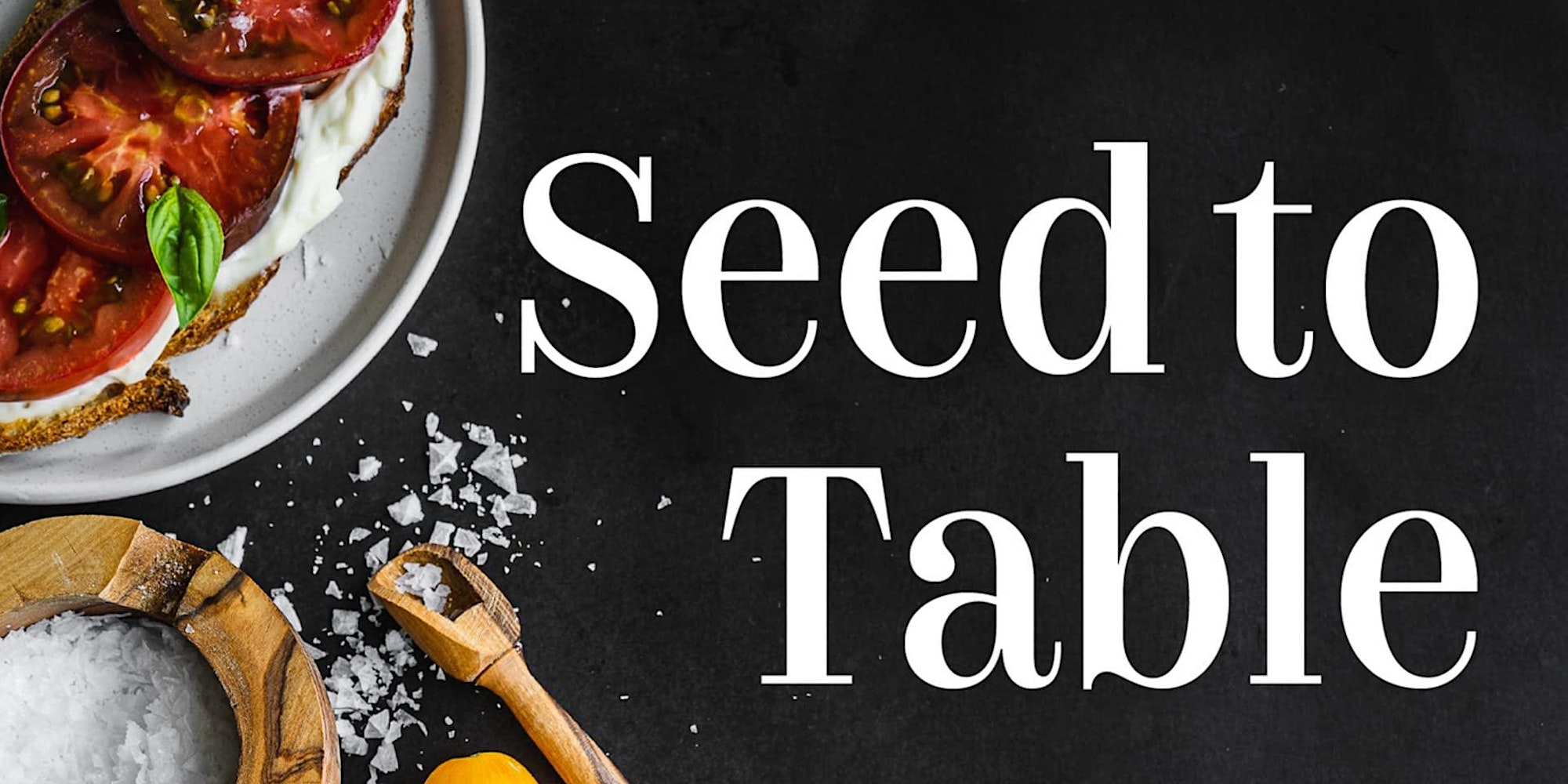 Join author Luay Ghafari as he delves into his book, Seed to Table: A Seasonal Guide to Organically Growing, Cooking, and Preserving Food. A Q & A and book signing to follow. Books will be available for purchase.
Tuesday, October 17, 7 to 8:30 p.m.
Public $5, TBG Member FREE
About Luay Ghafari
Luay Ghafari is an urban gardener, garden educator, consultant, recipe developer, and founder of Urban Farm and Kitchen, a seasonal garden-to-table food blog and gardening resource. His mission is to guide and help anyone on a gardening and food-growing journey. With over a decade of intensive urban growing experience, he uses tried-and-true science-based techniques to grow abundant, healthy, and thriving gardens for himself and his clients. He is passionate about the garden-to-table movement and vegetable-forward seasonal recipes. He also teaches a garden-to-table Master Class for beginner and intermediate gardeners. He has been featured in publications like Medium, Food52, CBCLife, and Toronto Life Magazine, as well as in documentaries and is active on social media, where he shares gardening tips and seasonal recipes. Luay is based in Toronto, Canada.
Join Toronto Botanical Garden
Join the Toronto Botanical Garden (TBG) as a member to get a discount on programs, upcoming events and classes, and free parking. A TBG membership helps you deepen your knowledge and connection to the natural world, become a part of a dynamic community of plant people, and be inspired! Become a member!
Program Access
• To ensure the safety of our participants and instructors, all staff, volunteers, and participants are welcome to wear masks indoors and maintain physical distancing.
• To learn more about what we're doing to make your next visit safe, enriching, and uplifting, please review our list of Frequently Asked Questions.
• Please review our Refund Policy and Terms of Agreement.
• This is an in-person, indoor, Adult Education program at the Toronto Botanical Garden.
We appreciate your support and cooperation.
Registration Deadline: Monday, October 16; noon.
Related Events