GET THE JUMP ON SPRING
TBG's annual Horticultural Open House with 50+ exhibitors including horticultural societies, garden clubs and environmental organizations, in addition to a floral design competition and show.
This one-day garden extravaganza includes:
Free talks and demonstrations
Gently-used gardening book sale in the Weston Family Library
Gardening advice from Toronto Master Gardeners
Café and Coffee Bar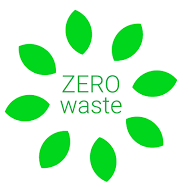 Help us make Get the Jump on Spring and Seedy Saturday a zero waste event! TBG will have waste stations for your recyclable and compostable materials with hands-on volunteers to assist. Bring your own water bottle and take advantage of our complimentary water station, bring your own mug to receive a discount at the Café for your coffee or tea.
Free Admission
$2 donation appreciated (Those who donate will be entered in free prize draws, 1 every hour!)
Free Parking for TBG members!
2019 EXHIBITORS:
North Toronto Horticultural Society
Agincourt Garden Club
Greater Toronto Bulb Society
Seedy Saturday is a community event where gardeners share their heirloom seeds and help to preserve our horticultural heritage. Bring your extra, open-pollinated or heirloom seeds and discover something new! Drop your seeds off at the swap and then browse the seed exchange tables to see what others have brought. Also at the event, take advantage of local seed growers and vendors to stock up for this year's garden, and learn about seed saving from seed conservation organizations.
It's also a great opportunity to discover varieties that are not available commercially. Click here to learn more about Seedy Saturdays. Learn more about seed saving with TBG Library's online guide.
How to participate in the seed swap:
Bring seed in envelopes labeled with:

Plant name (common and botanical name if you know them both)
Year of harvest
Place of harvest (postal code)
Your name (if you wish)
A bit about where the seed came from (if you wish)

Register at the table and add your seed to those available for swapping
Swap seeds – try to leave with around the same number that you brought
Buy seeds from the vendors – you can use these for swapping as well if you're not able to bring your own
This event is organized in partnership with the Ontario Horticultural Association (Garden Ontario)
2019 EXHIBITORS: